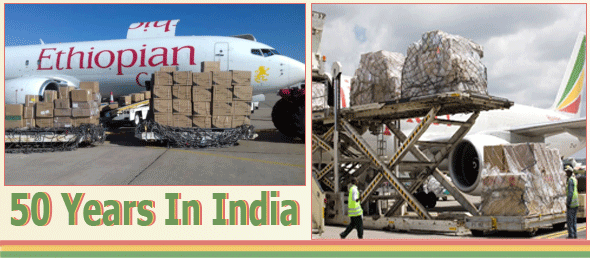 One of the few carriers to remain profitable after the Covid pandemic, Ethiopian Airlines has worked out expansion plans. Building on its more than 50-year presence in India (Ethiopian started flying to Delhi in 1966 and recently completed 50 years of service to Mumbai), "The Star of Africa" Ethiopian Airlines has acquired rights to operate 35 flights per week to the country.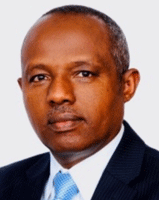 The carrier wants to add 5 more destinations in India in addition to Delhi, Bengaluru and Mumbai. It started flights to Bengaluru in October 2019 but had to suspend services due to Covid. Operations to Chennai began in July with flights thrice a week while the Delhi and Mumbai services were increased to twice daily.
India is of prime importance to Ethiopian and CEO Mesfin Tasew said: "Ethiopian Airlines is a significant player in connecting India and Africa and beyond. The recommencement of flights connects the important ICT hub of Bengaluru to the ever-expanding Ethiopian network in addition to our flights to the capital New Delhi and Mumbai." The CEO was speaking on the resumption of flights to Bengaluru.
Ethiopian today is operating on a positive cash positive note we hear and one of its mainstays has been cargo. Cargo-generated revenue greatly helps the carrier to remain financially stable. The carrier has strengthened its cargo unit and its freighters continue to operate to Mumbai, New Delhi, Bengaluru, Chennai, and Ahmedabad.
FlyingTypers talked to Mrs. Tigist Eshetu, Regional Director India Subcontinent, Ethiopian Airlines stationed in Mumbai.
She knows her stuff, having an active hand in also looking after the cargo operations of the carrier.

FT: We understand that Ethiopian Airlines relied heavily on cargo demand during the pandemic and, even within India, continues to fly freighters to Mumbai, New Delhi, Bengaluru, Chennai, and Ahmedabad. How important is cargo for Ethiopian from India?
TE: During the pandemic, passenger service sharply declined and we relied on Cargo business for survival. Fortunately, India has been one of our key cargo destinations as it is a huge pharma manufacturing country. The demand for export has been very consistent during the entire pandemic, hence, like other carriers Ethiopian explored this opportunity and deployed its freighters as per the demand.

FT: Ethiopian Airlines has acquired rights to operate up to 35 flights per week to India. From the cargo perspective, other than the cities you fly your freighters to now, have you plans to touch other cities? How do you view future prospects in India?
TE: India, as a manufacturing hub for pharma, vaccines, fabrics & garments, machinery & spares, is a major market. Ethiopian plans to increase its cargo handling capacity adding more frequency and destinations in India.
As countries reopen their borders and the aviation business recovers, we plan to expand our services to other additional destinations in India, and get closer to our customers in Asia. We are growing our destinations and fleet size and reach customers across the globe with the highest quality customer service.

FT: Ethiopian Cargo & Logistics Services operated 61 scheduled flights to transport 3,200 tons of time-sensitive pharmaceutical kits directly to U.S. and Canada. That brings me to Pharma. How important is pharma for Ethiopian Cargo specially from India?
TE: It remains a globally accepted fact that India remains a major pharma/vaccine hub. In fact, India has been termed as "World's Pharmacy" recently. India was one of few countries whose Covid vaccine was accepted globally, although mostly it was government-controlled aid to other countries and very little commercial export. Hyderabad has been a major manufacturing hub for pharma. Ethiopian capitalized on its modern pharma wing and transported pharmaceuticals to and from India during the pandemic.

FT: We also understand that Ethiopian wants to do commercial tie-ups with domestic carriers. Will that include cargo?
TE: Yes, Ethiopian already has commercial tie up with Blue Dart whose services are considered for domestic uplift and we keep on collaborating with domestic carriers to provide better access and quality service to our customers.

FT: What will differentiate the services of Ethiopian Cargo from the others in India now?
TE: Our connectivity to the heart of every African port makes our services fast and reliable. Ethiopian flies to more than 60 destinations in Africa and has exclusive access to certain ports in the continent.
Tirthankar Ghosh