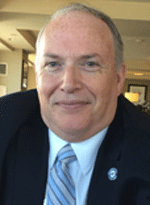 "CNS Partnership 2019, like love, is just around the corner!
"As the President of CNS," Mike White declares," it has been great to hear all the supportive comments we got back about the 2018 CNS Partnership Conference. Our guests that attended the first time and those that have attended for multiple years all have come back congratulating our team for last year's event.
"This has led to more people booking their spots early and registrations to be higher than normally are at this time of year.
"I have been attending the event since the beginning and it has grown into being the premiere air cargo event in the United States.
"As always though, it is about the partnership aspect of what this conference held at Doral National in Miami, Florida May 5-9 brings to the table.
"No other conference brings people together in our business more than this one.
"We are still lining up the speakers for the opening half-day plenary and are in the final stages of announcing them.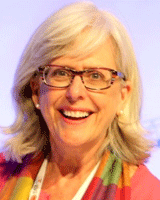 Nonstop Snow From Canada

Ruth Snowden of the Canadian International Freight Forwarders Association (CIFFA) will be a keynote speaker as she ends her career with the association she heads.
Ruth will be giving her thoughts, personal insights and ideas for the future of this very dynamic business of ours.
"It will be great to hear her as she provides what she thinks," Mike assures.
"I have asked her to pull out the stops!"

High Tech Low Tech CNS listens

"This year's opening is not different than last year that much, but being fine-tuned.
"Our team started on the 2019 conference even before the 2018 conference began.
"We always go through our surveys and use that as to what we could do to make things better. This year we are bringing back the CNS Innovation stage and have had a lot of interest from folks who have new ideas and information to share.
"Bringing the stage to the center of attention will include high-tech, low-tech and more," Mike said.

We Like Mike

"We are lucky to have a lot of support much earlier than previous years from our sponsors.
"No doubt our sponsors are key to the conference and they know this is the place to showcase what their product offerings are for the customer and to discuss business one-on-one.
"Even all our customer suites are almost sold out and we have just a few remaining.
"So if you want a suite, call now," Mike advises.
"Our site visit with the property management and our event coordinators are to ensure we meet the standards that those attending the event expect.
"All of us are looking to have a great conference and can't wait to see our colleagues in Miami," Mike concludes.
Geoffrey