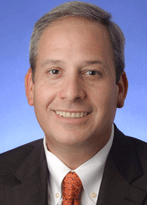 "We are honored that TIACA has chosen MIA to host its biennial Air Cargo Forum," said Lester Sola, Director and Chief Executive Officer of the Miami-Dade Aviation Department.
"As the busiest U.S. airport for international freight and the only U.S. airport among the world's top 10 in that category, we welcome the opportunity to discuss MIA's new initiatives and best practices with our counterparts from around the world."
Something really great occurred as the last big cargo event of 2018 was concluding in Toronto, Canada when The International Air Cargo Association (TIACA) let it be known that it has partnered up with Messe München.
Now, the folks that bring us Air Cargo Europe (ACE) in Munich every other year have struck a deal with TIACA to operate their biennial Air Cargo Forum (ACF) beginning in 2020.
As part of the action the TIACA event will be take place in Miami alongside both Multimodal Americas and Supply Chain Americas.
At first glance it might appear that the combination changes diminish TIACA, but our read is that today TIACA is top to bottom an organization far better at advancing education across the air cargo spectrum by hosting sessions at a trade event, or at various pop up locations around the world. As an association, it is less able to compete in the raging day-to-day selling and arranging of trade shows.
Sticking to core business was the thinking at TIACA late last autumn, and here we have the results.

Put Simply

The good news from our perch vastly outweighs the negative for one simple reason:
TIACA has gone home.
The ACF will forever be held in Miami, Florida, which has served as home base to the group that rescued the forlorn International Air Cargo Association (IACA), took it off the ash heap and rebranded it TIACA in 1990.
Miami, today, still serves as TIACA home base.


Magnet City For Air Cargo

Miami, without a doubt, is the brightest of shining stars in the air cargo firmament, with scores of giant reefers masquerading as air cargo terminals.
The top USA gateway for international air cargo reported a record 2.3 million tons throughput in 2018, up 60,000 tons versus 2017.
Right now Miami is moving the lion's share of all USA-borne pharma to flowers to fruits and vegetables, electronics and heavy machinery via "American, LATAM, Amerijet and others, including Amazon Prime, Atlas and more than 41 freighter airlines," according to Chris Mangos, Marketing Division Director for the Miami-Dade Aviation Department.
"Our long term core program as outlined by our CEO will advance capabilities.
"We experienced a good solid 2018.
"Some capacity challenges, but everyone here rolls up their sleeves and no one is refused our world class accommodations and service."
Chris Mangos has been the behind the scenes, out front, and even running alongside face of air cargo for the past 31 years of service at MIA where he has gained worldwide recognition and kudos for his deft touch with both the public and private sector.
"It ain't always easy," Chris admits.
"Change is always constant and I have had to reinvent myself several times," he smiles.
The biggest gateway to Latin America and the Caribbean, MIA handles a whopping 83% of all air imports and 79% of all exports to/from the region.
MIA is also the first airport in the Western Hemisphere and only the second in the world to be recognized by IATA as a "pharmaceutical freight hub and a trusted industry leader in the transport of pharmaceuticals."
Air & Sea Cargo Americas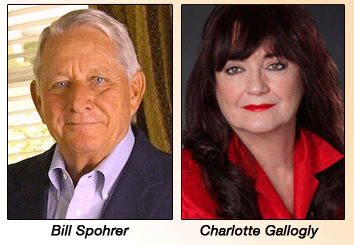 TIACA connections to Miami also share a vision as a trade event alongside Air & Sea Cargo Americas that was first outlined when "Gentleman" Bill Spohrer headed the TIACA group that brought back ACF in 1992.
The Miami World Trade Center has hosted Air & Sea Cargo Americas since 1991 at the Miami World Trade Center located just off MIA's main runways.
That TIACA followed that schedule and opened its ACF in Luxembourg in 1992, thanks to Bob Arendal and Cargolux, was not a coincidence.
Bill Spohrer as CEO of TIACA at the time and as top executive at Challenge Air Cargo (now UPS in Miami) coordinated with Miami World Trade Center for the every other year event schedules and the two organizations have operated that way ever since.
"Air & Sea Cargo Americas is always a rich vibrant gathering filled with Latin American people and culture," Chris Mangos notes.
"This year (2019) our event will be held October 29th and 30th and should be our greatest trade show ever," said Charlotte Gallogly, the dear lady that has guided Air & Sea Cargo Americas since start up.

Miami Doubles Down

Unique in the world now, Miami, a place that nearly everyone loves to visit offering excellent connections and accommodations from and to almost anywhere in the world, will host two of the most important air cargo gatherings on alternating years.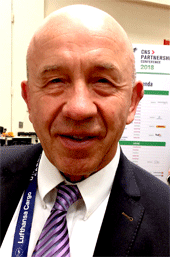 A kicker to all of this is that TIACA ACF will find its permanent biennial venue in a newly renovated Miami Beach Convention Center, that is currently receiving a half a billion USD makeover to be ready for the big event in 2020.
"TIACA is the only association representing all segments of the air cargo supply chain and our ACF presents a unique opportunity for that community to get together to grow business," says Vladimir Zubkov, Secretary General, TIACA.
When you think about it TIACA Vlad has that one exactly right. The organization, indeed, is the only independent middle ground venue in air cargo put up by people out to better this industry.
Not to say that FIATA and IATA & CNS, (CNS meets in Miami May 5-7, 2019) and others are not beneficial. But air cargo deserves the independent voice of TIACA.
Now with its legend and lore secure, able to concentrate on what it does best—our hats off and best wishes and thanks to Sebastiaan Scholte and the entire TIACA team.
We can't wait until tomorrow because TIACA looks better every day.
See you in Miami.
Geoffrey