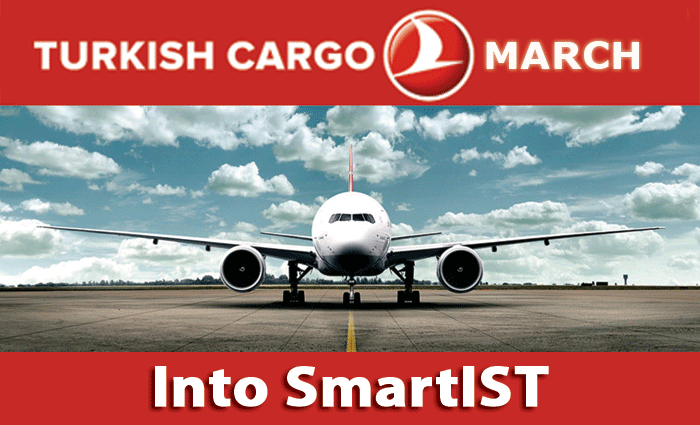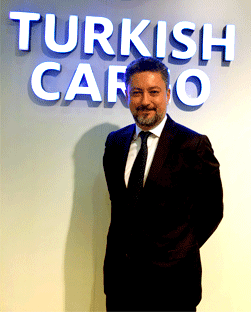 "Our goal is to be a top-line enabler and to position our offering amongst the top echelon of the world's cargo carriers by 2023, as the Turkish Republic celebrates its 100th anniversary," Turkish Airlines Chief Cargo Officer, Mr. Turhan Özen said.
"So, with everything else we are about, building our offering to the world is a matter of national pride," he added.
News that Turkish Cargo will debut a brilliant new cargo center on March 2 hit the air cargo industry with a thunderclap late last week, and for sheer excitement surpasses the news cycle so far in 2019.
"Now the date has been set to begin a new chapter in air cargo," Turhan Özen smiles.
"The world's biggest air cargo facility – SmartIST is just the start," Mr. Özen said.
"When fully realized Istanbul Cargo Village can move six million tons annually.
"In Phase One SmartIST can move 2.5 million tons.
Bearing witness to the rapid rise of both airline and country is the transportation connectivity within Europe where Turkish Airlines and Turkey go head to head versus just about everybody.
"In terms of hub connectivity," Turhan points out, "while IST airport was 12th in 2008, it advanced to the 4th position in 2018.
"IST Airport in 2018 was also 5th in Europe, for offering the most direct connections.
"We were the 29th busiest cargo airport in the world in 2011, moving up to 20th in 2017.
"We are keeping apace of continuing to increase our business to be 5th busiest cargo gateway in the world by 2023," Turhan said.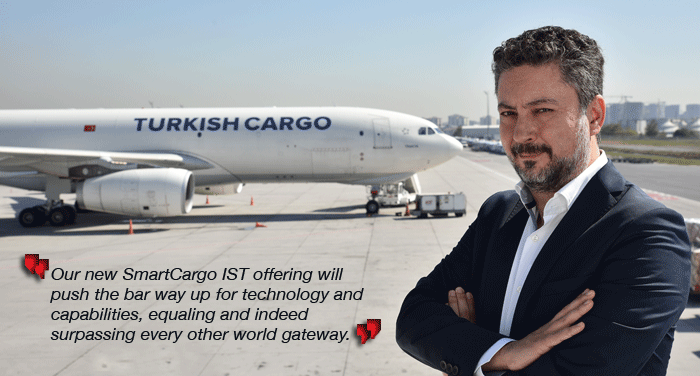 The Game Changer

"For Turkish Cargo, operating in a facility that offers more than three and quarter million square feet (300,000m2), is a real game changer.
"Here will be both human and artificial intelligence driving optimization to the next level via enhanced automated storage systems.
"Special cargo services, including PER-AVI-Express and E-Commerce will drive throughput toward our eventual Phase Two goal of delivering more than four million tons via SmartIST annually."

Great Free Trade Opportunities

"The modular design of SmartIST and Istanbul Cargo Village offers great Free Trade Zone (FTZ) opportunities," Mr. Özen reports.

Top Five By 2023

Having been a cornerstone in social, cultural and economic terms for hundreds of years, Istanbul with its airline and new airport emerges in 2019 as a brand-new mainstay for the global air traffic.
Turkish Cargo aims to increase the number of destinations served by direct cargo flights, to reach 150 by 2023.
The prospect of a place that as part of the grand scheme will land IST and Turkish Cargo at or near the top of world cargo rankings ahead, as a prediction and projection is one thing.
But this giant new mega cargo terminal rising amidst the once and future trade center of the earth, is perfectly situate as the world travel center gravity point moves to Turkey in 2031 according to a study by the McKinsey Global Institute.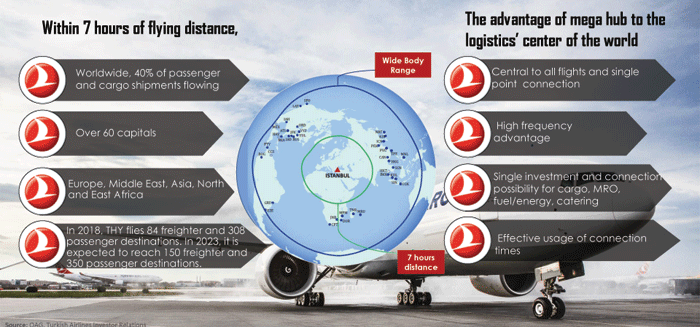 Hub of the World Location

"It all adds up," Turhan assures.
Turkey is located at the central position of Europe, Middle East and Africa.
"For Gateway Turkey advanced connectivity capabilities also serve developing countries with integration by air, sea, and railways.
"We have tailor-made special cargo divisions to serve and enhance our unbeatable geographical position in the world.
"Others may have plateaued or even due to space and other airport-related restrictions have cut capacity.
"Our great new airport and cargo transfer facility marks the continuation of our program to grow organically by building in capabilities for today, and future demands and needs.
"One example is how our new gateway operation increases transit cargo operation efficiency with cutting-edge automated operational technologies."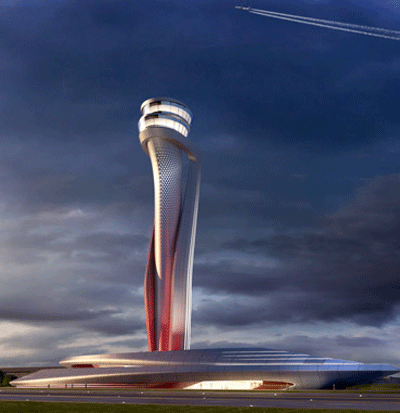 A Towering Experience

The cargo operation in the shadow of the exquisite, most beautiful in the world, Air Traffic Control Tower designed by Pina Farina, reveals a vista where on a clear day you can almost see forever, past and present.
From the towering experience emerges fast-growing downtown Istanbul and its Roman-walled UNESCO World Heritage district, the ancient Sultanahmet.
In the spirit of what goes around comes around, Turhan reveals that the Istanbul magic carpet ride is taking off in what is among the oldest, still inhabited cities in the world.
"Our new SmartCargo IST offering will push the bar way up for technology and capabilities, equaling and indeed surpassing every other world gateway," Mr. Özen promises.

Customer Country

"Combined with the cargo carriage capacity of Turkish Airlines, that flies to more countries than any other airline, THY flies 84 freighter and 308 passenger destinations. In 2023, it is expected to reach 150 freighter and 350 passenger destinations to maintain our upward trend," Turhan Özen said.
"Turkish Cargo 2019 will include substantial innovations in our offering to the global air cargo community.
"We want our service partners to know that everything we do is aimed at customer benefit and satisfaction.
"Turkish Cargo is all about the customer.
"Medical products, that we transport are a good example.
"These consignments are entrusted to us, repeatedly because our customers are aware that we exert every effort on their behalf handling these vital shipments that may save the life of an individual.
"I know Turkish Cargo very well and trust that brand to handle every shipment right."
"We are constantly monitoring and adapting our offering to meet and exceed market needs beyond expectation.
"Taking things further, we have adopted some organizational changes, and established a customized system oriented at individuals, that is second to none in air cargo today."

Keeping In Touch

"Communication" is the most significant concept for us during the new era, so we consistently work towards a solution-oriented approach to all of our customers," Mr. Özen declared.
"Turkish Cargo welcomes the future and cannot wait until tomorrow because our hard work and dedication and love of what we do truly lifts the bar every day."
Geoffrey