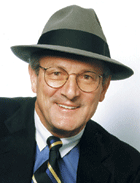 We recall a letter received during the Lunar New Year celebrations in 2006 from our friend and editor in Frankfurt, the late Guenter Mosler.

Hello Sabiha & Geoffrey -

. . . Just learned from my friend, Chunqing Huang, that I am celebrating a special birthday tomorrow - 29 January 2006 - as I was born in a Year of the Dog 1934 and now 2006 celebrates the dog once more.
So from one dog to dogs celebrating worldwide, Happy New Year!

Guenter
PS: Picture of the calendar page catches the spirit.
And - yes the animal is a dog, an antique figure, just like me!