With Britain scheduled to leave the EU on March 29, a reasonable observer might have expected to find that an orderly withdrawal had been negotiated a long time before now – after all, Britons did vote to leave by 51.9% to 48.1% all the way back in June 2016.
Unfortunately, reason and Brexit have long since decoupled.
Instead the 'Mother of all Parliaments' is hopelessly divided when it comes to deciding on what terms the UK should break free from its largest trading partner.
With no version of Brexit seemingly able to attract a political majority, a 'no-deal Brexit' gets ever likelier as the departure deadline draws near.

True Disruption

For business in general and trade especially, a no-deal Brexit is certain to be hugely disruptive, as well as economically disastrous for the UK and damaging for the EU. Just for starters, this 'jumping off a cliff' version of Brexit means that on March 29, the UK immediately drops out of the internal EU market for air services, the Customs Union and the Single Market with next to no advance preparation.

Taxing Situation

The latter alone means the UK saying goodbye to no-tariffs and no-tax trade with EU partners, as well as an end to the free movement of goods, services, capital and people between the UK and its closest neighbors and largest trading partners.
The EU's Customs Union sets tariffs for trade with countries outside the EU and means that once goods have cleared customs in one country, they can be shipped to others in the union without further tariffs being imposed.

No Deal Brings New Deal

Again, once the UK exits the EU, it will need to develop and administer new customs arrangements covering all the countries it trades with, including EU nations.
A no-deal Brexit will, according to UK contingency planning, mean the UK must use World Trade Organization rules. This will mean higher tariffs, trucks and drivers will need new permits, and cargo will need to comply with whatever customs arrangements can be hurriedly agreed between the UK and third parties, including the EU. Huge delays at ports, the Channel Tunnel and airports are expected.

About The Airlines

The UK's departure from the internal EU market for air services, meanwhile, means an end to participation in a system that allows any airline licensed by an EU country, and therefore adhering to common regulations, to operate any route within the EU without the advance permission of individual national authorities.
According to government advice, if the UK crashes out without a deal, airlines will need to seek individual permissions to operate between the UK and EU.
"For airlines licensed outside the UK and the EU, their eligibility to operate air services to the UK is be determined by the ASA between the UK and the state in which they are licensed," says one government note.

Brexit Murder On The Bentley Express?

With only weeks to go before the March 29 exit date, UK businesses have been left high and dry – the uncertainty about how the UK leaves the EU has prevented adequate preparations being made and advice from government has been vague, at best.
In fear of a no-deal Brexit, in the last weeks alone, car maker Bentley has announced it is stockpiling parts and described Brexit as a "killer" that is threatening its profitability. Retailers Dixons Carphone and Pets at Home have said they are building up supplies on the assumption that trade will grind to a halt, while both Sony and Dyson announced they would move their head offices out of the UK.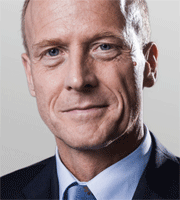 Will Airbus Fly Away?

Airbus, meanwhile, has threatened to relocate its $6bn annual UK revenue business, threatening 14,000 employees and 110,000 supply chain jobs dependent on its output, with chief executive Tom Enders warning that a no-deal Brexit would force the company to make "potentially very harmful decisions for the UK".
He added: "Please don't listen to the Brexiteers' madness which asserts that because we have huge plants here we will not move and we will always be here. They are wrong."

Air Cargo News

Air freight stakeholders and shippers have been left to make their own preparations for March 29. Most are hoping the UK can somehow still find a way of reversing the referendum decision and stay in the EU, or at least negotiate an orderly withdrawal. But with no political breakthrough in sight, most are now preparing as best they can for the worst-case scenario.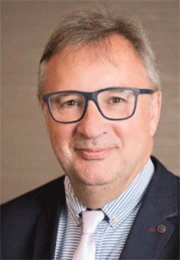 Leigh Pomlett, the president of Freight Transport Association (FTA) and executive director of CEVA Logistics, has, almost since the aftermath of the 2016 referendum, been calling on the UK government to stop pretending that somehow businesses and supply chains will find a way of coping with a no-deal Brexit.
He told FlyingTypers that at present, there was very little information available to help provide accurate assessments of what happens to UK air freight and airport operations in the case of a no-deal Brexit. "At the FTA, we're trying to seek clarity on this, because there need to be agreements in place before airlines can even fly," he said. "Aircraft will be grounded, is one possible scenario. I think it would be catastrophic, but it remains an unanswered question."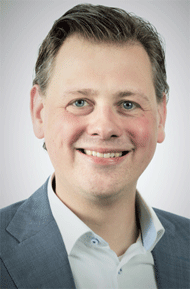 Rogier Spoel, air freight policy manager at the European Shippers' Council (ESC), said a no-deal Brexit would be disastrous for all trade, including air freight.
"You might think the problem would be more on the passenger side, but in most airports, the passenger operation is way bigger than the freight operation so you might see the whole airport being disrupted if you have the worst no-deal scenario played out," he told FlyingTypers.
"So, in that respect a no-deal could be a very serious issue, specifically for aviation. There already have been some contingency plans looking at how British Airways and other UK airlines can operate between Europe and the UK. But all this is based on some sort of assumption which is difficult because nobody knows (on what terms the UK will leave the EU), which in turn makes it difficult to give clear-cut advice to our members."
"There's a lot of attention on compliance and customs regulation and about what do we need to do when the UK becomes a third country and it's hard to know what the answers are," Mr. Spoel said.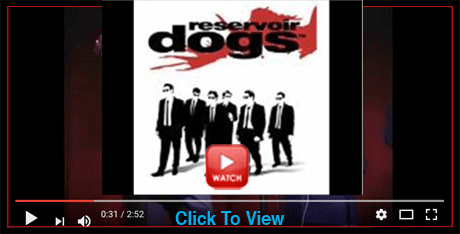 What Happens To EU Main Port?

"What we also must look at is that the UK is a main port for Europe as a whole," Rogier Spoel said.
"So a lot of goods come into Europe or get out of Europe through the UK.
"Whether it's at the big ports such as Southampton, or the airports in Heathrow and Gatwick, there will be freight disruption.
"We are discussing with our members who use the UK as a gateway to Europe that they might want to look at other [locations] because a no-deal would cause serious disruptions at terminals and airports."

Come What May There Will Be Stoppage

With Prime Minister Theresa May continuing to push a Brexit solution agreement with the EU, which lacks anything close to a Parliamentary majority, any sort of Brexit clarity for the air freight industry might not be possible until we get even closer to the March 29 wire.
One upshot, as FlyingTypers will explore in the coming weeks, is that while the air freight industry is likely to be chaotic post-Brexit, it is expected to be less chaotic than high volume roll-on/roll-off trades across the UK Channel, which are forecast to come to a standstill.
As the least-worst impacted mode available to shippers, air freight might even benefit, at least in the short-term.
Such are the small crumbs of comfort to be found as Brexit unfolds.
SkyKing

For another view/ update on the current farcical political position, a satirical viewpoint on Prime Minister Theresa May's 'strategy' is as fit for purpose as anything more academic: Try here.
A searing indictment of the UK's ruling classes and how they have approached Brexit can be found here.
More On Brexit:
Mayhem On The Brexit Menu
Who Plays The Fool Post Brexit