A tale of two (intertwined) continents.
Doubts are swirling around the European economy, but bearish economic sentiment is not dimming the optimism of some operators.
Over in Asia, meanwhile, some analysts predict that some air freight lanes could benefit this year from the ongoing fallout around the U.S.-China tariff war.

God Bless This Mess

With Britain a chaotic mess of political indecision ahead of its scheduled 'Brexit' from the European Union on March 29, with the potential scenario that a no-deal Brexit will see a divided country sleepwalk off an economic cliff into a recession grows by the day.
Elsewhere in Europe the news is equally bleak. Italy is, well, Italy, France is beset by protests and Germany may have avoided entering a technical recession in the final quarter of last year, only because Q42018 was a day longer than Q4 2017.

Populism & Protectionism

In the East, populism and protectionism are finding political traction, while on the Mediterranean, Turkey's ongoing economic and political challenges are observed.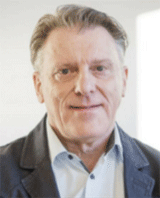 Great Expectations

The World Bank now expects the Eurozone to see the rate of GDP growth slow every year over 2017-2021.
FIS predicts that China-Europe air freight pricing will increase in February around Chinese New Year, before slumping until at least May, while Paul Mullins, Vice President of Non-Vessel Operating at Xeneta, expects European freight markets will slow this year.
"In airfreight, Brexit sees the industry look at alternatives, possible forward stocking locations, also servicing mainland Europe through Middle East hubs avoiding going through the UK," he told FlyingTypers.

Bubbly Across The Waves

"Ocean freight could still see continued increased volumes of recent months, as importers try to avoid the higher duties in the U.S., as well as trying to mitigate the risk of disruption in Europe."

Say The Word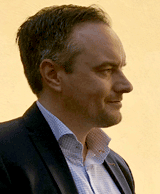 Andreas Pauker, spokesman for Lufthansa Cargo, said although Europe's export numbers were weaker than expected in the latter part of 2018, he was optimistic about 2019 with "positive demand" growth predicted both globally and for Europe. Indeed, Lufthansa is bulking up its European capacity by offering customers three additional Boeing 777F capacities this year. Lufthansa Cargo will operate two and AeroLogic, the carrier's joint venture will operate one.
"Those routings are not fixed yet, as we manage our freighter network flexibly to best meet our customer's demand," said Pauker.
"Overall, I assume that the destinations in Asia will remain very important for our freighters.
"Basically, we're striving for balanced inbound and outbound traffic, also on these lanes."

Asia Pacific Growth Deepens

Indeed, even with doubts around Chinese economic growth deepening, Asia's exports will, as usual, provide a solid foundation for global air freight optimism in 2019. Cathy Roberson, founder and head analyst at U.S.-based consulting firm Logistics Trends & Insights, said the continent would remain a major growth region for air freight forwarders and 3PLs this year.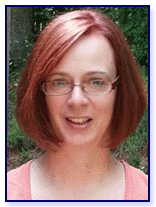 Looking For A Few Good Forwarders

"In our latest forwarding white paper, 58% of survey respondents indicated that APAC would see the greatest demand for forwarding services in 2019," she told FlyingTypers.
"A number of forwarders have made investments in the APAC region which seems to indicate optimism for the region." For example, Panalpina opened a six-floor facility in Singapore in July.
The company noted that 96 of its top 100 global customers have a base in Singapore and that the majority of the space at the multi-purpose facility is rented out to customers. Meanwhile, in October last year, Kuehne + Nagel acquired Wira Logistics, based in Indonesia. The strategy behind the acquisition is to strengthen Kuehne + Nagel's nationwide warehousing and distribution network in Indonesia."

Growth Inter-Asia Expected

Roberson expects intra-Asia air freight to be a growth area for air freight this year. "I think the positives will be regional air freight growth demand for APAC as well as to/from emerging markets in Africa, the Middle East, South America," she said.
"Negatives will be the U.S., thanks in part to tariffs but also the need to draw down on inventory build-ups incurred ahead of tariff announcements. Europe is slowing and I don't think demand will be strong in 2019."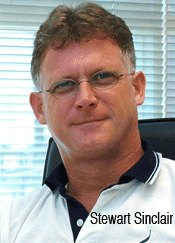 View Upward Down On The Ground

Stewart Sinclair, Managing Director of Bangkok Flight Services, one of the two leading freight ground handlers at Bangkok's Suvarnabhumi Airport, Thailand's main gateway and a regional hub, was downbeat about the outlook for 2019.
"I expect that trade will slow down globally and it's possible that we could have a recession by end of 2019," he said. "I think there will be a near-term drop in trade as a lot of customers have been shipping goods ahead of the planned tariff increases so we have had a bit of a false end to 2018.
"Another factor that may hit Thailand is the slowdown in the hard drive market because of the move to cloud. Whether this will result in the major hard drive manufacturers looking to convert their facilities in Thailand into phone production remains to be seen."

View from Hong Kong Wu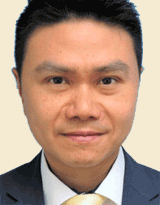 Brian Wu, chairman of the Hong Kong Association of Freight Forwarding (HAFFA), said he was uncertain about how Hong Kong forwarders would fare this year given the doubts surrounding the Chinese economy, and the potential for some export traffic aimed at the U.S. market being moved out of mainland China locations, a move that has already hurt some HAFFA members.
"I am not quite sure about the market situation in 2019, despite what we have heard about the trade war," he said. "We are seeing the relocation of manufacturers from Mainland China. There are so many uncertainties. We are worried about the situation of Q1 and Q2."
SkyKing