While the flags are up all over the world, as the trade show season kicks off, with so many events "it could make you cry" as one insider put it, the event that gives depth and true meaning to the airline forwarder relationship kicks off February 10 in Las Vegas.

The Show For Everybody Else

If you count yourself a progressive in this air cargo business, then you will be amongst the registered attendees for the Air Forwarders Association AirCargo 2019 conference that begins on Sunday, February 10. The show launches with its popular Women's Networking event sponsored by Air Canada. "That session will be followed by two spectacular days during which we have air cargo industry experts coming from Washington to discuss the state of industry and security, as well as high-ranking TSA officials, fresh from the recent shutdown who will be there to answer vital questions and provide a glimpse into what new regulations we can expect from the agency this year," promises AfA Director Brandon Fried.


Friendship The Perfect Blendship

"We are also delighted and excited to have CNS President Mike White, TIACA Secretary General Vladimir Zubkov, Airlines for America Cargo Director Liz Merritt and Cargo Airline Association President Steve Alterman who will be participating extensively throughout the event.
"This is a knowledgeable group and attendees can expect to hear some informative and quite spirited debate on important industry issues."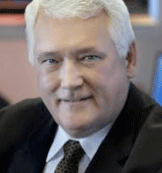 Learn From Murray In a Hurry

"We officially kick off the conference on Monday morning with some power-packed moments with our distinguished keynote speaker, Preston Murray, former President and CEO of National Air Cargo and National Airlines.
"Preston's extensive airline background, combined with his keen management expertise will captivate the expected 800 person audience who will take away many of his essential lessons for use in their own businesses."

Something for Everyone & Desert in Winter

"This conference," Brandon assures, "has a little something for everyone, including sessions on airport materials handling, warehousing, e-commerce, blockchain, pharmaceuticals handling and how to deliver superior customer service.
"We even have a panel of canine screening experts who will be there to provide live demonstrations and discuss participation in the new TSA Third-Party Canine Screening Program (3PK9)."

Networking Is The Moveable Feast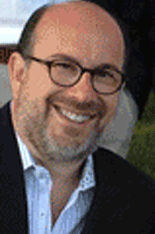 In addition to a full learning agenda, Brandon reveals that his most favorite conference feature is the many networking opportunities offered in the extensive exhibit hall, where industry professionals can meet airlines, truckers, software vendors, equipment manufacturers and others who can help them improve business and augment their success.
"This is the first time our annual AirCargo event has been on the Las Vegas strip, so the venue will be perfect for a fun and productive conference," Brandon Fried said
"Not registered? Don't worry-be happy, we will be registering people onsite at the door," Brandon concluded.
More click here
Geoffrey