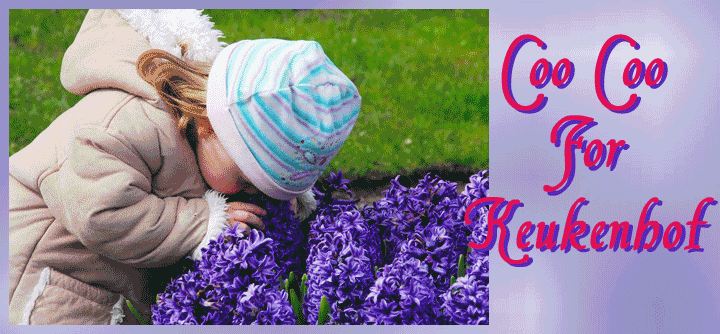 Snow continues to visit us in the northeast, but our trustiest weatherman, the groundhog, has forecast an early spring, so we should soon be amid a flurry of flowers rather than snowflakes. The promise of warm weather couldn't come at a better time, too, with the month of love already underway and the desire for fresh-cut flowers only growing.
This is also that time of year when the favorite story is who flew how many flowers for the romance of Valentine's Day (Thursday, February 14) or upcoming Eastertide on Sunday, April 21, 2019.
As an avid knitter, there are two things that entice me most: texture and color. I have a habit of appreciating combinations of color and texture that might go unnoticed by non-knitters, and it's a habit I know I share with my knitting brethren. Piet Mondrian's famous blocks of color have found their way into a blanket for my father; the crystalline, chameleonic Blue Pond of Hokkaido, Japan, will eventually inspire a neck-hugging cowl in my collection.
It has long been a dream of mine to visit Keukenhof in the Netherlands. The famous 'Garden of Europe' is a fount of inspiration for anyone working with color, texture, and pattern. With over 7 million flower bulbs planted across 79 acres, Keukenhof has hosted over 50 million global visitors since opening. It hosts several garden types, from a classic English landscape garden to a meditative Japanese country garden, and every year it designs seven new inspiration gardens to delight and intrigue new visitors.
When most people think of flowers and the Netherlands, they think of the iconic image of thickly striped rows of tulips forming a Missoni-like rainbow of color composition. The tulip, more than any other flower, has come to symbolize the Netherlands. And nothing augurs the coming spring more than the tulip. Planted while the world is still cold and dark, tulips are the manifestation of a prayer for warm weather, a supplication to the earth for sunny days. It should come as no surprise, then, that in the tulip's native Arabic tongue, its name is composed of the same letters that form the word 'Allah.'
We talk about perishables in air cargo, referring to food, plants, pharmaceuticals, but laypeople tend to forget that most goods aren't ubiquitous throughout the world—that certain goods were birthed in places far flung from where they now reside, and tulips are no exception.
Tulips worked in cargo far, far before anyone reading this. Perhaps not air cargo, but still. Tulip cultivation dates back to 10th century Persia, with extensive cultivation efforts occurring throughout the Ottoman Empire. They originated, however, as a wildflower in Central Asia. While 'the flower shop of the world' holds festivals in honor of the tulip, tulips are, in fact, not Dutch at all. The word tulip is loosely translated from the Ottoman Turkish word tülbend to the Persian word delband, which means 'turban'—an association assumed to be derived by the similarity in shape between the turban and the tulip.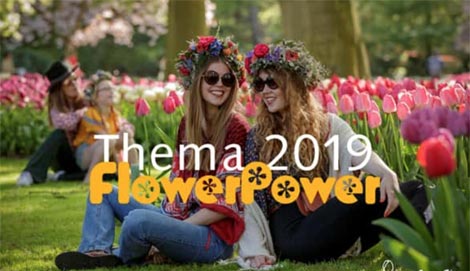 Tulips came to the Netherlands by way of the Flemish botanist Carolus Clusius. In 1593, Carolus became the Chair of Botany at the Hortus Botanicus at the University of Leiden. The University gave Carolus a small plot of land (no more than 40 meters squared) behind the Academy in which to grow plants for the purpose of medical students' studies. It was one of the earliest botanical gardens, and certainly one of the most influential moments in Dutch history. Having obtained tulip bulbs from a friend—Ogier Ghiselain de Busbecq, the ambassador of Constantinople—Carolus cultivated the first Dutch tulips in 1594. The curved, gorgeously seductive flowers soon exploded in popularity—at the time, no other European flower had the same concentration of color or uniqueness of shape. Eventually, Carolus' entire garden of tulips was raided for the bulbs.
By the early to mid 1600s, tulips had become so popular that they created the first economic bubble, a period known as "Tulipomania." Because it takes 7-12 years to cultivate a tulip from seed to bulb, and because certain tulips, having contracted viruses, began to display extraordinarily unique striped patterning, tulips began selling for more than what most skilled laborers earned in a year. They became a commodity and a status symbol and were so popular and inflated in price, for a brief period before the bubble burst, they actually served as currency.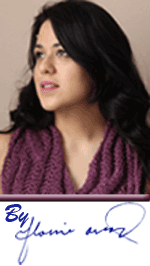 By the mid 1630s, tulips were a staple export—one of the Netherland's most precious pieces of cargo. Despite the bubble having burst, the tulip still enjoys this position today.
As a knitter, one of the supreme joys of making something comes from seeing how the stitches add up, stacking atop one another, to form what was just utterly formless. That a simple piece of string should wind around itself and, in the smallest increments, stitch by stitch, become a portrait of creation in its most basic form. Every year, the Keukenhof performs the same feat with tulips, planting colorfully coordinated bulbs in careful arrangements to form a flower mosaic.
This year, Flower Power is Keukenhof's 2019 theme. Flower Power with its early 1970s vibe is a great theme, for celebrating the 70th Keukenhof. Flower Power, the strength of flowers!
Flossie Arend
Keukenhof opens March 3, 2019, for more click here.