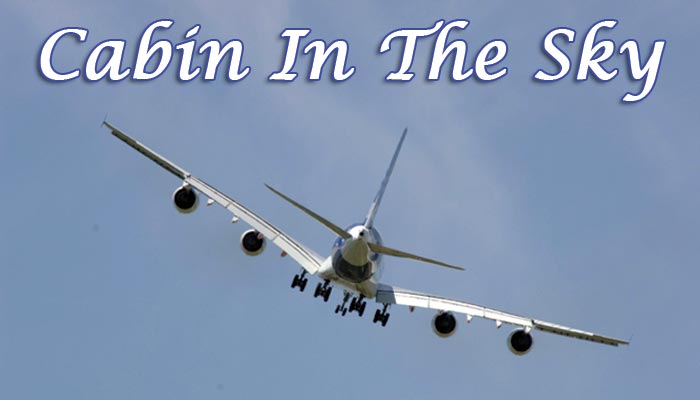 The best airplane meal I've ever had was, conversely, on the ground in a place called Rocky's, located downstairs in the Marine Air Terminal at LaGuardia Airport New York, the place Air Cargo News FlyingTypers saved in 1980, and maintained an office for 30 years, turning the historic airline passenger facility into a landmark for all time.
The food that day at Rocky's was a reproduction of what people were served aboard the 100-ton Boeing B314 flying boats that once operated from the MAT after taking off from the waters behind the building in 1940, when service was opened between New York City and Europe.
We had consommé soup with tiny pasta balls and cold cucumber and butter sandwiches, sans the crust.
Thor Johnson, who ran Pan Am Clipper Cargo at the time, put up the lunch.
I remember that Thor also gave everybody commemorative, first day 50th anniversary air mail covers and a reproduction of the event menu to take home.
I'll never forget that lunch.
I still think of that simple soup with its tiny pasta balls to this day.
Or should I say until the time we flew First Class aboard an A380-800 from Dubai all the way to New York City non-stop.


A380 Style of Travel

They say, looking back at your memories is like looking at life through the bottom of a shot glass, and I can understand what they mean from being on that luxurious flight.
The era of the legendary and romantic Clipper Flying Boats, when people got as dolled up to fly as they used to when going to the theater, is comparable to the experience offered today aboard any A380 first class cabin.

A380 Lifted The Bar

To my mind, in addition to being a true masterpiece of an airplane, A380 changed the style and quality of modern flying.
The A380, with its over the top onboard showers and private suites and even lounges and service bars with banquettes and other services, set a new bar for a style of flying, thought long gone.
Today, most all-commercial aircraft feature enhanced cabins, comfort plus economy, better seats and more services.
The question of whether A380 was too late to the skies or even too early (better, more efficient engines or should have had an all-cargo variant?) will be debated.
One simple fact is that A380 continues to deliver a better passenger flight experience, that will endure up and down the line worldwide.
Geoffrey

For more click here.