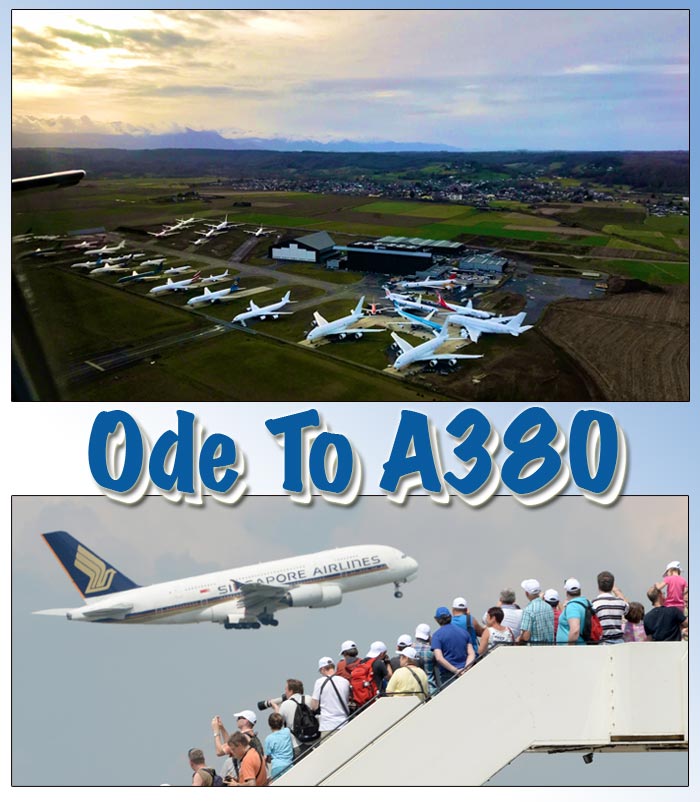 "Listen kid," the drill sergeant told me on my first day in basic training after being drafted into the U.S. Army, before being shipped off to Vietnam:
"I have been in this Army, boy to man, for 22 years.
"I was here when you arrived," he growled, and "I'll still be here when you are long gone."
I thought about that admonition this morning, reading about the end of production for the Airbus A380.
What came to mind was the Boeing B747, which has been produced in one variant or another for 50 years now.
In fact, right now as you read this, with a order from UPS earlier this month for 14 more 747Fs, and some other recent orders, the Boeing jumbo jet (first conceptualized and flown by Pan American World Airways in the late 1960s), will actually still be in production after the last A380 rolls off the line in France.
Most industry observers knew that the order book for A380 was not too long, and way too thin. In truth, the aircraft only hung by those massive and oft repeated orders from Emirates, that today still operates 96 Airbus jumbos.
But the alarm bells rang loud and clear when the third A380 built, which made its commercial debut at Singapore Airlines, landed at the airplane graveyard at Tarbes-Lourdes-Pyrenees, stripped of its markings, a giant, ghostly superjumbo followed by three more A380s. This location is in the takeoff pattern, or about 75 miles from where the pioneering aircraft were built less than a mere decade ago.
Today, with no takers, four ex-Singapore Airlines A380 aircraft sit grounded and mothballed in France, stripped of their engines during what should be (as compared, say to a B747) an airplane's prime of life.

Too Big For Its Own Good?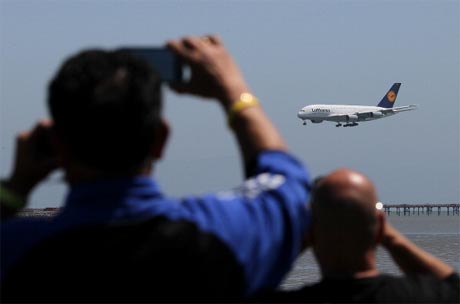 "The Airbus A380 is a fascinating and in many ways outstanding aircraft. A technical innovation and a masterpiece from Europe," Carsten Sphor, a former pilot, who now heads up Lufthansa Group said in a statement on Twitter.
"However," Carsten said, "it has been shown that a profitable use of the A380 is only possible on the extremely popular routes. We are delighted that we can continue to use the Airbus A380. Our customers and crews love the aircraft."
While more passengers per plane usually means more revenue, size may no longer matter.
Less, we are learning, (as the darling of hub and spoke moves out of favor), is being replaced by efficient point-to-point service via smaller twin-engine aircraft.
Add to changing marketing trend woes, the fact that the A380's giant wingspan and mass, still today in 2019, doesn't work with many airport taxiways and gates, not to mention the ongoing challenges many airports face with boarding large crowds.

No A380 Freighter

Maybe if Airbus had developed A380 into a freighter, the story here might have been different.
Boeing, we recall, created B747 as a freighter right from the get go, and sold multiples of the freighter variant to airlines all over the place, including Pan Am, JAL, Lufthansa and others.
Boeing also bought and paid for massive public advertising for its air cargo freighters on U.S. national television networks.
Today, it can be said, air cargo is keeping the lights on in the B747 factory.
But all of it, including discussions of what has happened to A380, must leave some kind of hollow feeling in the pit of the stomach of all who love aviation.
Sure, A380s will be around for some time to come but the fact that this magnificent machine never got into a true phase two of its build is unfortunate.
Truly, for all who have flown it, A380 is the greatest cabin in the sky.
Geoffrey