At the Cincinnati/Northern Kentucky International Airport, CVG, many first-time visitors to the airport are often surprised to learn that, despite being Cincinnati and Southwest Ohio's primary commercial service airport, the airport itself is physically located in Northern Kentucky. While CVG now serves nearly nine million passengers and has experienced 16% year-over-year growth in annual total passengers in 2017 and 11% growth in the same metric for 2018, the airport's recent growth is a story also deeply rooted in air cargo success.

Eight Is Not Enough

According to Airports Council International, CVG is ranked as North America's eighth-largest cargo airport. In 2018, the airport handled over 1.2 million tons of air cargo and freight, representing a 19% year-over-year increase. Over the last several years, CVG has consistently been ranked as one of the fastest-growing cargo airports in North America, and air cargo now accounts for nearly 60% of all landed weight at the airport.

Global Superhub

What factors are contributing to this phenomenal period of growth? First, CVG has been home to one of three global "super hubs" for DHL since 2009. The CVG hub is the second-largest in the DHL system, ranking after Leipzig, Germany, but ahead of Hong Kong. DHL's operation accommodates about 96 daily flights. As of 2018, DHL directly employs more than 4,200 at its hub. Since the hub's opening a decade ago, more than $280 million has been invested in eight distinct capital expansion projects. This sustained partnership has allowed both the airport and DHL to continuously grow.


Amazon Joins Landscape

What's more, in January 2017, Amazon announced it had selected CVG to build its $1.5 billion air cargo hub. Flight and sortation operations began in May 2017 out of the DHL facility, and Amazon broke ground on its dedicated facilities in May 2019. Its first phase is scheduled to open in the third quarter of 2021 and, at opening, will have about 2,000 positions for hire. The airport's strength in the air cargo industry, including having a capable and trained workforce, was cited as one of the reasons Amazon selected CVG for siting its hub there.

Don't Forget AeroTerm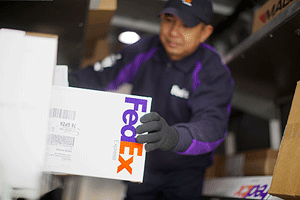 But beyond DHL and Amazon, FedEx, too, maintains a base at CVG, and in fall 2019, AeroTerm cut the ribbon on a 60,000 square foot general-use cargo facility at CVG with FedEx as the anchor tenant. Another project currently underway is an aircraft maintenance hangar developed by Lynxs for FEAM Aero, which will provide wide-body aircraft maintenance support to cargo operators at CVG. This $19 million investment will create 100 new positions, in addition to the existing base of 100 mechanics already employed by FEAM at CVG.
All of these new developments and growth by existing air cargo players help sustain a $4.4 billion (and growing) annual economic impact from CVG to the Cincinnati and Northern Kentucky region. As of early 2019, the airport has issued more than 14,000 badges to individuals. As a result of the growth and planned future needs of airport companies, CVG's leadership team has doubled-down on strategies surrounding a key focus area: workforce.

All About People Badges Of Pride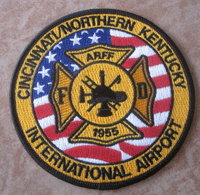 Without great people and capacity in the regional labor pool, the key ingredient to fueling more growth now and in the years to come is missing.
While CVG's overall growth in the last several years has underscored that workforce development would be an ongoing challenge, DHL's rapid growth and Amazon's announcement of its air hub project in 2017 created a new sense of urgency around the issue. While CVG itself (airport owner/operator) employs about 450 and is not responsible for recruitment, hiring, and retention of all 14,000 badge holders, leadership recognized the airport would need to play a more active role in overall campus-wide workforce development.

Strategic Workforce Collaborative

So, in fall 2018, the airport created the CVG Strategic Workforce Collaborative or SWC. The SWC was designed to function as an employer collaborative for all companies on campus, not just cargo operators, but the largest-volume demand and need was identified with larger players like DHL and Amazon.
Meeting regularly throughout the year, the CVG SWC provides a forum for campus employers to share best practices and strategies to attract, retain, and elevate a diversity of talent. In addition, one CVG staff member in the Human Resources Department has half of their time devoted to supporting this initiative and overall workforce development needs on campus.
The SWC was a result, not only of CVG leadership recognizing a need, but also of taking action based on employer demand. While various airport employers may be industry competitors, there has been broad recognition that so-called "wage wars" and other recruitment tactics that simply move one employee across campus to another job does nothing to help grow the workforce in total. The CVG employer base recognized that successful long-term strategies involve collaboration and joint efforts to address employee recruitment and retention to the airport overall.

And Now Some Results

Already within a year, this collaboration has yielded impressive results. Beyond most of the core employer group (largest employee volumes and most critical to daily airport operations) participating regularly in SWC meetings, there are several SWC-led initiatives that have already been accomplished and are showing an impact.
In November 2018, a career coaching event was held on campus specifically tailored to companies wanting to recruit and engage with U.S. military veterans. In spring 2019, the Kentucky Career Center, a regional on-site employment and re-employment office, was opened in the main CVG Terminal; this, as well as the SWC office, forms the CVG Career Center and offers prospective employees a single on-campus location for hiring, and it also gives campus employers a shared physical space to conduct position interviews.
In summer 2019, an online job portal was developed by CVG to create a digital one-stop for all on-campus career opportunities. For instance, a local resident may have known about job offerings at DHL and have searched DHL's career website, but they may not know that FEAM Aero also operates at CVG and would have missed searching FEAM's job website. The jobs.cvgairport.com micro-site aggregates all campus employer jobs into one view, searchable and filter-enabled, and then redirects to the employer's job application system, once an individual is ready to apply.

Move To Educational Pipeline

Another focus of the SWC is to engage with schools and colleges to make sure the talent pipeline in the Cincinnati/Northern Kentucky region is exposed to and engaged with career opportunities in aviation, at the airport, and in the air cargo industry. Career tours of the airport (and of employer operations) are given regularly.
One tour in November 2018, for instance, drew more than 100 local high school students for a half-day career exploration tour. Some colleges and technical schools partner with CVG to offer associate's, bachelor's, and master's degree programs to CVG campus employees on site.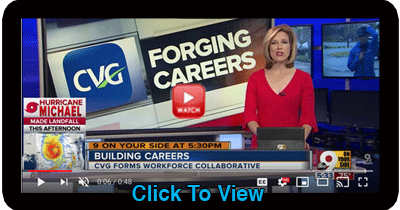 Further, CVG has begun to develop career pathways related to aviation and air cargo in conjunction with local schools. In partnership with one school district, the SWC helped bring together CVG, DHL, and Atlas/Southern Air to form a transportation/supply chain curriculum to implement in that school system. This partnership also will expand into joint career pathing; secondary school partners help develop entry-level and frontline employees, and in that exposure, these efforts also grow the pool of potential recruits that are technically trained, ensuring all areas of expertise required for cargo operations have labor pipelines. Capturing the attention of students early on about the prospects of a career in aviation is a key focus for the SWC; this ensures a pipeline of workers that can create continued success at CVG.


The Rest of the Story

So, while the SWC has been successful to date in creating and leading initiatives designed to welcome and retain diverse talent, much work lies ahead to measure impact and quantify success in terms of meeting existing and future employer labor demands. As CVG's leadership has identified, the airport will continue to be a regional jobs hub and economic engine only if the workforce, the people, behind the growth are available, trained, and flourish. CVG is truly embracing what's next by stepping up in a variety of ways to meet this challenge as an opportunity to collaborate.
Cincinnati-Northern Kentucky Airport opened the CVG Career Center in the main terminal in partnership with the Kentucky Career Center.
With thousands at the airport every day, kudos to CVG Strategic Workforce Collaborative, which saw a lightbulb shining above the throng for a diverse, fluid, intriguing, jobs outreach program.
CVG Career Center is open for business Monday through Thursday from 8:30 a.m. to 12:30 p.m. and 1:30 to 4:30 p.m.
Jobs include customer service in food and beverage or retail, aircraft maintenance, logistics and airline support services.
The CVG Career Center is an initiative bringing airport employers together to share job opportunities and best practices to ensure a strong workforce.
Individuals interested in pursuing a career at the airport should call 859-767-6952 or view current job listings at www.cvgairport.com.
Dan Muscatello