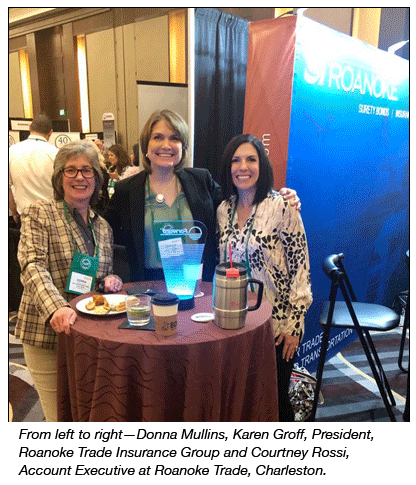 Donna Mullins is a treasure.
Always at the forefront, though rarely in the spotlight, Donna Mullins International Solutions is an independent small company that in 2020 is a bulwark of the air cargo community at ATL through its hands-on support for the Atlanta Air Cargo Association and other local airport building efforts.
Donna, to put it straight, is always on hand in her hometown to do good from her base just off the main runways of Hartsfield Jackson International Airport (HJIA) in Atlanta, Georgia.
Recently Donna's company became the Senior Consulting Firm in North America in the Air Cargo Community Systems (ACS) initiative there.
Atlanta is now on the path of implementing one of the first ACS in North America.
ATL ACS went live on November 14, 2019 with Kale Logistics and the private sector.
"Embracing this concept, Atlanta logistics is seeing benefits of the digital community," Donna said.

Kale Goes Pay Cargo

Kale and PayCargo have entered into an agreement to enhance the community system with payment processing via their payment platform.
"That's an example of how the 'community' fits together," Donna said.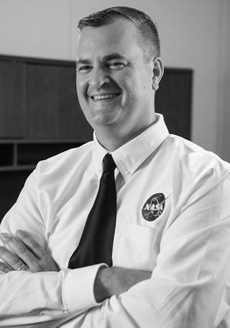 Rocket Man Air Cargo In Nashville

"The just concluded Air Forwarders Association AirCargo 2020 gathering in Nashville was a very informative three days, and as always, featured great sponsors," Donna declared.
"It was loads of fun with fabulous networking events, Lady Donna told FlyingTypers.
"Most favorite session was by the NASA Kennedy Space Center Gateway Logistics Element Manager, Mark Wiese.
"Who among us really thought about the fact NASA and logistics share a common element—we both move cargo to people?
"Mark gave a great presentation on how NASA needs commercialization to help achieve many of their goals.
"One exciting development ahead is the Mission: SpaceX CRS-20 Cargo Mission to the International Space Station," Donna said.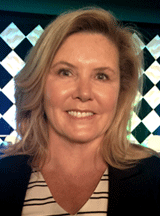 "Informative and inspiring #aircargo2020 keynote by Mark Wiese," agreed Michelle Halkerston, (left) Owner, President & CEO at Hassett Express in Chicago.
"Mark touched on topics important to every business— economic growth, innovation, and perhaps most important . . . collaboration!" Michelle enthused.

Into The Air

"A SpaceX Dragon cargo spacecraft is scheduled to launch on a Falcon 9 rocket from Space Launch Complex 40 at Cape Canaveral Air Force Station (CCAFS) in Florida, delivering NASA science investigations, supplies, and equipment to the International Space Station," Donna proclaimed.


Women Networking

"The Women's Networking Event, 'How Companies Have Successfully Reduced Their Carbon Footprint,' with moderators: Sandy Gregory, Flexport; Sasha Goodman, Rock-It Cargo and Speakers: Susy Schöneberg, Flexport; Teresa Ehman, Air Canada Cargo, didn't stop with just how we impact the carbon footprint, but how we impact the world by our actions.
"How helping our 'neighbor' is as important as helping our climate, was the takeaway here," Donna said.


Lithium Shipping Shocking

"Cyber and business risks continue to be a topic of conversation and concern.
"The Lithium Battery session was extremely informative and it just blows my mind how many people ship cargo, and are not even aware of the hazards of that cargo.
"It also blows my mind at how many do, and don't properly declare it," Donna said.
"These are lives we are talking about," Donna Mullins exclaimed.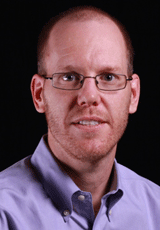 Educational Approach

"Michael Givens, (right) Aviation Dangerous Goods Safety Specialist at the Federal Aviation Administration encouraged every logistics provider to educate their clients.
"There are upcoming changes to ICAO Annex 6 and a new Chapter 15, a cargo safety component, will be added and these changes will be effective November 5, 2020, we learned.

Detection Wins By A Nose

"K9's are one of the best ways to detect lithium batteries in a shipment," Donna Mullins said.
"Speaking of educating your clients, the Cargo Insurance: 'Transferring the Risk' session also reminded us how important it is to educate shippers about insurance and how you should always be offering it as a value-added service, and the consequences if you don't offer it.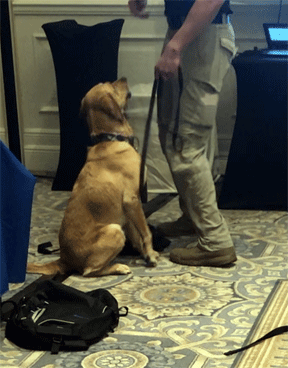 Cargo Communities Time

"Airport Cargo Communities are the big buzz right now as many airports are starting to adopt 'digital infrastructure' solutions for the expedient, efficient, and effective movement of air cargo.
"It was noted that the typical time from point to point for air cargo is 96 hours . . . and about 80% of those hours are on the ground, before loading on the plane at origin, and after unloading from the plane at destination," Donna said.
"The cargo community concept gives visibility of cargo status to many stakeholders at the same time–airlines, ground handlers, forwarders/brokers, and truckers can all see the status of a shipment in advance of the shipment arriving at or being picked up from the warehouse.
"Different links of the supply chain such as ABI software, payment platforms, and TMS having EDI conversations is what the cargo community is all about," Donna Mullins concluded."
Geoffrey