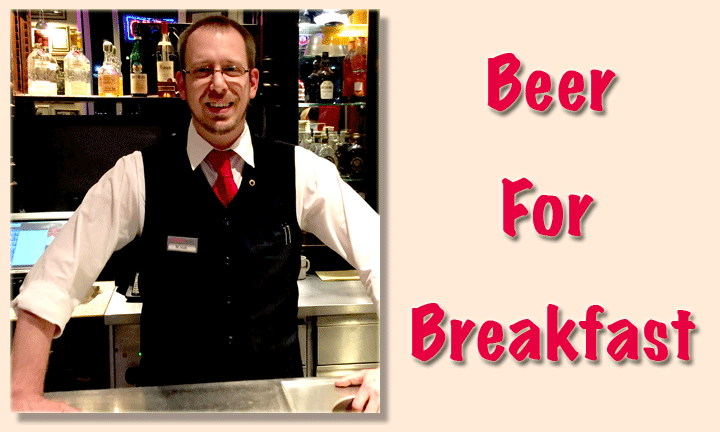 Not really. That only happens in the lobby departures area of Vantaa in Helsinki, home to the greatest 'beer for breakfast' in the world.
At the JU-52 at InterCity Hotel Frankfurt Airport —a vest-pocket hostelry jam-packed with great food and libations—you can meet Harry the bartender and a giant JU-52 aircraft model on final from the ceiling. You can also meet Marco Volk.
Just plain Volk is this Marco, who has been situated in JU-52 for the past dozen years.
"I love it all," says Marco, "even the layovers that show up every weekend and come into our place for an attitude adjustment."
"They come in from the altitudes with an attitude.
"We can't fly them home, but a warm welcome, a bit of cheer, and maybe a late night schnitzel can make the landing here smooth as silk," Marco said.
We had a small ten-inch pizza last night with some red chili peppers Harry imported from his last trip to the spice souk, and the combination was accelerating.
Just one more reason everyone from deadheads to air jockeys love the hotel in Cargo City Süd.
Geoffrey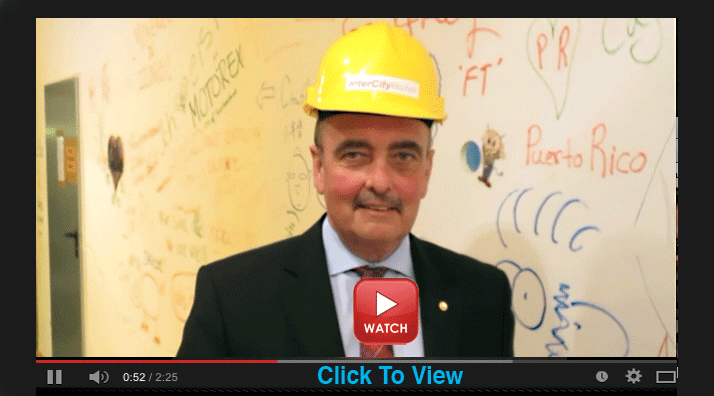 Anton Wuestefeld, Manager Frankfurt Airport InterCity Hotel talks of major renovations at the hotel.