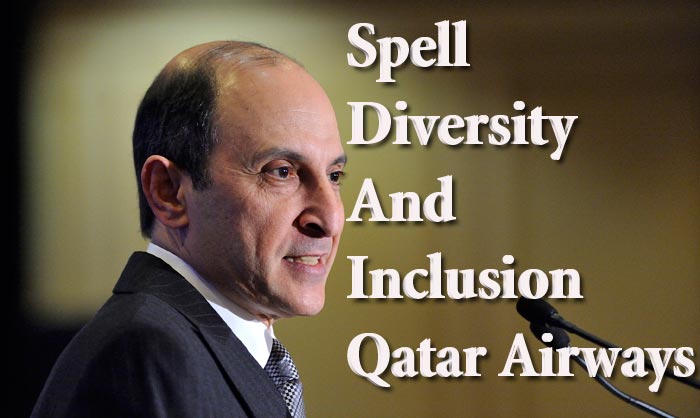 "Qatar Airways recognizes the need for wider diversity in the workplace, not just in our airline but across the industry as a whole, which is why we are delighted to have this opportunity to reward individuals and teams who are going against the trend and proving that diversification is the way forward for aviation," declared Qatar Airways Group Chief Executive, His Excellency Mr. Akbar Al Baker as Qatar Airways said it is partnering up with IATA for a ten-year program called The Diversity & Inclusion Awards.
Three different awards will be selected from nominations that began yesterday, February 26, 2019 and will continue until March 31.
Winners for 2019 will be announced at IATA's 75th Annual General Meeting and World Air Transport Summit set to take off in Seoul, South Korea June 1-3, 2019.
Three winners will be selected each year, and each winner will receive a $25,000 cash prize.
Categories include Inspirational Role Model, High Flyer & Diversity & Inclusion Team.
The Inspirational Role Model Award will be presented to a female (30+) who holds a senior position within the industry and has had a significant impact on the aviation agenda.
High Flyer Award will go to a female under 30 who has started to grow their career, and is demonstrating thought leadership in the industry through their inspirational work.
The Diversity and Inclusion Team Award goes to an entire airline that has shown an effort and affected change in diversification and inclusion.
This award is open to all IATA member airlines.

Ten-Year Tenure

"We see this as a long-term project, Chief Al Baker assures, "and look forward to working hand in hand with IATA for the next decade continuing to encourage greater inclusion and diversification in the airline community."
For nomination submission, please click here.