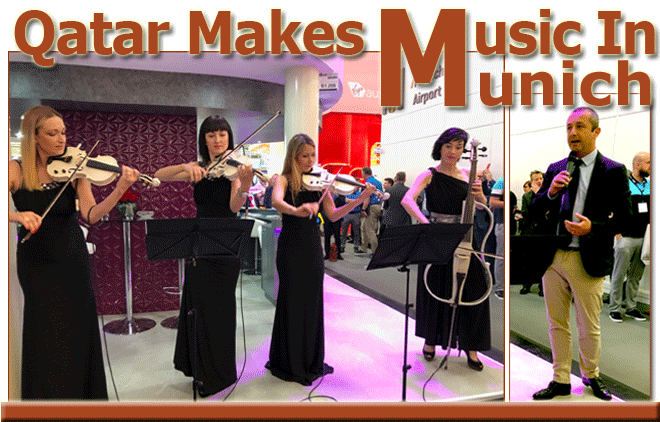 The supplest sanctuary at Air Cargo Europe was at Qatar Airways that was designed in muted earth tones offering quiet places and private seating on the ground floor and an imaginative series of comfortable meeting rooms up a short flight of stairs allowing for simultaneous encounters with attendees from every continent in the world.
Appointment books were filled to the brim. At the opening of the exhibition, Guillaume Halleaux, Qatar Airways Chief Officer Cargo greeted the conference, extending the hospitality of Qatar, whilst a lovely foursome of formally dressed musicians set the musical tone of the day.
"We are thrilled and happy to once again be part of Air Cargo Europe here in Munich to celebrate our industry, greet our business partners and of course meet everyone as 2019 continues," Guillume said.
As business commenced, the string quartet played on.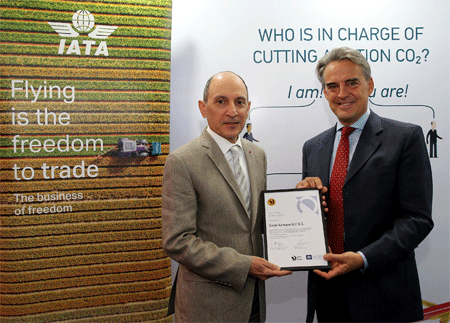 Meantime word up that Qatar Airways had achieved an important first in the airline business, as Qatar Airways Group Chief Executive, His Excellency Mr. Akbar Al Baker (left) with IATA Director General and Chief Executive Officer, Mr. Alexandre de Juniac received the first "Illegal Wildlife Trade (IWT) Assessment".
IATA has developed IWT as part of its environmental management and evaluation system for airlines.
"We remain dedicated to this cause, and will continue to work with our stakeholders to raise
awareness and improve detection of illegal activity," Mr. Al Baker declared.
Geoffrey/Sabiha