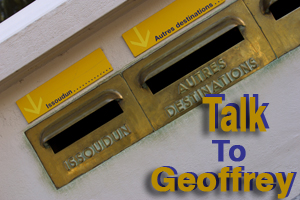 RE: Dallas Was One Cool Customer

Geoffrey,
First off, very late kudos for the ultra smooth transition from hard copy to your Industry-leading digital publication…Well done!
You were always the classy one and yes, I think occasionally of the In & Out Club (London) and our days with TIACA. I remember when TIACA reorganized and you had essentially Guenter (Rohrmann) as President and me as "Marketing Guy"with Garth (Davies) churning out communiqués. TIACA is sure a different "Kettle" now. It has evolved and come a long way.
Still miss the camaraderie with the likes of you, Ram (Menen),Walter (Johnson), Dick (Jackson), Jean Alain (Ress), Isaac (Nijankin), et al.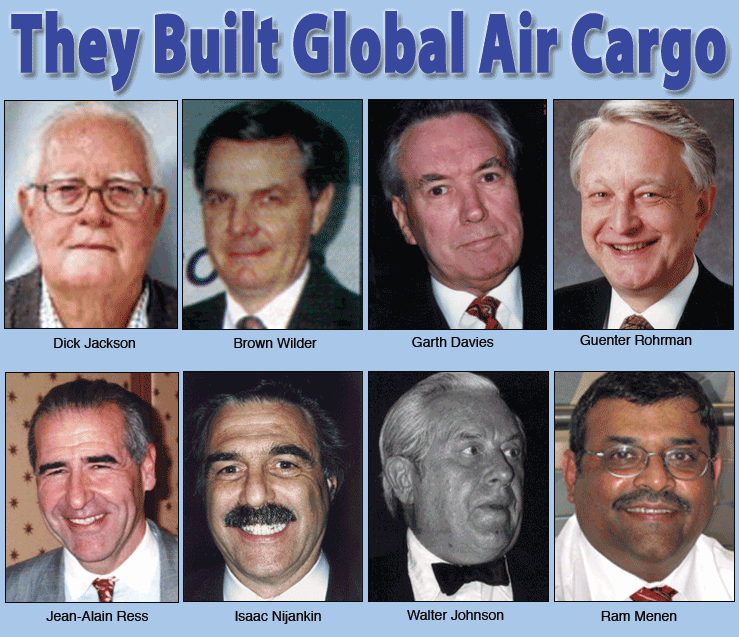 Madam Secretary is one of our family favorites. It is on routine "record" with us along with 60 Minutes. I figured that it was your son in the program…The name Geoffrey Arend is sorta like Brown Wilder—there aren't very many of 'em around. There is a "Brown IV" now, and he is a handful.
I do think fondly of our beloved Air Cargo Industry frequently. I feel that my career/period was truly the "Golden Age" of the Industry. It transitioned from prop to jets, from the CAB to nothing, from Tariffs stacked to the ceiling to no rules, from pencils and paper or Remington Rand/Selectric to digital/electronic, from total regulation of everything that moved to no regulation or rules, from 27 domestic scheduled carriers to who-knows-how-many, etc. Forwarders went from REA Air Express and a few others to hundreds/thousands. Integrated Carriers came into being along with 3PLs.
At one time it literally took an act of Congress to become an airline. Now you can do so by jumping over a rope and saying "I am an airline." When I was a "puppy" just beginning, there were the aforementioned 27 scheduled domestic carriers—all but one was taken over or declared bankruptcy and disappeared or was reborn thru Chapter 11 (guess the one).
One constant has remained in the past few decades: The Air Cargo Industry has evolved into one of the most competitive segments of world commerce.
When I first started, there was no price competition (remember the CAB). Everyone competed on service. Service and sales/marketing was what got you the business… then along came deregulation and price became a strong determining factor. Now, today, anyone can move it swiftly and dependably (if they can't, they'll be gone shortly). Similarly, anyone can move it cheaply (perhaps not so profitably). As a result, the carriers who have the best information capabilities and support value-added services attain the catbird seat.
Enough rambling.
About Dallas Sherman…
Dallas was a consummate professional with an affable, unassuming demeanor. He was a friendly, classy individual. After his AA tenure he and Michelle formed a truly professional team. I only knew him during his AA tenure, but it was evident that he had a keen business mind and was adept in dealing with individuals within and without his company.
Dal was comfortable both in domestic and international arenas. He had a steady hand on the tiller of a complex and extremely dynamic industry… an industry that many deem one of the most competitive in all of worldwide commerce. Dal brought a smooth touch to our hard-driving industry. He exhibited trust to his competitors and peers and received trust in kind from those with whom he dealt.
Dallas was a true patriot and loved our country. His military performance speaks for itself. He was a true overachiever in this segment of his career.
Dal always sported a grin along with a soft, encouraging voice. He was only too happy to share his support and knowledge with Industry cohorts. Similarly, he was not reluctant to seek counsel with these selfsame cohorts if the situation warranted.
Our beloved industry is a lesser place due to Dal's absence. Condolences to his family and to his many friends and coworkers.
—Brown Wilder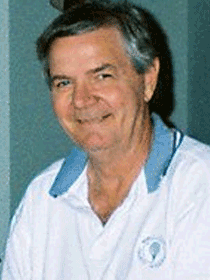 Brown Wilder stepped down from his post as president and chief executive officer at Air Cargo Inc. in 2000.
ACI does not own any trucks itself but contracts with about 600 air-freight trucking specialists and about 100 cargo terminal handling operators across the United States.
"The thrust of the industry has gone from price and service—those are givens—to information about the shipment,'' Brown said when he retired.
Today, 16 years later, we found a picture of Brown on Facebook. It looks like the years have been good to this top transportation executive. He should not be forgotten as one of the major driving forces who worked overtime to put TIACA into business.
Brown was there at start up and gave relentlessly of his time and brilliance to help establish TIACA, back when the future of that organization hung by a thread.
We salute Brown Wilder, thinking we should all be so lucky to truly enjoy the ride into retirement and our golden years…
Geoffrey