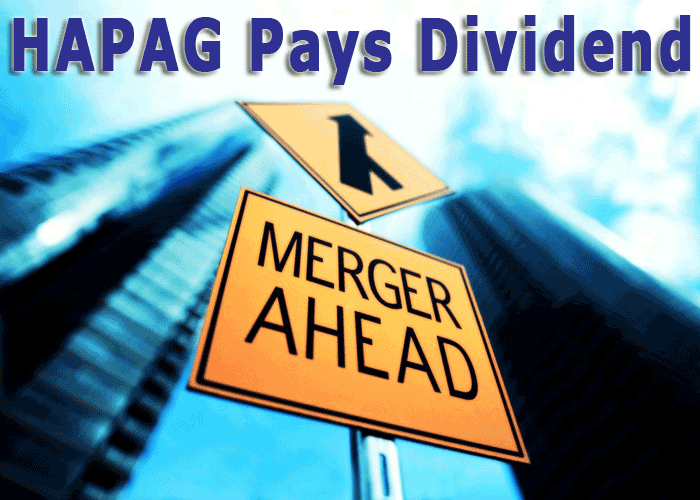 Rolf Habben Jansen, CEO of Hapag-Lloyd AG said, "Our fast and successful merger with the United Arab Shipping Company (UASC) has significantly strengthened our competitive position.
"We achieved good results for the last financial year and have made a solid start to the first quarter of 2018.
"Our shareholders have kept their faith in us and supported us during the difficult times as well.
"So I am delighted that we can pay a dividend for the last financial year," as Hapag, a perennial money loser, said it would pay a dividend of EUR .57 a share for financial 2017.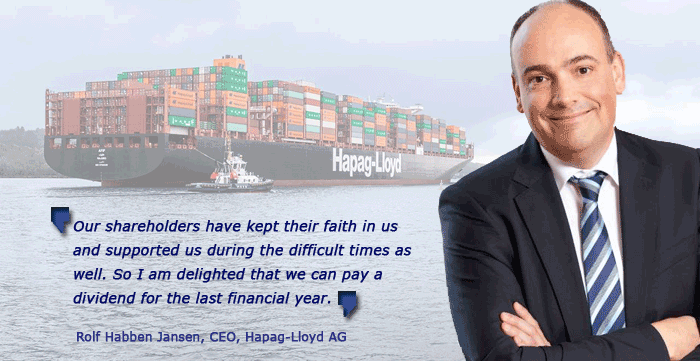 Hapag's merger with UASC last year created the world's 5th largest shipping company in a rapidly consolidating industry.
Eventually the USAC name will disappear altogether.
From Hapag headquarters in Germany, Jansen added:
"Hapag-Lloyd has long-term and extensive know-how when it comes to acquisitions. "By merging with the Canadian shipping company CP Ships in 2005 and, more recently, with CSAV in 2014, and UASC in 2017 we have demonstrated the ability to combine businesses and integrate them quickly, efficiently and profitably."
Geoffrey