Lufthansa On The Spot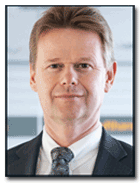 Lufthansa Cargo enables forwarders to digital book global air freight capacity via live spot rate partnership with cargo.one,
an independent digital platform.
Forwarders can book td.Flash and td.Pr
"We are offering our customers the opportunity to exchange prices and capacities even faster and to book services even easier," says Peter Gerber, chairman of the board of Lufthansa Cargo.
"This is the next logical step in the digitization of our industry," Mr. Gerber said.