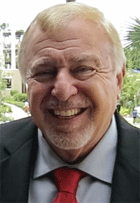 Tariff Dustup Could Be
Cargo Windfall
Everyone I talk with in air cargo is concerned about the effect of President Trump's stance on tariffs, and to tell the truth so was I until I remembered one thing:
Donald Trump is a master negotiator rather than a politician.
For the past 60+ years the United States has been giving trade concessions in return for geopolitical concessions like military bases and alliances.
So Trump is right in saying our trade deals are outdated and need to be changed.
But it is difficult to change anything unless you create an environment where the other party with which you are negotiating feels you will truly enact draconian changes.
So do I believe that what Trump is asking for is what he really wants?
No!

No Tariff Cargo Windfall?

The Trump Administration may even be looking for no tariffs between some of our major trading partners.
If that were to happen air cargo will see the biggest growth in history.
On the other hand, if Trump is successful in moving countries to lower their tariffs on U.S. goods, and the United States backs off the draconian measures Trump is voicing, that will also be beneficial to air cargo, because it will even out the flow and increase the round trip yield.
China: A Horse of a Different Color

Now, China is another story, because it involves more than trade.
The big issue with China includes protection of our patents and intellectual property.
There is also the matter of China continuing to trade and support North Korea.
This one can go either way and is the one to watch very carefully as the negotiations will be much more complex.
President Trump understands the importance of trade to the U.S. as well as to the global economy that he does not want to collapse.
He will make a deal with our trading partners but may give in a little more to China in the negotiations in return for supporting his position on North Korea.
My advice to air cargo is to stop worrying.
Look at the landscape.
Business is booming and President Donald Trump is a business professional and not a politician in the traditional sense, and he simply wants a better deal for the United States.
Bill Boesch
CEO/President
Cargo Logistics Solutions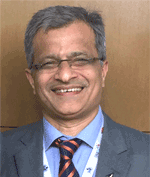 Only Time Will Tell
Imposing Tariffs is one way of protecting local economies.
Of course on a cross country basis this could lead to retaliation from the opposite country, which in the case of the U.S., it certainly has with both China and India doing a tit for tat.
It is a bit of a wonder as to why the U.S. has been more prone to protectionism as compared to other advanced economies, but I guess they have their reasons.
Cross country trade development involves years and years of diplomatic/political efforts.
Tariffs lead to turmoil not only in the imposing market place but also in other related global economies.
No Immediate Impact

Shipping will not get impacted on an immediate basis but shipping trade lanes could see a change.
Our customers are exploring options, but shipping "via" is never an easy one; trade cannot be the same, as logistics costs mount up and in today's thin yield environment, this could be difficult. High-value products will probably seek alternative ways, yes, but sparingly.
China is one of the largest suppliers to the United States, and so is India, and both are looking at tariff barriers.
India preaches the virtues of free trade but finds it difficult to practice the same due to the nature of the country's trade deficits.
U.S. auto giants have already written to the Indian Finance Minister to reconsider some of the tariffs imposed as these tariffs will have serious consequences for their business in India, where they have made significant investments.
affect
I am not a politician nor an economist, so I am not sure how this will pan out, but such trade restrictions have an effect in the long run; good or bad, time will tell.
It is one thing to protect local U.S.-based manufacturers and quite another when the company is operating overseas– for e.g. China is one of the biggest markets for General Motors.
As a result of China imposing tariffs on U.S. manufacturing companies, GM is looking at a huge reduction in manpower due to loss of business! The result is loss of jobs.
The U.S. Soya bean sector is facing the same situation. China is striking back!

Life Will Go On

Manufacturing constitutes only 15% of the GDP of the U.S. economy. The U.S. became a service economy long, long ago; so at first glance it is difficult to comprehend what is going on but as I said, I'm no economist and only time will tell.
One can do without a pair of branded shoes or handbags, but daily needs are necessities of life.
Therefore, nothing stops and life will go on, and hopefully wisdom will prevail soon.
Keshav R. Tanna
Managing Director, Links Cargo Agencies Pvt Ltd.
Chairperson, Air Freight Institute, FIATA