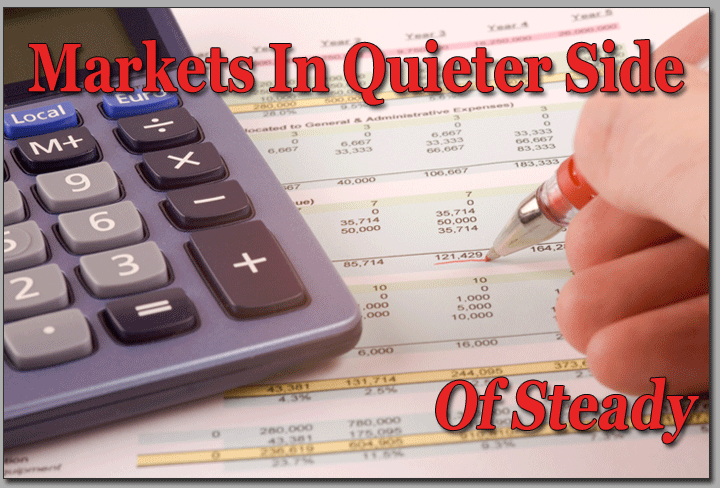 DHL's splurge on new aircraft reflected the ongoing assumption of most analysts that investments in freighters will be required in the medium to long-term to prevent a capacity crunch and avoid soaring charter and spot costs. But, short-term, and despite rising volumes, the market remains very much on the quiet side of steady.

New Freighters DHL

DHL Express placed an order for fourteen Boeing 777 Freighters earlier this month, with the delivery of the first four expected next year. DHL also has options for seven additional aircraft and emphasized that while the new orders would be capacity neutral, they would reduce exposure to rising future costs by being fully owned rather than leased.
"Expanding cross-border e-commerce sales will grow to $4.48 trillion by 2021, which means a growth of 19.2 percent per year," said a statement. "DHL's investment in the 777 Freighters is a direct answer to the growing demand for global express capacity."

No Change Flexport

However, in the here and now, the market has shown signs of softening. Take, for example, Flexport's most recent market report on July 11. The forwarder noted that on the origins it covers—ex-China, ex-Hong Kong, ex-Vietnam, Ex-India and SE Asia, ex-Europe, and ex-U.S.—markets were stable week-on-week. There had been "no change" in rates, capacity was available in all markets, and there was no sign of a spike on China-U.S. lanes despite the imposition of new tariffs.
In early July, a spokesperson for Panalpina also told FlyingTypers there had been no "significant changes" in demand on U.S.-China lanes ahead of July 6 tariffs. "In fact, China production for the quarter ended was lower than expected," he added.
And while latest after-the-fact volumes from around the world have been positive, analysts are starting to sound more bearish now than at any time in at least a year.


Hong Kong Still Number One

Volumes at Hong Kong International Airport (HKIA), the world's largest by international freight throughput, rose 3.5 percent year-on-year in the first six months of the year to total 2.5m tons. However, in June growth slowed to just 0.9 percent year-on-year.

AAPA Maypole

The Association of Asia Pacific Airlines (AAPA) has only so far released figures through to May, when Asia Pacific airlines saw a 4.9 percent year-on-year increase in air cargo demand measured in freight ton kilometers. However, the average international freight load factor declined by 1.3 percentage points to 64.2 percent for the month, after accounting for a faster 7.2 percent growth in offered freight capacity.
WORLDWIDE AIR CARGO YIELDS FELL TO A LEVEL OF USD $1.88 IN MAY 2018, 3 PERCENT BELOW APRIL 2018, BUT STILL 14 PERCENT HIGHER THAN IN MAY 2017
The Association of Asia Pacific Airlines

What About Yields?

World ACD reported that worldwide air cargo yields fell to a level of USD $1.88 in May 2018, 3 percent below April 2018, but still 14 percent higher than in May 2017. Measured in Euros, the yield increased by 1 percent month-over-month, while the year-over-year increase was 7 percent.
"Lots of people have taken up the pen lately, writing about the end of the boom, the end of the party," said the analyst. "Are they all doomsday prophets, nay-sayers and other assorted pessimists? Maybe, but sometimes people turn out to be plain right in their predictions, making them realists.
"Put differently: do we experience just a small dip in growth, or do we witness an 'inevitable' slide into a more modest performance of a world economy which looked so robust only a few months ago?"
The answer, according to World ACD, is that there had been a slowing of market growth in 2018 so far, but global demand growth over the first five months of the year was still 4.3 percent, with the origins Chile (+58 percent), Japan (+18 percent), Canada (+17 percent), and the USA (+5.8 percent) particularly high performers.
The analyst added that growth from the Americas came at a price. "Year-on-year USD-yield improvements in the Americas were well below 10 percent, much lower than elsewhere in the world," said the report. India, Russia, and Western Europe origins also showed negative year-on-year growth in May.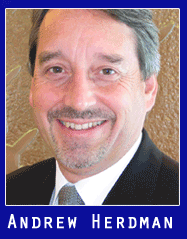 "The fear of growing protectionism is real, and that fear may well play a role in a shift away from consumption. Will the whole world suffer? To what extent will some regions feel the heat of the trade war mongering more than others?"
World ACD said that at this stage it was "impossible to tell," a point also picked up by Andrew Herdman, (right) AAPA Director General. He noted that Asia Pacific carriers enjoyed a 5.4 percent expansion in air cargo demand in the first five months of this year, with volumes at high and sustained levels, but adding that tariffs could be dampening confidence.
"Whilst the increase in new orders across the region is still quite encouraging, the recent escalation in protectionist rhetoric could potentially undermine confidence and destabilize global trade flows," he added. "In addition, the operating environment for airlines is increasingly challenging due to the impact of higher fuel costs. Accordingly, the region's carriers continue to seek avenues to increase operational efficiencies in a bid to boost profitability."
SkyKing