Headquartered in Hong Kong, Freightos, the new "online freight marketplace," is making headlines as it claims to have the solution to revolutionizing the cargo market.
If that sounds like a familiar tune, well, you'll get no argument from an increasingly skeptical world.
But like a Brothers Grimm fairytale, the fantasy that cargo will have a magical digital solution to bringing costs down, improving transparency and efficiency, and living happily ever is a common one.
Whether or not Freightos will achieve their stated goals or even get within striking distance of them—let alone deliver on their promise to "make the process of moving goods around the world smooth" for everyone— will only be proved by time.
Here's a reality check to separate the wheat from the chaff, bring out the hard facts, and see what, if anything, is new about Freightos.
EasyDGR Redux?
Remember IATA's much-touted EasyDGR, the first electronic solution to digitalize Dangerous Goods documentation, which was aimed at the shipper?
Easy DGR took off in 2010 and crashed in 2014 after IATA was unable or unwilling to incorporate the regulatory changes into its own software.
Well, just like EasyDGR, the Freightos product is SaaS, or "Software as a Service." In plain English, the advantage of SaaS is that one does not need to install servers or use a specific software platform; instead, the software functionality is provided by a server—or, in reality, multiple redundant servers ideally distributed over the globe so that any disrupted server is compensated by the others and the workload distributed by means of load-balancing algorithms.
On the user side, SaaS requires nothing but a fairly recent web browser. It can run on anything from an Android-powered smartphone or tablet to a Linux or Windows workstation. Of course, like all SaaS solutions, its main strength is the ability to communicate, so by utilizing defined interfaces such SaaS solution, Freightos may be integrated into other IT solutions that already exist.
In reality this means that AcceleRate, the SaaS database component behind Freightos, can link up with both legacy and distributed systems on the airline, forwarder, shipper, and ground handler side and check for and provide status updates or simply check for price and availability of cargo space for a certain shipment.
Where such availability is given and the price is within defined parameters, Freightos can book the consignment automatically.
On The Track of TRAXON
Does Freightos sound too good to be true?
Actually, no. The Freightos functionalities described here (albeit in a simplified manner) were available in the late 1980s from no less an outfit than TRAXON, which in 2011 was purchased and subsequently integrated into the CHAMP software suite.
Since in today's connected and distributed business world, isolated software solutions on legacy (meaning defined) hardware platforms make little sense because any need for expansion, migration, or further connectivity comes with its own set of issues and at incalculable cost, most systems are either fully SaaS or at least interconnected by means of integration.
A very simplified (although hardly simple) example for SaaS is the eBay website.
eBay allows sellers on one side to offer their goods and indicate a price, price range, or just accept bids, allowing buyers on the other side to buy with confidence, sometimes even brokering or guaranteeing payments.
So Who Needs Freightos?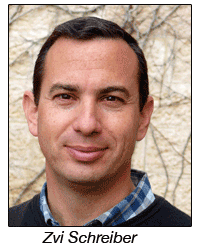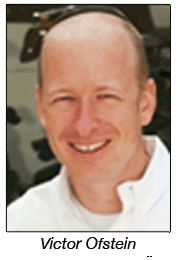 First, Freightos aims at all stakeholders in the supply chain.
That means Freightos is not expressly limited to a specific mode of transport but works generally with all transport modes depending on a multitude of factors such as budgeted cost and available service parameters such as cooling, outsized dimensions, defined transit times, and others.
Freightos works with "Forwarders/Carriers, Enterprise Shippers and Ecommerce."
And while their executive management team has an impressive record in terms of experience with digital solutions—CEO Zvi Schreiber founded Lightech, now GE; COO Victor Ofstein and VP Product Ruthie Amaru were with IBM; and Fareed Quaddaura was CTO with Amazon—Freightos appears to have a missing link in the chain that sticks out like a sore thumb.
The Freightos Group as advertised does not appear to have anyone familiar with what is often called the "human touch" of cargo.
Will The Freightos Solution Work?
In a word: certainly.
But will Freightos succeed and realize a lofty position within the market?
Maybe.
Firstly, putting "Forwarders/Carriers" in one pot, divided by nothing but a slash, is a question mark.
If there is anything IATA and FIATA would agree upon it is that they have different interests, and that is certainly true for NVOOCS as well as the big players in the maritime sector.
We can only wonder what happens when the traditional system of shipper talking to forwarder and forwarder talking to airline or ocean carrier—which eventually books and prepares shipment for transport—is replaced by Freightos.
It is reasonable to expect current stakeholders will naturally defend their interests and their business shares, so while transparency is something everyone claims to want, too much all at once may be more than stakeholders are prepared to handle in one fell swoop.
Also, again, because of the way business is currently done—with shippers dealing with the actual provider of the transport, such as the airline—going direct via Freightos can be viewed as a vertical action in a horizontal shipping world where, among other things, worldwide cargo markets, payments of cargoes shipped by forwarders, etc., are secured by means of an IATA wholly-owned subsidiary, CASS (Cargo Accounts and Settlement System).
If airlines or shipping lines have to factor in the risk of late or non-payment by shippers that would certainly drive up rates and make the services of forwarders largely superfluous.
Another issue is that the provision of transport services is usually integrated with customs clearance, issuance of certain paperwork (no matter whether in electronic or traditional form), and the securement, verification, and declaration of cargo contents. Most of these tasks cannot be carried out by shippers unless they are large multinationals with considerable cash to spend on retaining expertise, certifications, and technology.
In fact, the highly diverse interests from the stakeholder might prove Freightos' biggest hurdle. If they deliver what they claim—"frictionless trade"—then indicating a budget, certain service parameters, and transit time should be enough to get an offer for transportation. The more the SaaS learns, the better its software algorithms (predictions) will be. "Instantly Compare Freight Quotes, Forwarders and Modes" and "No hidden surcharges. Ever." are good promises.
The wonder is whether it will be feasible for Freightos to keep them.
So here are options as to how the Freightos business model might play out:
The first option is that Freightos fails to balance the diverse interests of the stakeholders they serve. In this case, Freightos becomes a niche provider, albeit an important one. But with Amazon embarking on securing a dedicated air transport fleet and retailers integrating with supply chain providers, in this scenario Freightos is outflanked and not dominant.
Another option would be hammering a square peg into a round hole: Bringing interest groups such as FIATA, IATA, IMO, and ESC (European Shipper's Council) aboard. This way the interests of stakeholders are balanced against one another, creating a true win-win situation for everyone while simultaneously avoiding the hammer of cartel activity fines and the always eager swarm of hovering lawyers ready to swoop down on everybody at the behest of regulators.
Your move.
Rasmey Kampuchea