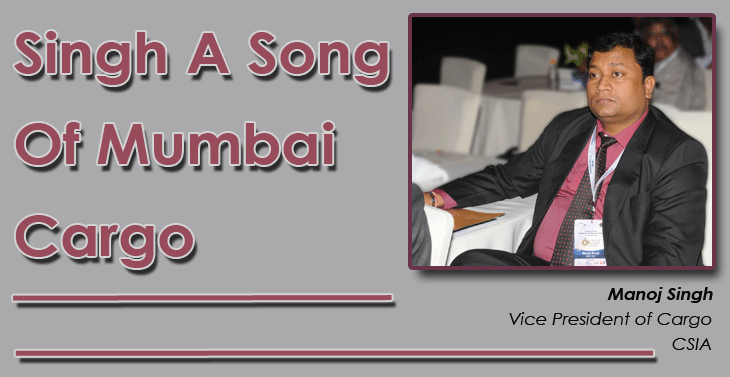 India is ready for the world: that is the message Mumbai International Airport's cargo section sent out when it recently opened the doors of a domestic, common user cargo terminal.
Constrained for lack of space, the new terminal on the Western Express Highway is a welcome addition. A short distance away from the airport, it boasts an area of 60,000 sq ft and has the capacity to handle 300,000 metric tons cargo annually.
Domestic India cargo has been witnessing robust growth.
According to Manoj Singh, Vice President of Cargo at CSIA, domestic volumes have seen 15 percent growth year-on-year in FY 2014–15.
"In the current financial year (April 1–March 31), the volumes continue to go up," the manager notes.
"Despite the competition from road and rail transport, air freight tonnages have been going up largely due to e-commerce which, incidentally, comprises around 80 percent of the domestic cargo business of the airport.
"CSIA and Singh are hoping that the new terminal will help boost domestic cargo business by around 8 percent," he said.
Strength To Strength
"Our objective is to strengthen our airport in all aspects.
"In this endeavor we aim to be first in the country for any new initiative or innovation.
"Also, space has been a major challenge for Mumbai airport, but we have surmounted this disadvantage through process efficiency and strategic planning," Mr. Singh said.
Detailing the domestic terminal, Manoj Singh notes that GVK Mumbai International Airport (MIAL), through its concessionaire Concor Air Limited, has set up the state-of-the-art terminal including truck docks with dock levelers, a dedicated cargo management system, and special handling facilities for perishable, dangerous, and vulnerable goods.
The facility includes a comprehensive security infrastructure that included round the clock surveillance.
Squatters Flexes Innovation
The paucity of land at the airport (anyone landing or taking off from Mumbai can see the widespread encroachment by squatters) forced the designers to go for an elevated cargo terminal building: domestic cargo flying to the airport is handled from the basement while outbound cargo is managed from the upper level.
While most metro airports have lately focused on domestic cargo and have enhanced infrastructure and operations, Mumbai's move comes on the heels of e-commerce giants in India announcing plans for India.
The Plan
A study by ASSOCHAM (Associated Chambers of Commerce of India) put the size of the e-commerce industry in the country at more than $38 billion by 2016: a whopping 67 percent jump over 2015.
The domestic e-commerce market is perceived to be the fastest growing in the world.
Morgan Stanley estimates the market will bulge to $119 billion by 2020.
Amazon, Of Course
The first off the mark was Amazon. Speaking at the U.S.–India Business Council Leadership Summit in Washington DC, where Indian Prime Minister Narendra Modi met U.S. business leaders, Amazon chief Jeff Bezos said that his company had decided to put $3 billion more into its Indian e-commerce site.
A press release from the U.S.–India Business Council quoted Bezos, saying that Amazon "has already created some 45,000 jobs in India and continues to see huge potential in the Indian economy."
Homegrown e-commerce site Flipkart, for example, has received $3.15 billion from investors while Snapdeal has seen $1.54 billion coming in from Alibaba, SoftBank, and eBay.
In fact, a couple of months ago Morgan Stanley reported Amazon was No. 3 with only 12 percent of the gross merchandise volume (GMV), behind Flipkart (45 percent) and Snapdeal (26 percent).
While the three players have been investing huge sums to boost their respective logistics infrastructure, all of them use domestic passenger carriers to move consignments.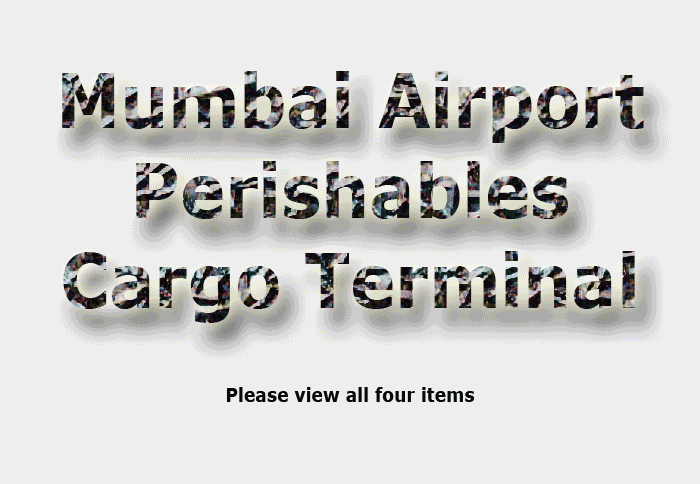 Planning Reality Check
There are only two dedicated cargo carriers: Blue Dart and Quikjet.
The new domestic terminal is just a part of Mumbai airport's master plan for cargo. Mr. Singh notes that as 2016 progresses, the work schedule will be "in line with our planning."
"The master plan encompasses completed projects, including the Export Perishable Terminal, the Import Cold Zone, the Export Unitization Terminal, upcoming projects like the Export Heavy and Bonded Cargo Terminal as well as future projects like the expansion of the Export Perishable Terminal," Mr. Singh concluded.
Tirthankar Ghosh