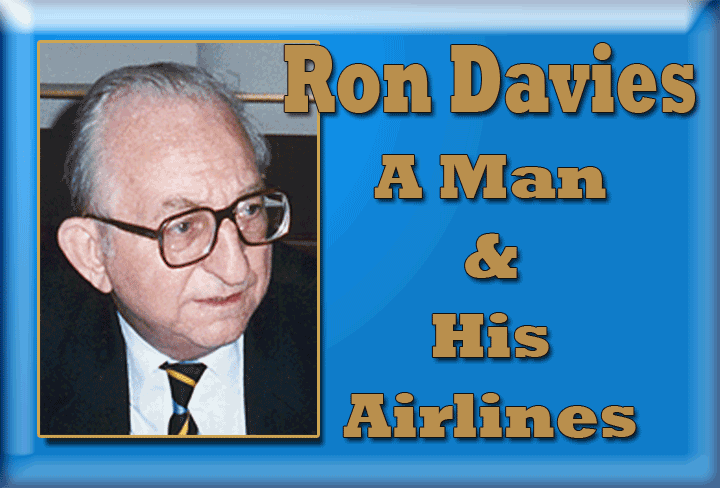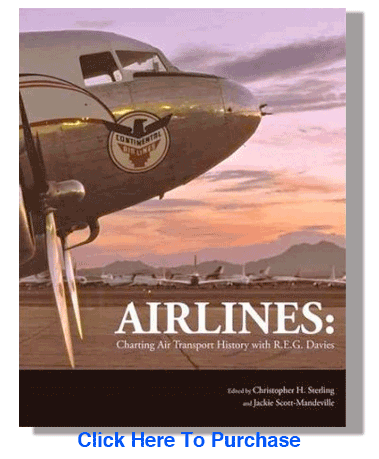 It is hard to think of aviation history and not include the man who singlehandedly created the greatest and most prolific stream of aviation-related books, recording not only the history of several of the world's airlines but also the entire detailed story of commercial aviation itself.
To say that aviation history really starts and stops with R.E.G. Davies is no overstatement.

But I so loved this guy and could sit and talk to him for hours. He devotedly cared for over 400 different books— books he treasured and read and reread in his home in Virginia before cataloging and carefully packing each one for me when he retired and departed the U.S. for the UK.
So the following article about Ron (as we called him) has put me at arm's length for the moment.
The "Why REG Davies Matters" piece, written by Christopher H. Sterling and Ron's daughter, Jackie Scott Mandeville, who have also collaborated to create a beautiful homage to the great aviation historian, allows an in-depth look at exactly what made Ron Davies the greatest aviation historian and essayist in the history of the world.

Foundation For An Aviation Library

The new book by Sterling & Mandeville titled Airlines: Charting Air Transport History with R.E.G. Davies may sound a bit like a travelogue, but the content just jumps off the pages. The authors trace a man and his airlines, covering so much of Ron Davies written work and several unpublished manuscripts.
This is no vanity piece either. No acres of "inside stuff" with narrow appeal.
It is a glorious document and a road map into the mind of the great Davies.
In point of fact, if you have an aviation library or are starting one, this single edition can be the foundation for your entire collection, pointing the way and connecting the dots of air transport history by the master of that form.

Essays For All Seasons

Especially wonderful are the essays that Ron wrote of things close to his heart, including 'There Will Never Be Another Pan Am." Also his personal account of his days working for the great Sir Peter Masefield after the Second World War in the UK Ministry of Civil Aviation in the chapter "Lives That Dreams Are Made of."
Davies moved from government work, where he set up what has to be the first ever Market Research Department in commercial aviation for the U.K., to de Havilland Aircraft in 1959, to functioning as the key component of Douglas Aircraft in Long Beach, California, in 1968.
When Ron was invited in 1981 to sit in the first Lindbergh Chair of Aviation History at the National Air and Space Museum (NASM ) in Washington, D.C., it marked a slam dunk for recorded aviation history.

Chronicled History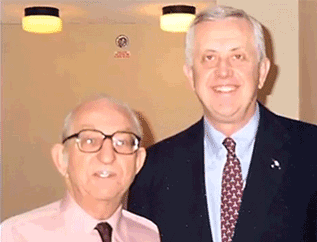 Ron Davies was given the time and resources to create the greatest record of commercial aviation, including the aforementioned books on aviation and air transport history—more than 25 in all—alongside hundreds of published essays and studies.
The output of Ron Davies began simply enough with a lovely effort titled A History of the World Airlines published in 1964 while Ron was still in the U.K. He said of that stellar work, simply:
"I decided there ought to be books describing commercial aviation achievements, not just about airplanes killing people, but there were none."
Perhaps my personal favorite aspect of his work is the completely distinct and unique chapter of Davies graphics that Ron would create in his books.
In fact, until we met and he moved into more airplane, people, and airport graphics—partnering with Mike Machat in the epoch airline series that included American, Delta, Lufthansa, United, and a dozen more—Ron would often tell a story and draw a chart about the topic.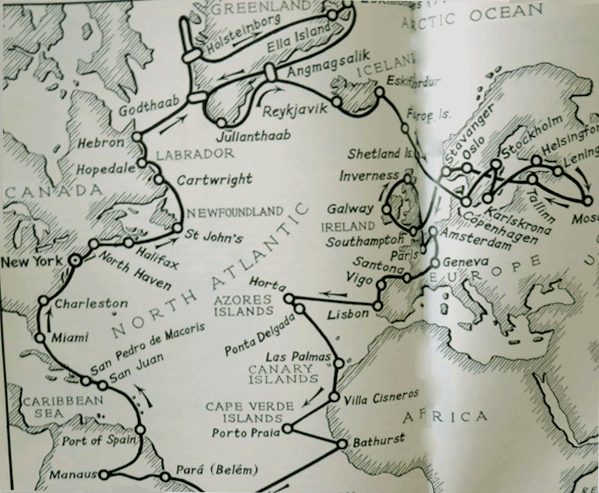 His drawings were unique and I often thought should be framed.
Here is a drawing Ron created for us in 1987 when were tracking the 60th anniversary of Charles Lindbergh's post-1927 Trans Atlantic flight activities, as the aviator travelled around the world in his famed Lockheed Sirius during the "Jelling Expedition" between July 9 and December 8, 1933.
That flight surveyed the North Atlantic, examined weather conditions, and even opened up talks for landing rights.
You can write a thousand words (and Ron surely did) but this one hand drawn picture tells the story at a glance of how key elements of the world's airline systems were born.

Trails To Rails

Perhaps even more interesting was Ron's view of railroads in 2011 that he discussed on video here and thankfully included by Sterling and Mandeville.
After a lifetime of doing battle between the airlines and railroads for the soul of travel—a battle that found the airlines victorious more than 60 years ago—the greatest aviation historian of all time took a last look at transport on Page 250 by looking forward at rail versus air. The view is absolutely fascinating, informative, and first-rate Ron Davies.
Ron always had the original thoughts; the rest of us were just messengers.
At the very end, after Ron retired from NASM but before he returned to the U.K., we were drinking lagers and talking with Ron & Chris Sterling at Ron's place in Mclean, Virginia. On a whim I took out my camera and recorded the videos that you see here.
Ron had not lost a beat.
Shortly after arriving home, on July 30, 2011, at 90 years of age, Ron unexpectedly died.
I often think about my friend and am glad this final volume, Airlines, was created. For generations new and old, it opens the door to the great work and legacy of a man who blazed a trail in recording commercial aviation history.
Geoffrey