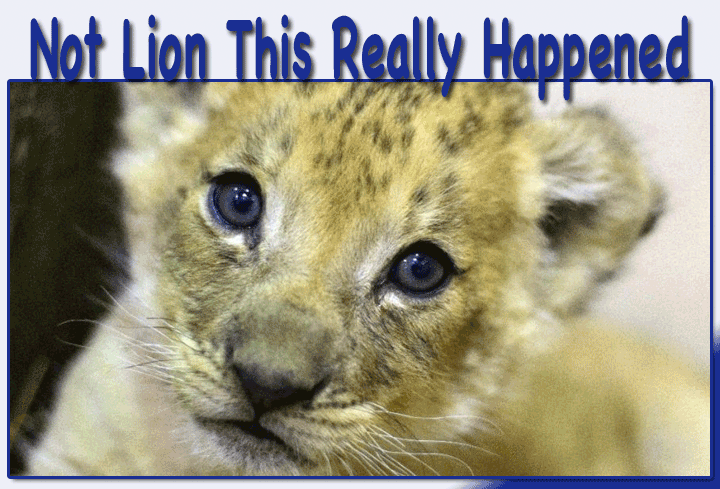 Can I sit in the jump seat?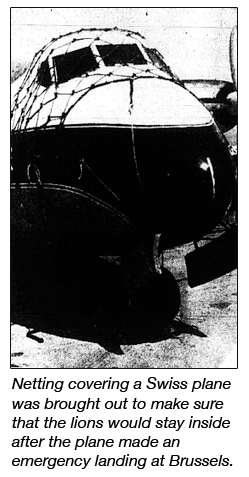 Dateline Brussels . . . Armed with only a hatchet, on July 16 a copilot of a chartered plane fought three angry lions midair while the pilot steered the aircraft to an emergency landing.
When the plane landed, the terrified pilots smashed the cockpit window with the hatchet and jumped to the ground, leaving the lions snarling behind them.
The lions, one of them a cub, were on their way from West Germany to London.
They broke out of their cage while the Swiss-chartered cargo plane was over Belgium.
Pilot Paul Wuhrman, 36, said: ''We were at 14,000 feet above St. Nicholas (Belgium) when I turned around and saw the heads of two lions peering through the curtain between the cockpit and the fuselage.
"A third was licking my boot.
"Obviously they had broken out of their cages.''
When he saw the lions' muzzles behind his back, the pilot yelled into the emergency radio frequency:
''Brussels, Brussels, can I make an emergency landing, I have three lions in my cockpit.''
Thinking it was a joke, the Brussels operator replied:
''Just stick them into your gasoline tank.''
New York Herald Tribune, European Edition, July 17, 1966.