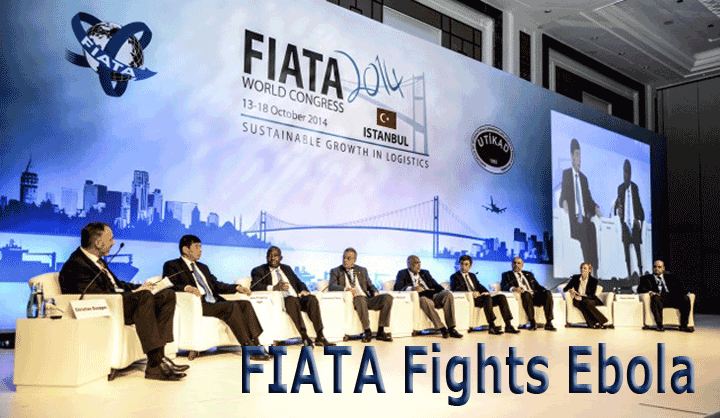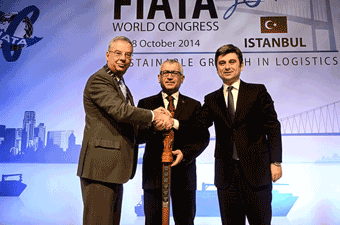 Above—a session at FIATA 2014. Picture Right—at the official opening ceremony Turget Erkeskin, (right) President Utikad (Association of International Forwarding and Logistics Service Providers in Turkey) greets FIATA President Francesco Parisi (left).
FIATA President Francesco Parisi puts it this way:
"This remarkable and spontaneous concern and contribution just goes to highlight what quality the FIATA Membership has and what can be accomplished when we enthusiastically combine our strengths and generosity into the action of one determined body with good intentions."
At their annual shindig at Istanbul last week, FIATA raised $110,000USD to help fight the Ebola outbreak and pledged its worldwide resources at the service of the various international bodies taking action against the epidemic.
Maybe it was the venue in beautiful Istanbul, a locale with an undeniably big heart, but we think everyone in transportation can learn from FIATA's grand gesture.
The amazing, on-the–spot fundraising demonstrates freight forwarders' deep concern and willingness to drop all pretense and move to stem this terrible disease.
Monies are earmarked for Red Cross/Red Crescent and Medecines Sans Frontieres in equal portions.
Bravo, FIATA!