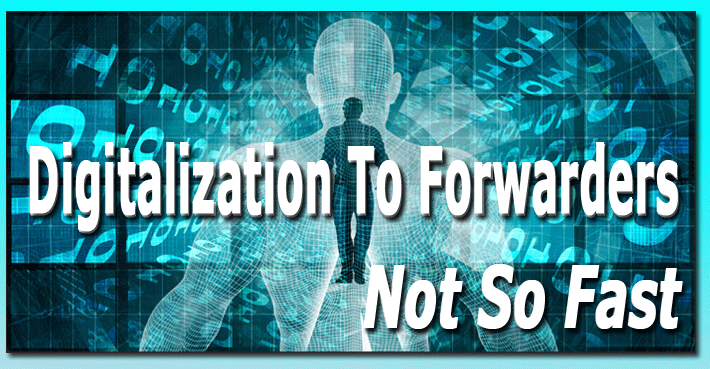 Last week Messe München, the folks that bring you Air Cargo Europe every other year, once again organized Logitrans International Transport Logistics Exhibition in Istanbul in conjunction with EKO Fair Limited, Munich.
Traditional air freight forwarders are being challenged by new 'digital' market entrants across their service portfolios.
The start-ups come in many guises. Some market themselves as cloud-based e-forwarders, brokers, or online sales platforms.
Others manage rates and data, sell information, and/or offer predictive logistics services.
But what sort of threat do they really pose to incumbent forwarders?
What the new entrants usually have in common is a firm belief they can reduce costs and improve efficiency for customers when compared to traditional forwarders, who they often characterize as 'analog' and paper heavy.
For example, the CEO of one new entrant told your correspondent that "some forwarders are still using fax machines" and even the biggest "are stuck with expensive legacy IT systems."

Soft Underbelly

Certainly, the forwarding industry still has a lot of modernizing to do, and this is the opening new entrants are looking to exploit.
In 2016, for example, more than 50 percent of the global air trade was still reliant on paper-based processes.
And, according to one shipping analyst, about half of all bookings for container shipments continue to be made manually.

Certainty or Hubris?

Indeed, the shipping analyst also told FlyingTypers that "up to a third of shipping invoices are reported to contain errors, despite the introduction of e-commerce capabilities by shipping lines more than 15 years ago."

A Closer Look

But so far at least, both the air freight industry and ocean container shipping have proven remarkably difficult markets to master for digital start-ups, which in many cases are backed by millions from venture capitalists.

Cathy Counters

Cathy Roberson, founder and head analyst at U.S.-based Logistics Trends & Insights, said the industry was moving in one direction on digitalization, but how much of the market new entrants would be able to secure was, as yet, unclear.
"According to our Evolving Freight Forwarding Market survey, 92 percent of survey respondents believed that digitization will add value for freight forwarders," she told FlyingTypers.
"Digital forwarding companies are promoted as providing a more proficient means of obtaining cargo.
"However, there are limits to many of these solutions such as fewer trade lanes offered and a lack of true cost savings."

Same Old Same Old

"Many similarities exist among the digital forwarding companies. "However, there are some impressive service offerings from some, such as FreightHub's transparent invoicing. Customers receive a breakdown of all costs—rate, applicable surcharges and fees, and FreightHub's cut," Cathy said.
"Flexport is another that offers transparent invoicing as well as collaboration among supply chain partners and much more.
"Flexport is now moving into physical asset ownership by leasing warehouse space for customers.
"In my opinion," Cathy said, "Flexport is a truly transformational forwarding company that has the ability to change the forwarding market as we know it."

Not Taking It Lying Down

However, as Roberson noted, traditional forwarders are kicking back at the upstarts, not least by investing in technology with the goal to digitize services such as rate comparisons, booking, and tracking.

KN + NextGen

"For example, Kuehne + Nagel recently launched its 'KN+NextGen' strategy, which the Switzerland-based forwarder believes will lead the industry's transformation by digitalizing commodity shipments, training e-forwarders, and exploiting value chains.
"This incorporates innovations such as 'eTouch,' a technology platform K+N claims will provide online quotes, invoicing, and track and trace options for high-volume shipments, exactly the type of cargo that most new entrants are initially targeting.
"K+N has also been working with the Alibaba Group to offer global air freight and LCL solutions to the company's e-commerce customers. "This includes instant quotations and the booking of pickup and destination delivery services for air freight consignments via Kuehne + Nagel's digital solution KN FreightNet on Alibaba.com."

Panalpina Rolls Out Change

Elsewhere, Panalpina will significantly increase its profitability as of the end of next year thanks to the continued rollout of a new, "state-of-the-art" operational IT platform.
Earlier this year, the platform was successfully implemented in Germany, and the rollout in the U.S. has begun with China now next in line for 2018.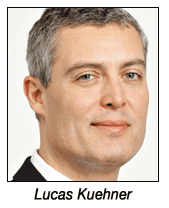 Once the U.S. and China are up and running, the Switzerland-based forwarder expects some 60 percent of all its forwarding transactions to be handled on the new system.
Lucas Kuehner, Panalpina's global head of Air Freight, told FlyingTypers that a new customer portal, which—in a first phase—will provide instant quotations for ad hoc air freight due to automated rate calculations, will also help fend off new digital challenges when it is launched in 2018.
The system will include door-to-door transactions, global coverage, and 24/7 accessibility.
Rates can be viewed and freight booked instantaneously with a few mouse-clicks and without the need to pick up a phone or write an email.
"We're months away from this," he said.
"Online access for customers so they can get a quote and book online is something we're working on with a lot of energy at Panalpina."
"Rate volatility," Lucas Kuehner said, "is here to stay in the industry, so with online services you need to respond very quickly.
"This is what customers want—access to space and door-to-door rates in real-time.
"Our automated platform allows us to respond very quickly to customer inquiries by providing competitive rates as well as cargo capacity either through our Charter Network or best-in-class partner carriers.
"This requires a new channel for us, but it won't make existing channels obsolete because it will take time for customer behavior to change."
Trending Along Together
Asked if new entrants had given the development of these new services a push, he responded: "Yes, I think it's all about execution and people in this industry know that. But it's a trend and we want to go that way, and so do customers."
But, he added, air freight forwarding is not just about rates; successful fulfillment of contracts remains critical to meeting the needs of customers.
"There's a lot behind forwarding in terms of execution and contracts—all the parties need to be in line. Customers are also more demanding nowadays in terms of getting added value for their supply chains and businesses. It's about the entire customer experience. That's the challenge for new players."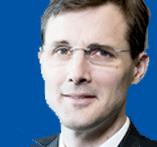 Tobias Meyer, (right) COO of DHL Global Forwarding, admitted digitization was affecting freight forwarding and logistics as it was every other industry, but he said DHL saw it as an opportunity and has already migrated most trade documents to electronic formats, many of which can be accessed online by customers. The company has also, amongst other initiatives, created a selling rate database that now covers Air Freight, as well as ocean freight FCL and LCL, and offers global coverage.
"This was a major effort—we are operating out of more than 650 sites globally and wanted to maintain a global approach," he said. "Particularly for consignee-controlled business, this removes the need for the destination point to inquire with the place of origin on rates before issuing a quotation, at least for most cargo types. The selling rate database enables us to issue quotations faster and also provide self-service functionality online."
According to Meyer, digitalization opens new opportunities to rethink processes, solve customers' problems better, and provide added value for our customers.
"In a digital world customers expect better shipment visibility, which we have improved significantly over the last year, and easier, more efficient ways to interact," he explained. "Overall the digitalization of logistics—from small process improvements to new business models—is an exciting journey and we have many great people working on related topics. Many digital natives find it much easier to work for us than they thought before they joined."
He insisted shipment visibility was critical for customers, as it delivers "great added value to our customers."
DHL has a range of new digital features aimed at the air freight market due to be launched next year, and already offers online quotation and booking functionality live for Air Freight in 20 countries, with plans to expand this to more geographies and more services in the future.
"So we are moving to make freight forwarding services easier to use and provide better shipment visibility, which is a key customer demand across segments," he added.
The key message from the world's leading forwarders? The new entrants will clearly not have it all their own way.
And, as Roberson noted, incumbents have one huge advantage over the start-ups: "As noted by our survey, the one thing customers value most from a forwarder is their trade expertise. Traditional forwarders still have an edge on this value point, with many taking a consulting role to advise customers the best trade routes and best ports and/or airports as well as modes of transportation."
SkyKing