Qatar Cargo Doggone Great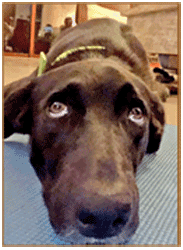 Qatar Airways Cargo goes thrice weekly Monday, Tuesday, Thursday with B777-300 passenger freighters to Harstad-Narvik Airport (EVE) located up north in Norway starting next week on December 14.
Seafood and Salmon are on the consignment menu for exports, plus 50 additional tons are available for uplift every week for imports from Qatar Cargo's global network into Harstad-Narvik Airport.
"Doggone, great move," said Charlie approvingly (pictured above).
"Our state-of-the-art Climate Control Center delivers dedicated storage areas for perishables transiting the hub while the use of reefer trucks ensures a seamless cool chain for all perishable shipments," declared Charlie's best friend, and Qatar Airways Chief Officer Cargo, Guillaume Halleux.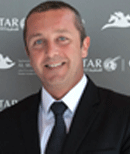 "In cooperation with NordicGSA, our dedicated GSA for Norway, we are pleased to introduce cargo capacity and support Northern Norway's seafood and salmon exporters who will benefit from direct connection to African, Asian and Middle East markets via Doha," Guillaume noted.
"No ruff edges either," Charlie assured.