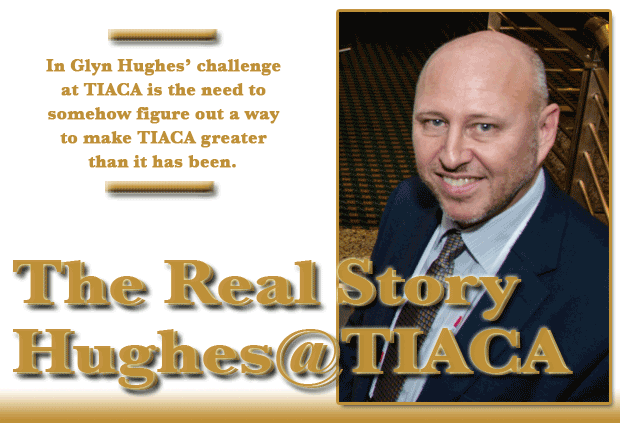 The International Air Cargo Association (TIACA), an organization that has been searching for a savior to lead it out of a long slow decline may have reached the promised land, as Glyn Hughes retiring IATA Head of Cargo picks up the sword, assuming day to day responsibility for the Florida-based industry group on February 1, 2021.
The posting could not be more important for organized air cargo.
TIACA's very future rests on Glyn Hughes' success in rallying this 30-year plus organization.
The question is, with the airline business stalled and people racing around trying to save their failing companies, will Hughes be able to bring along enough people to put their money where its needed and support the TIACA proposition.
In America the political campaign featured the slogan for President Trump, "Make America Great Again".
In Glyn Hughes' challenge at TIACA is the need to somehow figure out a way to make TIACA greater than it has been.
Add transformation to the challenge of shut down business spending tied to COVID-19 as this all cargo pro gets into the weeds of bringing TIACA through its greatest challenge.

The Rest of The Story

Hughes had barely said goodbye to IATA and in fact will not officially depart the IATA trade group until the end of January 2021.
At that point (we presume) after taking a long deep breath, Mr. Hughes will say hello to maybe the major challenge of his professional career as Director General at TIACA.
Unsure if Glyn plans to relocate to Florida, but reportedly with some comfy digs in Switzerland, and what should be a well-deserved parachute package from IATA where he served nobly for decades, one might imagine either a commute or in this COVID-19 world lots of ZOOM calls from Glyn somewhere situate to the Alps, at least in the beginning.

More Power to Him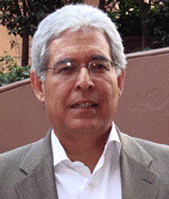 Landing Hughes is the bright light, everyone who favors TIACA has been looking for to lead the way.
Not since Daniel Fernandez, (right) it can be said, has TIACA corralled an individual with the potential to make major impact on the future fortunes of the organization. Whether Hughes can turn around the somewhat moribund TIACA, that appeared rather rudderless and in a spiral prior to COVID-19, is another matter.
In an era where everybody is cutting and moving toward the unthinkable—a second shutdown as the pandemic spikes again almost everywhere, TIACA may need some kind of divine intervention just to survive.
So, we equally are hoping that Glyn has the contract allowing some years and time to get the job done.
We sure hope Hughes can work some magic.

Long Promised Road

Looking back as part of the start-up of TIACA thirty years ago, we recall attending TIACA's first Board Meeting (1990) as the only paid-up member from the press.
That meeting in London at the Naval & Military Club (known informally as The In & Out because signs in each driveway directed traffic in and out of the place) was memorable on many levels.
We have always favored the great potential for good always seemingly within reach of TIACA, but seldom realized.
In attendance at that first meeting among others was Richard Jackson from Seaboard World Airways, Chris Foyle, Brown Wilder and TIACA's first Secretary General, the late Garth Davies.


Beating Retreat Lifted Spirits

On our first evening there, Chris Foyle arranged to have the Queens Guard drop by and they assembled in the Court Yard at dusk as we gathered, cocktails in hand, up on the balcony.
Below us resplendent in full regalia the assemblage performed Beating Retreat (changing of the guard).
Across many decades I recall how hopeful, uplifting and thrilling our meetings were after that first evening.
I also recall the vintage spirits, a full library of Vanity Fair Magazines from 70 years prior and late in the evening some difficulty engaging my room door with the skeleton key, the In & Out provided.
Come to think of it that was the last time I locked or unlocked any door in that manner.
What fond memories!

Another In & Out

We have always believed and still do that TIACA is the only truly neutral ground in air cargo.
For what it's worth we also were "In & Out" of TIACA membership for one major reason.
We joined, but then decided our publication Air Cargo News could best serve TIACA as a non-member.
That happened after almost every other publication in the world joined TIACA and spent USD $10,000 to achieve the status of Trustee.
We determined that we would better serve the industry and TIACA as disinterested observers.
When you think about it, our decision taken over four decades ago, to be fair and balanced reporters, in today's world where "fake news" is a common phrase, was the right thing to do.
It has not always been easy but our hearts and our best wishes and hopes for the future is that TIACA not only survives, but also thrives.
Good Luck Glyn!
Geoffrey