2020 is a year of big challenges.
As we talk to air cargo industry people, here comes a thoughtful and at times humorous perspective of life today.
Need Time On Our Side
What clearly has become small—for the time being—is our circle of friends and business colleagues with whom we can gather in person!
Also the universe of things we otherwise would enjoy—restaurants, theater, concerts, etc.
And, if a political comment is allowed, our concerns about a leader of the U.S. who will blow up the world, or at least its environment (still far from a small concern until January 20, 2021).
Robert J. Aaronson

Editors Note: An, all-time great with a stellar 40-year track record, (RJA) "Bob" Aaronson gave birth to advanced thinking in airports as Aviation Director of Port Authority & New York & Jersey where he directed the rebirth of Newark Airport and set the course for preservation and restoration of both Building One, the fabled 1934 Administration Building, home of the world's first air traffic control center at Newark (EWR), and also the 1939 Marine Air Terminal with its giant art-deco mural "Flight" at LaGuardia Airport (LGA).
Until late 2019 Bob served as non executive chairman of Propeller Airports LLC—the developer/operator of the successful Paine Field Terminal in Georgia. Bob's distinguished career includes serving at Associate Administrator for Airports at the FAA, responsible for nationwide standards, safety and development for all U.S. airports. Before joining the FAA, Aaronson was president and CEO of the Air Transport Association of America (ATA). Bob has also served as President of Airports Council of Americas (ACI) and as Director General of Airports Council International and as president of The Wings Club in New York. He was also responsible in the Americas for Lufthansa Consulting.

Nowhere To Go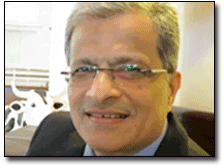 The whole world has become a smaller place to live in with everyone confined to their space, be it at home or office and virtually nowhere else to go.
The internet had already shrunk the world and now COVID; online shopping, online Banking, online virtual meetings, so much so even online court hearings on legal matters and so on.
The following too has been a reality at least for some of us as direct effect of diminishing business:

• Office spaces "will" or have already become smaller, as the work from home concept is perhaps here to stay in many facets of our business.
• Staff requirements too have become smaller as many of us have realized that we were in fact over staffed – when the going is good we employ people but the reverse is generally always ignored/overlooked – but not this time; Companies have downsized considerably during these difficult times
• Resultantly, salaries too have become smaller
• Our very own needs have become smaller, as in many parts of the World (at least mine) there is nowhere to go
• Last but not the least and most importantly "cargo space" has become "small" as capacities had been pulled out virtually overnight from the market place!
Keshav Tanna
CEO, Links Cargo Agencies Pvt. Ltd., Member FIATA Board
Mumbai India.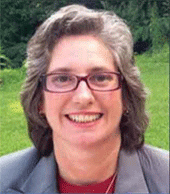 Feelings

Very simply – our hearts!
Stay Strong – Stay Safe!
Donna M. Mullins,
Mullins International Solutions
Ellenwood, GA 30294 USA

Confidence!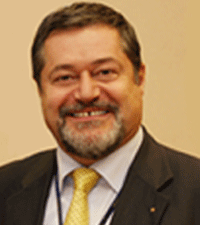 In 2020 the one thing that surely got small, or much smaller, as the case may be, is Confidence. When I say confidence, I take a rather extensive viewpoint: confidence in politics is now at its lowest, at least in my country; confidence in the usefulness of social media has dropped to the lowest I can remember; even confidence in science is not as strong as it used to be years ago. Let me say that confidence in the future is not doing well in general.
For somebody born just after WW II when countries were trying to resurrect from disaster, confidence in the future was the greatest gift to our generation.
My view is that confidence is the first thing we need to reconstruct now, and we must do so quickly.
I also have a recipe for restoring confidence I can tell you.
One of the fastest ways to do it is to stop lying.
Lies are the enemies of confidence; the truth, however tough, is the only one thing that in the long run will restore confidence.
We should start right now and desert each and every liar in our lives.
Marco Sorgetti
Director General, FIATA (retired)
Turin, Italy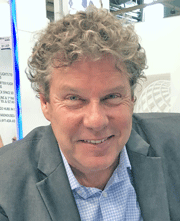 Ten Thousand Cargo Flights by January?

The content of my wine

cellar



And smaller has become our social world.

Jan Krems
President, United Cargo
Chicago, USA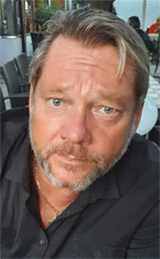 Eyes On The Prize
What became small?
I can tell you what got big.
We are protecting the jobs for our global ATC team members.
Also are bending every effort to help our airline partners to survive. ATC is going the extra mile to get the last cent to increase their revenues.
We are a vital part of a logistic chain and as a stakeholder we organize charters and other means to deliver desperately needed PPE`s during the COVID- 19 crisis.
ATC is able to shift our whole organization in a safe home office environment while still ensuring an undisrupted high level of services to our customers.
What became very big is the concern we had and have for our friends, business partners and relatives.
And it gladdens our hearts each time we become aware that our partners and friends and everyone in the ATC circle have managed to sidestep this dreaded pandemic, managing to stay healthy and safe.
When you watch out for the small things including human kindness, the bigger events in business and life will prosper and come through.
Ingo Zimmer
Chief Executive Officer, ATC Aviation
Frankfurt, Germany

Set Reset with Antonella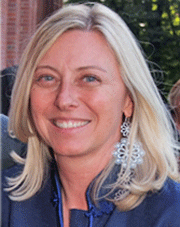 If you asked me a month ago, most probably I'd have found a few things that became small in 2020, at least from a working point of view.
But now with this new lockdown of almost the whole of Europe, here in Italy it is extremely difficult to find small, especially when effort is in maximum overdrive, despite the pressure and challenges.
If small comes to my mind it is connected with personal feelings, basically: I found out that working from home is not that impossible, that life can be fun even without travelling around.
I finally grabbed the opportunity to share more information than before and, of course, treasure people and relationships more than ever.
I (and we all) had a life pre-Covid 19 and will have one after (not really after yet unfortunately).
Thinking it over I have to admit I was wrong a few lines up writing that it is difficult finding challenges that became small.
In reality this pandemic changed the way I see things: thus, one could say any challenge now is small, because I've learnt to have different priorities in my life.
Stay safe!
Anto
Antonella Straulino
Foreign Affairs Manager, FEDESPEDI and FIATA Vice President
Genoa, Italy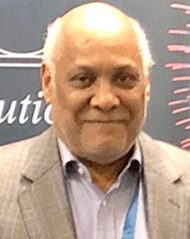 Invented Sea Air In Dubai

The challenges remain humongous- to your question what has shrunk? One answer is not adequate - here we go:
1. Aviation fuel is at 10% consumption!
2. Individual's take home has shrunk - some are striving on fumes!
3. Tragically - there are families that have lost so many members!
Issa Baluch
2017/20 Member of the Dean's Council, Harvard Kennedy School
Dubai, UAE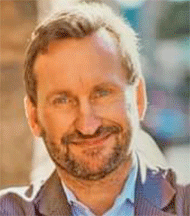 Becoming Small?

Unfortunately our blue planet.
Polar ice is melting faster than ever, fires in the Amazon, in Australia or Asia destroying millions of acres of forests, countless animals on the verge of extinction, this year again about 12 million tons of plastic will be flushed into the oceans.
We urgently need to refocus on saving the planet.
Nils Haupt
Head of Corporate Communications, Hapag Lloyd
Hamburg, Germany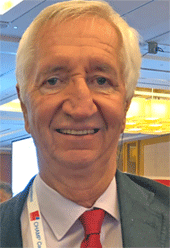 Big Easy Of Small

What has become small . . . Well, my perception is that it is a great deal easier to make contact with people because they are not busily flying here, there and everywhere.
It might sound strange for a person who has made his career in the aviation industry to perhaps appear critical of people's incessant travel habits.
Certainly an upside of the recent almost complete collapse in travel has made people so much more available!
Bob Rogers
Vice President and Treasurer, ULD CARE
Hong Kong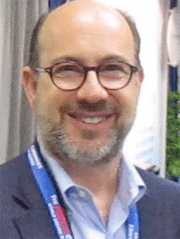 No Small Achievement

At the Airforwarders Association, no issue has become small, but priorities have certainly shifted. These shifts vary significantly from forwarder to forwarder. For example, those involved in trade shows and live event transportation continue to see an absence of activity and volumes in those areas.On the other hand, forwarders with a strong presence in the medical and pharmaceutical industries are scrambling to find the available capacity to meet demand.
I continue to be impressed with the creativity and innovation within the forwarding industry responding to the pandemic. For instance, one of our members now offers protective desk partitions to customers to help recapture lost shipping revenue. And of course, we cannot forget our airline partners, amid the loss of passengers, helping forwarders by offering flights with boxes strapped to seats of their planes.,
Our members also continue to balance staff remote working opportunities with the need to be at their facilities. Remember, someone still needs actually to move the boxes!
Forwarders see the reward of significant technology investments that now enable many to work effectively away from the office while satisfying complex customer demands. The greater reliance on technology continues to evolve which is no small achievement for forwarders.
Brandon Fried
President, Airforwarders Association
Washington, D.C., USA
Geoffrey