Amazon is cooking up a deal with the New York New Jersey Port Authority that, if enacted, could end up turning over 23 acres or the heart of Newark International Airport Air Cargo handling space via Buildings 339 and 340 to one company, Amazon, leaving almost every other cargo operator at the airport including 22 airlines, whistling in the wind.

Is it a Film or a Dream? No, it's a Maze, Going on and on.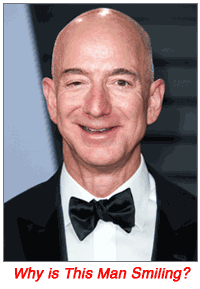 If Robert Fischer were Jeff Bezos's son perhaps their plane could be flying now into EWR, rather than LAX, and one could wonder which level of dream within a dream would safeguard continuing diversity in Newark's air cargo business. This is not Inception's 2010, but 2021's differing routes in multiplicity and singularity, emerging with clarity in the tale that the New York New Jersey Port Authority recounts in its recently published Press Release.
On August 5, 2021 PR 79-2021 defines their "response to air cargo growth" as "aggressive" and it hurries to explain that "no Port Authority capital funding will be required in support of this transaction", which we could define as a truism. How could the Authority be ever required to part with money to lease a moneymaker to a private enterprise planning to extract billions of dollars from it in the next twenty years?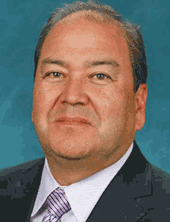 If you continue reading, your amazement grows. "Newark Liberty is a critical driver of the regional economy," said Port Authority Chairman Kevin O'Toole.
"This single partnership has the potential to grow the airport's workforce by almost 5 percent…"
There is a triumphant touch in explaining that the local growth will be 'nearly' 5% without comparing it to the rest of the country's, and/or the rest of the world's, which are both expected to be greater, or inflation, also expected to similarly grow.
So what are we talking about?

The Power of Coveting Thy Neighbour's House

Doing the math tells you more about this dream deal: reading the same PR, the entirety is worth USD$307 million, USD$150 million upfront and USD$157 million payable in 20 years, i.e. $5.1 per sqft a month. If not lured by the upfront cash, would you want to part with 23 acres of developed space in the NYC area for $2.6 per sqft a month for the next twenty years? What if inflation (now about 5%) gains speed?
In the pursuit of its private interests, Amazon is trying to make a deal with the New York New Jersey Port Authority that belies belief.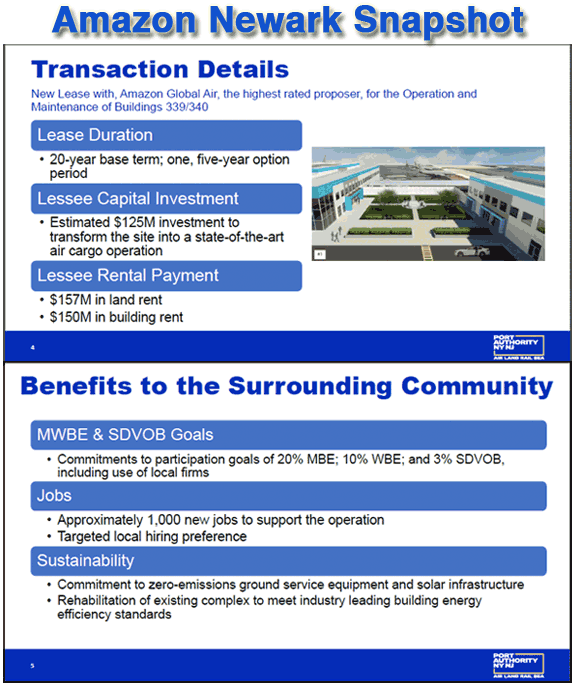 Toast to the Deal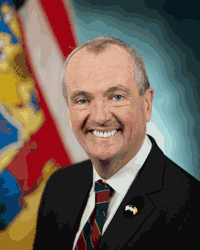 Let us go back to the PR for a second. "This investment in Newark Liberty International Airport will create 1,000 jobs and provide significant opportunities for minority- and women-owned business enterprises," said Governor Phil Murphy. However, the Authority affirms that "local air cargo remains an essential link in the global supply chain and a critical driver of New York-New Jersey economic growth. Overall, air cargo supports 22,000 jobs, USD$4 billion in sales and USD$1.5 billion in overall wages throughout the Newark region."
Was the regional economy in dire need of just one driver, rather than many? How many of the existing 22,000 jobs are already held by women and minorities, who will probably have to face the catch between losing their jobs in the different local operations or accept the conditions imposed by the few remaining employers? Which figure of the 22,000 jobs will be shelved by the consequences of this agreement? If this number exceeds 1,000, the Authority has then shot itself in the foot and caused a 20-year long damage to the Newark region's community by significantly curtailing the USD$1.5 billion wages, which are earned today.
Buildings 339 and 340 have been multi-tenant properties for twenty years and are home to Scandinavian Airline, EVA Air, Virgin Atlantic Cargo, American Airlines Cargo, Delta Cargo and a world-class cadre of handled international air carriers. Now with the looming Amazon deal, this multi-faceted operation is toast.

The Lease Leaves Winner and Losers

If the deal goes through, many fear The Port Authority of New York New Jersey will soon be handing out eviction notices with the caveat of "beat it or…" with a very short time to vacate those facilities. Then it will be a tough decision between additional costs or moving somewhere else, and the NYC area is no cheap place.
That's right—airlines, handling companies, forwarders, i.e. hundreds of air cargo employed staff, not to mention perhaps thousands of shippers that rely on air cargo via Newark for their daily business and personal needs, are in fear of being displaced on short notice, if PANYNJ is allowed to proceed without discussion.

Dream Deal Showing Everyone Else to the Door, with Nowhere to Go

Currently there are only three cargo facilities at EWR. Buildings 339 and 340 were operated by Aeroterm (the 20-year Aeroterm agreement just ended) and leased to 22 international carriers; building 344 is owned and operated by United and building 157 is owned by the Port Authority and leased to DHL, CBP, UPS and other entities (not enough space to relocate 22 carriers). If this plan moves ahead, United could be the only traditional airline capable of moving cargo at EWR.
After having weathered the COVID Pandemic with flying colors, whilst air freight continues to soar, you may think air cargo at Newark is safe instead of feeling the snake bite and the steel grip of the landlord coming down at this point, consequently shutting businesses down altogether. FlyingTypers learned from unverified sources that RFEI's and RFQ's on the properties were issued with no requirement to bid upon. However, the RFP was actually issued requiring an over USD$400 million commitment, (43 million over Amazon's offer for the entire site).
Get the drift here: "We have no place to go," was one comment. "We are offered some miniscule amount of handling space elsewhere on the field, which cannot accommodate our employees, let alone the volume of freight moving through this gateway," another operator underlined.
"The award of EWR cargo facility 339 and 340 to Amazon Air will disrupt international belly cargo for over 22 international carriers. Right now in terms of our future it is a very unhealthy situation," FT was told. "By awarding these facilities to Amazon, the Port Authority has taken 200,000 square feet of International belly cargo capacity at EWR down, and the livelihood of thousands potentially down to zero," was the last comment we heard.

Airlines Cannot Afford Cargo Loss

Amazon dominating air cargo at Newark is likely to cripple international airlines' ability to deliver badly needed, robust cargo capacity, vital to maintain passenger flights in today's environment.
What makes this deal seem so irrational is a story as old as air cargo itself. Local and regional small businesses depend on commerce like fish, fruits and vegetables along with personal effects that are being shipped via Newark. Local and regional pharmaceutical companies in this area also depend on the belly cargo capacity offered by the domestic and international carriers that serve here.
There is no commitment from Amazon's side to actually do anything to ensure continuity in these activities. Reading the 5 (five) PR's published by Amazon in their Newsfeed containing the word Newark in the last 30 days, we cannot find a line about this plan and its consequences.
Let us also not forget, first class and military mail moved by USPS at Newark will also be impacted. At EWR, FedEx, UPS and DHL already operate, so the diversity of smaller and bigger businesses is actually balanced and thriving, but cancelling several SME's to provide Amazon with a red carpet could be the final bell. Maybe 50 years ago there was much more room to grow at Newark and nobody paid much attention to the facility, today most of the buildable space looks to be taken, so competition for space is fiercer and the role of the Authority is actually to ensure the right mix of smaller and bigger interests through which our society has been growing since our Independence Day. This is what we celebrate on July 4th and we must not forget it just thirty days later.
"We were not given any notice that the deal with Amazon was closed prior to this press release," FlyingTypers was told. In reality the PR says that "the lease, which remains subject to final negotiation and is expected to take effect later this year…" makes you think the deal can only be slightly altered now, not cancelled.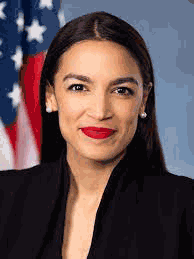 Of course the usual suspects, oblivious of any consequences and perhaps without analyzing the stark figures contained in the PR itself, are out in the market talking of the jobs that Amazon will deliver, with stories placed in local New Jersey papers much in the same fashion as when, a couple of years ago, Amazon tried to set up a big distribution site in Long Island City, New York. That past effort was then stopped by the locals, led by the then almost unknown Congresswoman Alexandria Ocasio-Cortez (right).
We can't help but wonder whether the Newark region locals will find their own champion and stop this deal or what will happen to all that cargo moving through EWR and the fate of all those companies, if they (the locals) limit themselves to sip the kool aid of the 1,000 jobs.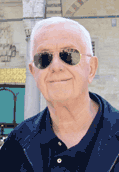 Surely the plan cannot be to just truck the consignments to JFK. What would hundreds of trucks per week add to the road traffic and what would the environmental impact of the additional landside exhaust be, without curbing a single molecule in the emissions in the air? Well, that is one thought. Another is whether Newark is going to continue hosting the thriving diversity of its multifaceted business landscape, or adapt to become a different Metropolis. As we have learned from Fritz Lang in 1927: "The Mediator Between the Head and the Hands Must Be the Heart".
Geoffrey