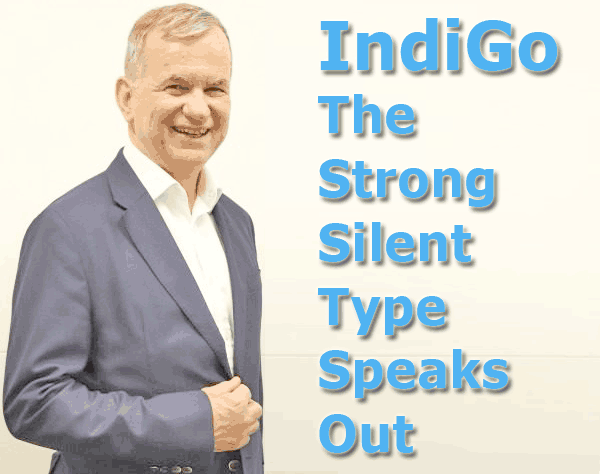 IndiGo, India's top carrier by market share, has been known to be the strong and silent one. It innovates quietly and moves on.
However, on one count, IndiGo has been a late starter, having lost the advantage to first mover SpiceJet, in initiating a freighter business.
IndiGo promoter Rahul Bhatia is now waking up to cargo in a big way.
A late convert to the potential of cargo, IndiGo is trying to catch up amd make up for lost ground.
As one of the innovative airlines in India as well as around the world, why did it take so long for IndiGo to jump on to the cargo scene in a big way?
William Boulter, Chief Commercial Officer, IndiGo speaking to ACNFT said: "We had started focusing on CarGo (the cargo division of IndiGo) some years back, and it was a critical part of our ancillary revenues. The pandemic further accentuated the potential of the CarGo business for us as it provided revenues in the absence of scheduled commercial flight operations within India or internationally."
He went on to emphasize that "Covid-19 has re-established CarGo's importance in the airline business with plenty of opportunities in the future, and we are confident of its longer-term development post-Covid—hence the investment in a freighter fleet, which will use the same pool of cockpit crew and engineers that we use for our 230 plus Airbus fleet."
"There was "an enormous variety of air CarGo, and, with the four A321P2Fs, we plan to begin inducting in 2022, we intend on servicing every possible commodity from perishables through electronics to express e-commerce," said the CCO.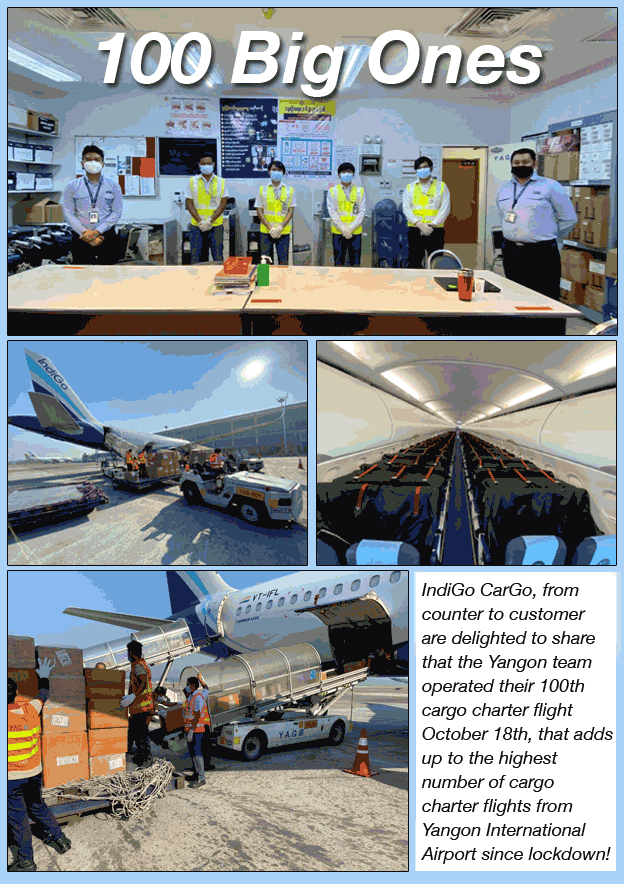 Quiet Strengthening Ongoing

Boulter pointed out that there has been a cargo team since 2013 and IndiGo has been quietly strengthening it. SpiceJet's former Chief Financial Officer Kiran Koteshwar has been picked as an advisor for the cargo project and he has been recruiting personnel from FedEx and Blue Dart.
There are chances that IndiGo could form an alliance with a global integrator like FedEx or UPS. As Boulter acknowledged to a reporter, that "it's only when you carry cargo on long-haul routes that you start getting premium yields."

COVID Lit The Fire

The pandemic provided the boost that was needed to start thinking seriously about cargo. "The CarGo business was very helpful for the aviation industry during the pandemic as it generated revenues in place of decreased scheduled commercial flight operations within India and internationally. We learned valuable lessons about the demand and scope for CarGo which will definitely serve us well for augmenting our CarGo operations in the months ahead," said Boulter.
He recounted how "we entered the crisis with no freighters, but we deployed 12 A320/321 passenger aircraft for CarGo operations as our 'CarGo-in-cabin' charters. We have been able to carry significant payloads on our passenger aircraft, depending on commodity, by using the aircraft belly space and adding some minor equipment and procedural changes in the cabin.
"We have uplifted more Postal mail for the government than ever before. We went to a new level with the carriage of essential supplies and medicines in the early weeks of the lockdown, and we have contributed to the cause by transporting the vaccines to regional cities thanks to our extensive network and unparalleled flight frequency."
The new modes of revenue generation, Boulter said, would play a crucial role in the long-term prosperity of the sector.

Keeping Track

All this has been possible with the use of the latest technologies available during the pandemic. Boulter mentioned that "we have incorporated real time tracking of all the COVID 19 vaccine boxes which have moved across the length and breadth of the country. Considering the sensitivity of the commodities, we have also been carrying oxygen concentrators, medical equipment, and critical hospital supplies during this period. The speed of movement coupled with the use of technology has been a winning combination for our success in CarGo logistics. The launch of our very own CarGo Shipper application for both Android and IOS platforms has been a grand success with over 48 percent usage across the network".
He emphasised that IndiGo's goal was ease of business with the use of technology and "we have a number of digital implementations planned towards the end of this year."

A321F IndiGo On Tap

Indigo has initiated a freighter programme and is in the process of sourcing four A321 aircraft. "The A321P2F—Passenger-to-Freighter conversion is the most efficient narrow-bodied freighter available, offering 24 container positions and supporting a payload of up to 27 tonnes," said Boulter and added that "the delivery of our first freighter is expected in first half of CY2022."
Helping the cause of home-grown cargo carriers like SpiceJet and IndiGo, in December last year, the government put its foot down on non-scheduled cargo operations by foreign airlines to Bengaluru, Chennai, Delhi, Kolkata, Hyderabad and Mumbai. The then Civil Aviation Minister Hardeep Singh Puri said the change was done to give a level-playing field to Indian airlines. In fact, IndiGo's CEO Ronojoy Dutta had commented then that his airline would take advantage of the gap created by the absence of foreign carriers.
Boulter was of the opinion that India had a strong potential in the air cargo segment due to a fast-growing economy and unsatisfied demand that has been further accentuated with the advent and distribution of vaccines. "IndiGo CarGo flight operations in "CarGo-in-cabin" mode were initiated to support the nation to maintain supply chains for essential commodities, and this innovation helped in identifying opportunities to bring in some revenue through domestic and international charters during the lockdown. Owing to restricted belly capacity, CarGo remains a focus area for IndiGo, and we expect that "CarGo in cabin" charters will continue to some extent even beyond 2021."

Cargo Business Soaring

And, the move has paid off. As Boulter acknowledged, "IndiGo increased its CarGo revenue by almost 10 percent through 2020/21 even though the passenger belly capacity was massively reduced. This was done through deployment of over 6,500 CarGo-in-cabin charters, to date, and increased yields for the CarGo flown in our bellies. We face the future with confidence and expect a healthy growth in revenues," he said.
Post-Covid, once the passenger aircraft belly capacity returns in full force, the current strong market for freighters will reduce incrementally. However, he was quick to point out, that "there will always be a certain level of demand for freighter aircraft, especially for commodities which are not allowed to be transported by passenger flights. Once the economy resumes a strong growth path and there is an additional export drive, then more opportunities are likely to emerge."
He explained that the belly capacity of widebody passenger aircraft was sufficient in most cases between international points, and where it was not, "then you will see proper freighter aircraft deployed, as before—for instance between China and India. There may still be the occasional missions for 'CarGo-in-cabin', but this will only be during temporary shortages of supply. For IndiGo, our normal belly capacity and the A321P2F freighters are the future," he said.
He also pointed out that "we operate a broad network point-to-point within India and beyond, to over 70 domestic cities and 24 internationally. Whilst there is a current need for transhipment at various times, the real need for 'feed' will come with the introduction of the freighters."
Tirthankar Ghosh