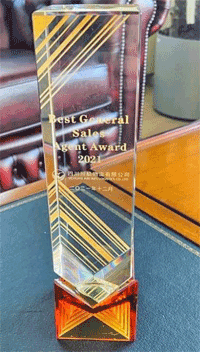 You cannot mask that, during these lockdown times, Ingo Zimmer, CEO and his global Team ATC GSSA are holding the relationships developed over the years across an expanding roster of service partners "even closer," as Ingo puts it.
Everybody is watching this wunderkind company that has taken the spirit and innovation lead in the global GSSA market with its compelling solutions and staff of professionally trained and seasoned account executives, many who have served in both the airline and freight forwarder role.
These days, without a doubt, of all GSSA services it is exactly these words that have resonated across company lines in the global GSSA landscape where as 2022 continues, ATC is out front and pulling away.
"There is no secret sauce at ATC," Ingo declares, and no empty promises either.
"It's all about people and service delivery with no excuses," Ingo said.
"Every day ATC reminds our partners that we never forget how important they are."
We were thinking about Ingo and the impact Team ATC has had on the global market.
It may seem a small thing but Ingo Zimmer has always believed that the human contact between people in cargo is a key driver in what he never stops referring to as "our people to people business".
This month in a reversal of sorts, the good work and smile ATC sends out came back as carriers served by ATC stepped up to show their appreciation.
Earlier this month Global GSSA partner Kuwait Airways Cargo presented Ingo the airline's prestigious Award for "Outstanding Performance" at a ceremony in Kuwait.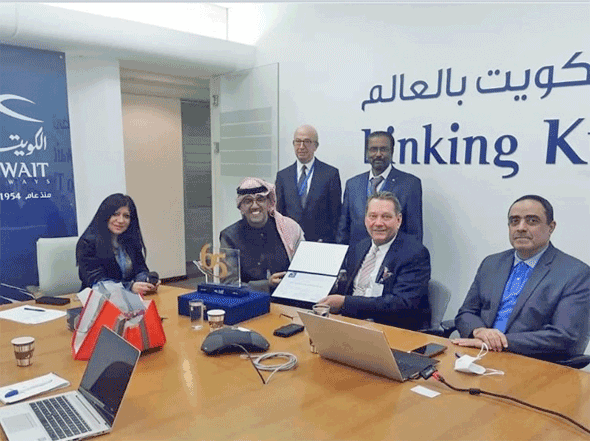 In the picture from left are S.F. Abdullah Al Awadhi, N.A. Khursheed, M.A. El Ariss. B. Singaravelou, Ingo Zimmer and Mr. A. Alhaimy.
Just last week in Frankfurt, ATC was named Best General Sales Agent Award 2021 from Sichuan Airlines. Pictured with the award in lead photo above is Ingo with Paul Breburda, ATC Vice President Commercial.