In this COVID-19 (semi) lockdown early February 2022 as we receive Christmas card notes of greetings and good wishes that were sent in early December, we have been thinking. Based on the slowdown in the U.S. mail service maybe it is not too early, despite the snowfall, to think about flowers and Valentine's Day
Always a big part of Valentine's Day, now less than two weeks away, we are wondering if space demand for floral shipments that always cube out before they weigh out will be severely impacted by demands to move vaccines and other stuff?
Any air cargo force worth its salt would be loathe to cast away the flower markets anytime now as junk cargo.
Think of all those reefers in MIA and elsewhere, masquerading as air cargo terminals.

SAF Petal To The Metal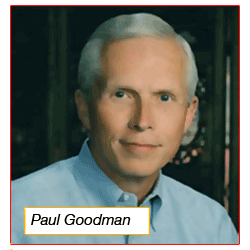 "When it comes to planning for a profitable Valentine's Day, "there are no secrets," said Paul Goodman, MBA, PFCI, a longtime floral industry financial professional associated with the Society of American Florists (SAF).
SAF based in Alexandria, Va. knows only too well the uncertainty facing florists as they struggle through the double whammy of both supply and demand after that group (joined everybody else) cancelling events including their much vaunted Annual in 2020 due to COVID.
Now that group has set September 6-8 for its next Annual at Hilton Orlando.
But back to looking to extend a helping hand and reassure the faithful, Goodman a well-respected money guy which as we all know is what it comes down to, has hosted SAF Webinars covering among other subjects including Financial Strategies For The Holidays meaning Valentine's Day, often referred to as VDay by flower people.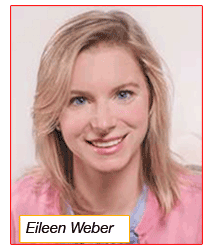 But SAF is also rich in member-related support for each other.
"There are those rare people who tackle their taxes the first week of January … and then there are the rest of us," SAF said.
"Valentine's Day follows a similar pattern; without prompting, most retailers wait to order—an action that causes unnecessary stress and hurts your profit potential.
"To minimize the last-minute-order blues," Illinois retailer Eileen Weber, AAF, proactively calls past clients with a pitch that conveys "confidence and outstanding service."
To that we add, from an air cargo perspective observing how our shippers are going about their business right now can be educational and motivating.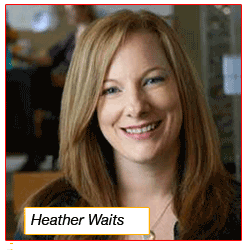 As example, with COVID-19 many florists have had to cancel their very profitable in store floral events with many pivoting to virtual happenings. Heather Waits of Bloomtastic Florist in Columbus, Ohio, who also teaches business strategies says keep beauty in focus.
"As shippers of flowers we might want to share our love of flowers by also understanding motivation of flower shippers.
"I don't recall the very first time I heard the expression 'Don't forget to stop and smell the flowers,'" Heather confides.

Through A Lens

"I have always loved flowers and blooms, their myriad colors and forms … and scents.
"My love of flowers has stayed constant while the way I look at them changes constantly."
Geoffrey Dunn a professional photographer based in Canberra, Australia has flowers in the picture all the time.
That is his picture of a rain drop on an orange bud.
Geoffrey (who spells his name right) has many years of photographic experience, has held numerous solo photographic and joint collaborative art exhibitions and won awards for his work. Geoffrey learned about flowers as genetic markers, indicators of weed species, the passing of seasons, their rarity and their basic commonality.
"The sound of bees in trees in Springtime," Geoffrey said, and "carpets of riotous color beneath flowering camellia.
"I learned their smells … I'd like to retire somewhere where I can smell the scent of frangipani blossoms … the heady scents of Spring and warm breezes.
"Native Australian flowers whose scents pass into honey, bulbs, trees, bushes dripped with rain or dew.
"And then I started to take photographs of them.
"And sometimes I don't see them, or smell them, or sense them … I'm busy doing something else, preoccupied.
"Sometimes I sit and just watch them and think as I'm doing now about all the different ways I see them.
"The day I saw my children learning to sniff their first flower nearly made me cry.
My advice . . . don't forget to stop and smell the flowers."
To that we add that sometimes smelling the flowers is all there is.
Geoffrey