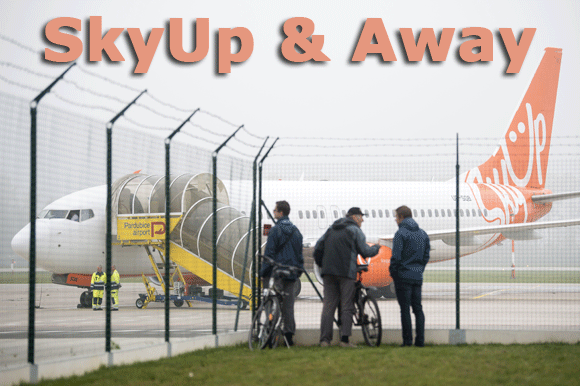 SkyUp Airlines based in Kyiv has 14 B737s in its fleet of 15 for ACMI which is certainly better than grounded or standing by as they go up in smoke as happened to the one and only AN-225 of ANTONOV Airlines.
Actually SkyUp moved the aircraft to safety as early as late last year and have been looking for situations for them ever since..
Closed skies are also forcing Russian operators to return aircraft although some are currently holding them parked elsewhere.
Aviastar-TU Airlines, Azur Air, Nordwind Airlines, Pegas Fly, and Royal Flight are actively returning aircraft, according to one report.
Currently 90 Russian-operated aircraft are stored outside of Russia with half of them held at Turkish airports.
With billions of dollars on the line and declining values of their leased fleets, earlier last week, Russia offered to compensate owners of aircraft not returned in a bid to realize some kind of hereafter relations with leasing companies facing devastating losses.
Exactly what that means and how quickly it happens is being discussed.