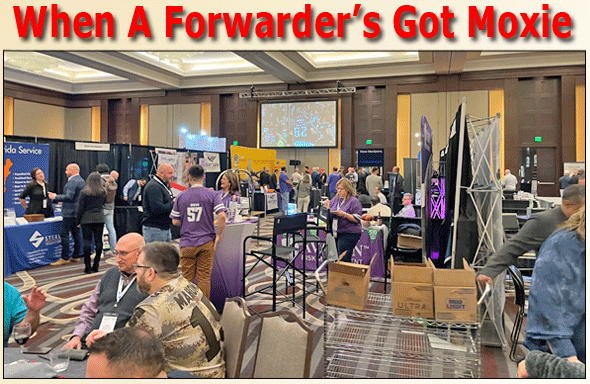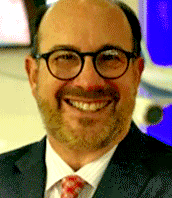 Brandon Fried, energetic executive director of the Airforwarders Association (AfA) has a smash hit trade show on his hands in Nashville, which started yesterday Sunday February 12 with maybe 1,000 people wall to wall.
That is almost double normal attendance.
We caught up with Brandon who is understandably over the moon about it all and quite busy right now:
"You once said," Brandon declared, "that the annual AirCargo event is the conference for the "Everybody Else."
"Truer words, have yet to be spoken," Brandon smiled.
"We got underway in Nashville in a sold-out exhibit hall Sunday with lots of monitors showing the Super Bowl during our opening kick-off event," Brandon said.
"Conference partners include the Air & Expedited Motor Carriers Association, Airports Council-N.A., and the Airforwarders Association," he said, "our keynoter is AIT Worldwide Logistics CEO Vaughn Moore.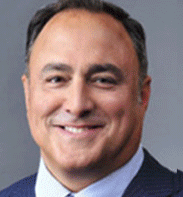 "Vaughn is a total professional with nearly three decades of service in the logistics industry.
"Vaughn will offer a view of how his company continues to succeed in an increasingly competitive environment.
"He will also share his current industry perspective on expected trends in sustainability, the economy, workforce issues, technology, and what our industry can expect amid market uncertainty."
Sustainability bubbles back up into the mix in 2023 after causing quite a bit buzz at last year's event. This year's panel will once again include people like Jenni Frigger, VP Sales & Marketing EMO Trans.
The service and devotion to advancing forwarding for all by people like Brandon and Jenni and many active at AfA is admirable.
In Jenni's case she has served on the Board of Directors for AfA for the past dozen years chairing the Sustainability Panel last year and again this year, (see below).
"Our AirCargo program also includes over 45 industry expert speakers," Brandon noted, "including Lee Klaskow, Bloomberg, and Satish Jindel, who will share their perspectives on many topics, including disruptive business trends, sales and marketing, cybersecurity, investment capital, air cargo congestion, and supply chain challenges, and emerging technologies.
"Online registration is closed," Brandon said loving every sold out minute of this one after the utter devastation on the past few years, "but people can register at the door with a credit card," Brandon said.
"The Omni is booked, but there are many hotels nearby, so welcome to Nashville.
"Join us for meeting new people, networking, learning and having some fun while making your business more successful!" Brandon Fried said.
"And smile you're going to having a good time."