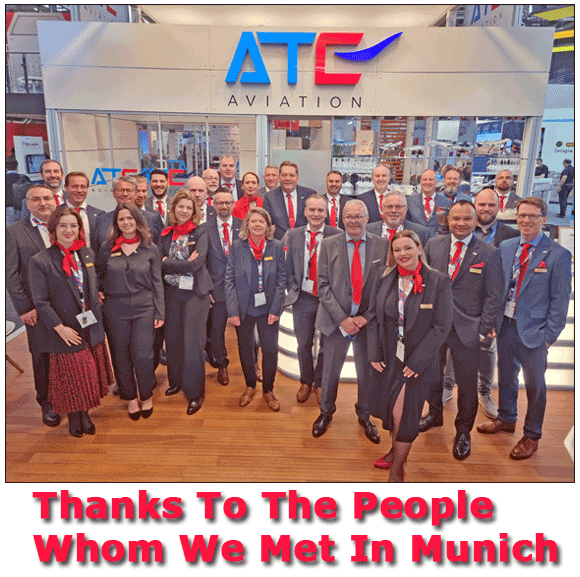 "As we take stock of our time this week at Messe Muenchen Air Cargo Europe in Munich I must express my personal thanks to the many people who have stopped by our stand to share some moments, and yes it has been too long since this great show has brought us all together," said ATC Aviation Services AG CEO Ingo Zimmer (back center picture dark jacket) at the show.
"ATC at Messe Muenchen this week faced the future as the leading Cargo GSSA in the world, driven by the experience and expertise of our carefully selected team of top air cargo management specialists," Ingo who has been at the helm since 1989 declared.
"There was so much going on with great days of great business meetings, making some new friends and of course some special moments of catching up with friends," said Dagmar Hanau, Group Marketing Manager.
Ingo added, "Our vision is to expand our organization and grow our business across the globe.
"Our aim is to set the highest standards of excellence in the Cargo GSSA business, through superior quality and transparency in our service delivery.
"We always strive to professionally promote our partner airlines' growth while serving our mutual customers at the most professional level.
"More and more leading airlines around the world continue to choose ATC Aviation Services as their preferred GSA/GSSA partner.
"We know that the satisfaction of our partners, our customers, our employees, and our investors is the cornerstone to successful,
sustainable, and profitable business growth.
"Covid challenged all of us, service providers, customers, and friends, so as the often joyous collective sigh of relief is felt in the Halls of Munich this week, all of u at ATC in Hall B1.317-442 with best wishes and intentions for everyone asks how can we help?" Ingo Zimmer said.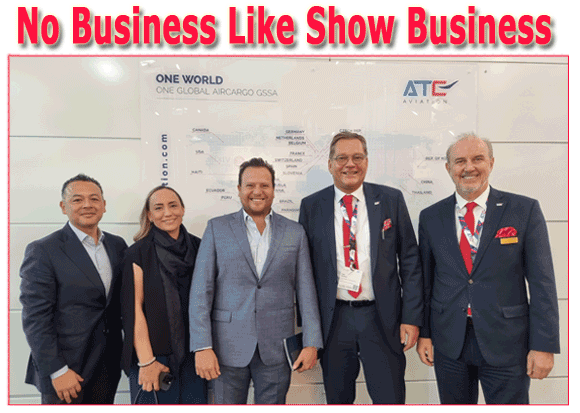 In the picture l to r Carlos Herrera, Executive Commercial Director Aerocharter; Natalia Henao Garcia, Cargo Sales Director Aerocharter; Luis Ramos, CEO Aerocharter, Ingo Zimmer, CEO ATC Aviation and Mark Thiermann, Regional Director South America ATC.


ATC Aviation Services AG Services South America and Aerocharter de México announced at Messe Muenchen Air Cargo Europe that ATC will develop and manage all aspects of cargo sales and operations for VivaAerobus in Ecuador, providing customers with seamless and efficient air cargo services, effective June 2023.
"We are thrilled to partner with Aerocharter and to be entrusted with managing their cargo sales and handling operations in Ecuador," said Ingo Zimmer, CEO of ATC Aviation. "Our team is dedicated to delivering the highest level of service and expertise to support the success of Viva Aerobus and to meet the evolving needs of their customers."
"We are excited about our partnership with ATC Aviation and the value we will create in our cargo sales in Ecuador. Their experience and knowledge of the market are the strengths and characteristics of a great partner. We are confident that this is the beginning of a long-term relationship for both companies," said Luis Ramos, CEO of Aerocharter de Mexico S.A. de C.V.
ATC's portfolio features a worldwide network of 55 offices in 34 countries on 5 continents, representing numerous well-known cargo airlines.
Viva Aerobus operates flights to more than 50 domestic and international destinations across Mexico, the United States and South America. The airline's fleet consists of Airbus A320 and A321neo aircraft. In addition to its passenger services, Viva Aerobus also operates a cargo division, Viva Cargo through Aerocharter as their Total Cargo Management which provides air cargo transportation services to businesses across the entire network.