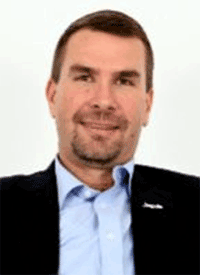 While none of it guarantees success and memories may drift back to other initiatives like GCGAC, which took off with great promise only to disappear underfoot almost as quickly, Cargo Network Service's new President Lionel van der Walt has hit the ground running with a surprise announcement earlier this summer of yet another air cargo conference, set for Washington, D.C., this year.
The new "Air Cargo Industry Affairs Summit" (ACIA) is scheduled for October 4-5 in Washington, D.C.
This CNS-backed event brings a thoughtful and completely innovative wrinkle to events of this type by delivering a program developed with a number of major associations that lead and represent the various constituents participating in the air cargo value chain.
The key here is in the wide group of people from every discipline of air cargo who are taking the plunge into what might seem like an impossible dream.
But here in Washington, where what happens can affect the world, air cargo may have finally found a new voice.
"The focus of the program," Lionel exclaims, "will deal with key industry affairs topics that are of mutual and unique common interest up and down the supply chain, "he told FlyingTypers.
"We are close to confirming senior officials from U.S. Customs and Border Protection, U.S. Transportation Security Administration, U.S. Department of Commerce, and the U.S. Treasury Department.
"As many are government employees, the process requires approvals within their departments before we can publically announce their participation.
"Right now CNS is involved in building this event with partners Airforwarders Association (AFA), Airlines for America (A4A), Cargo Airline Association (CAA), Express Association of America (EAA), Express Delivery & Logistics Association (XLA), International Air Transport Association (IATA), National Customs Broker and Forwarders Association of America (NCBFAA), and The International Air Cargo Association (TIACA)."

Keeping On Track

"Our event discussion tracks are meant to focus on the importance of air cargo and many of the issues that we face from a regulatory aspect.
For example, here is a preview of just one of the ACIA agenda tracks that touches everyone in our industry:
"The Economic Importance of Air Cargo and its Role In e-Commerce.
"With a large focus on e-Commerce, air cargo is adapting. We ask what is in it for air cargo and what has to change (or not) to meet the move by many companies like Amazon?
"This panel will discuss the importance of air cargo in the future growth of e-Commerce and the impact it has on the American economy. Issues to be discussed include needed regulatory and IT changes, the growth of U.S. exports and the jobs created by the air cargo industry.
"We want to hear and expand the conversation about the current Commerce Department National Export Initiative," Lionel said.

Driving Change In the Cards?

"ACIA offers a targeted agenda of critical issues that will impact and could even change the way air cargo does business out of the U.S. We may discover in some cases that regulations may not be in alignment and create red tape for U.S. exporters and transporters," Lionel said.
"Other priorities on the ACIA agenda include security, customs, and airports.
"The event will also have a panel of political analysts to discuss the political changes that may happen due to this year's Presidential election."

Why Another Conference?

"The air cargo industry is going through one of the most difficult periods in its history, driven by factors such as weak global trade, overcapacity, currency fluctuations, the impact of unexpected external shocks such as terror attacks leading to additional costly systems and procedures, and the list goes on," Lionel said.
"Competition is, in a word, fierce, with the continuing modal shift a real threat as the 800-pound gorilla in the room.
"Ocean Freight rates are at all-time lows and the sector is embracing new technologies that provide access to products that were traditionally moved by air, such as pharmaceuticals and perishables.
"It is critical that the industry come together, to address these concerns head on and create a new base of understanding with an action plan for the future that can benefit everyone.
"Frankly we are concerned that there is a fundamental lack of air cargo knowledge at the senior level in some government departments.
"It is therefore incumbent upon industry leaders to create a basic understanding and communication with these key government officials to hear our concerns and interact with our industry leaders to ensure that they understand the challenges we face.
"We also need to make sure that politicians appreciate and understand the implications of their decisions on our industry and understand the value that air cargo adds to the U.S. economy and its citizens.
"Air cargo is a force for good that often gets overlooked and taken for granted. You only have to imagine a world without air cargo and how that would impact our lives, to understand this importance.
"With the need to focus on and interact with the government entities such as CBP, TSA, FAA, Trade and Commerce, etc., we feel that choosing Washington, D.C., as their home base for the meeting location makes a lot of sense," Lionel van der Walt declared.
For More on ACIA, click here.
Geoffrey