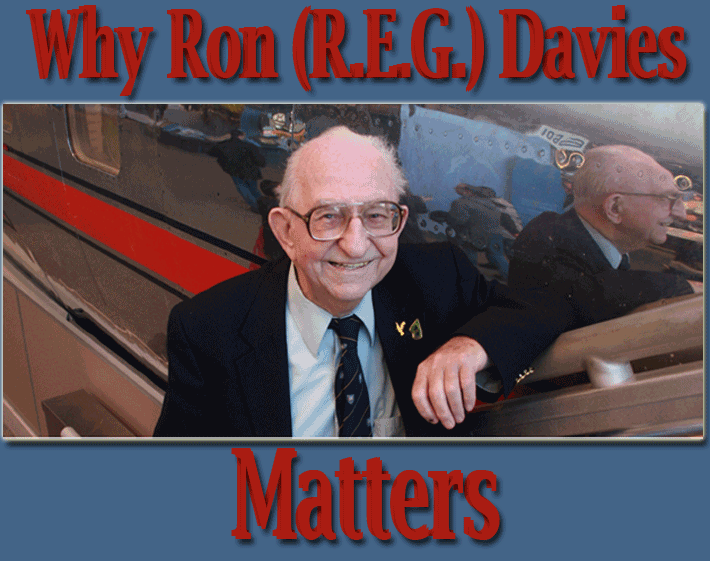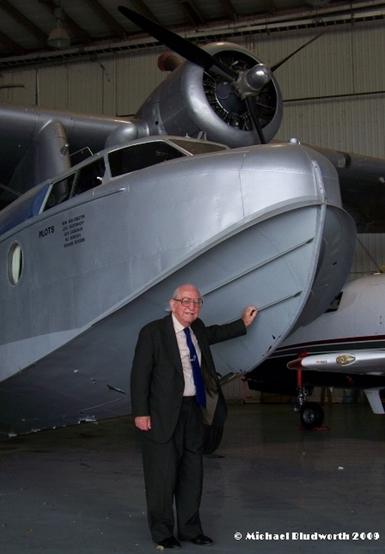 In the summer of 2011 Geoffrey Arend wrote an obituary about his friend, Ron (R.E.G.) Davies, for FlyingTypers. In it Geoff eulogized their long friendship and close association, praising Ron's enduring legacy to air transport history—his many airline books, his indefatigable research, and his contribution to aviation archives. After more than 40 years in the USA, 30 of them spent as the first Curator of Air Transport at the National Air and Space Museum, Ron had returned to his home country of England after finally retiring at the age of 89. He died a few months later, shortly after his 90th birthday.
Davies's six decades in air transport began in the late 1940s, briefly in the British Air Ministry and then in the British and then U.S. airliner business (1948-1981), and then as a respected airline historian at the Air and Space Museum (1981-2011). His work spanned the crucial decades of rapid airline transformation and growth. Ron recorded that era, his output of articles and books paralleling the growing airlines and their expanding local, regional, and global route structures. Lectures, articles, reports, and research files proliferated, but Ron's book production was also prodigious: 25 books on airline history including two seminal reference volumes detailing the history of the world's airlines (in 1964 and 2011); detailed regional histories of airlines in the U.S., Latin America, and Asia; a series of pictorial books on specific airlines and their airliners, and several other books on interesting air transport subjects ranging from airline mavericks to his dour economic view of the Concorde.
Ron bookended his research career with A History of the World's Airlines in 1964 and Airlines of the Jet Age: A History in 2011 (the latter published only weeks before he died). He was inexhaustible, incomparably productive, totally enthusiastic and dedicated to his subject, and as a result, he can, without hesitation, be justly defined as the doyen of air transport historians—certainly among the greatest in his field. Indeed, he could justifiably be called a pioneer of airline history as he began tracing the industry in the 1950s, although it was not until later in the 20th century that air transport history became a recognized topic for scholarly study—in no small part because of his own research and writing.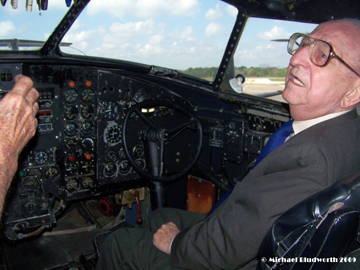 Peter Jakab, chief curator at the National Air and Space Museum, summarizes the importance of Ron Davies to the field of aviation history in his foreword to the new publication Airlines: Charting Air Transport History with R.E.G. Davies (Paladwr Press, 2016; edited by Professor Christopher H. Sterling and Jackie Scott-Mandeville) when he says:
"Long before the evolution of the field of aerospace history began, a pioneering aviation historian had already published what would become, and still remains, one of the foundational works in the history of commercial aviation… his now classic A History of the World's Airlines …. Few historians can be credited with pioneering a new field…. [but] R.E.G. Davies was such an historian…. Simply stated, his work charted the initial historical landscape of commercial aviation, and it is hard to envision any single historian having the pervasive impact on the field that he did, for as long as he did."
So, yes, R.E.G. Davies surely does matter. For anyone interested in any aspect of airline history, Ron's books not only provide detailed and meticulous information, but their informative texts are highlighted by maps and charts designed and drawn by him that easily illustrate every aspect of the history he describes. The fat files, "dossiers," of every airline in the world compiled in his office at NASM, provide an invaluable archive for other researchers to follow. His aircraft industry reports underline his genius for developing effective means of market forecasting in the airline business. His articles for popular magazines such as Airways displayed his talent for succinct views about different airlines and their leaders as well as fascinating accounts of his often unusual forays to different parts of the world on sometimes little known airlines flying from remote airfields. His love of classic airlines such as Pan American led to both articles and books. His charts and maps are signature works of art, his style one that is immediately recognizable. In Airlines: Charting Air Transport History with R.E.G. Davies, the editors have carefully selected some of the best lectures and articles, charts and maps, that Ron Davies produced.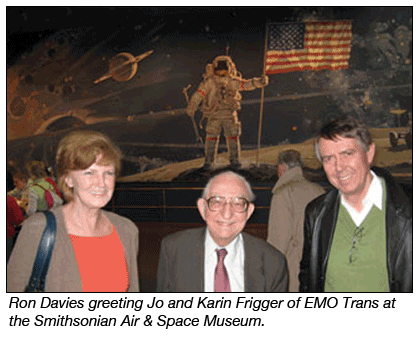 There is still another reason why Ron Davies matters and why he will—and should—be remembered. To quote Geoffrey Arend: "The thing about Ron was his pure sense of excitement and awe for aviation. He never aged a day in my view—he was always like an excited kid about aviation. I find that constantly drawing my attention." It was Ron's infectious enthusiasm for his subject, his avid keenness to discuss and communicate every aspect of his work, and unstinting willingness to share his knowledge with every airline aficionado whether researcher, colleague, lecture audience, or friend—or anyone else who would listen to his ebullient discourses—that endeared him, and therefore his subject, to his listeners. Despite, or maybe because of, his lack of formal academic training, he brought a liveliness to even the most mundane detail of airline history. His entertaining stories and endless anecdotes, whether about airline magnates from Juan Trippe to Richard Branson, his own travel experiences to well over 120 countries, or insider tales about airline shenanigans, made airlines and their airliners, their crews, even details of their insignia, come alive.
This new book for and about Ron Davies seeks to capture some of Ron's eagerness and energy. There are also some original and fascinating articles by newer aviation historians, and a collection of reminiscences from people who knew Ron (including your editor, Geoffrey Arend) which satisfyingly indicate in their affectionate encomiums, and records of friendship and association, exactly why Ron Davies matters.
Christopher Sterling & Jacie Scott Mandeville