Dr. Jan Hoffmann is Chief, Trade Logistics Branch in the Division on Technology and Logistics at UNCTAD. In different capacities through our careers, I have been able to meet with Jan Hoffmann several times. Becoming acquainted with Jan has been both a privilege and a discovery for me.
If one looks at the assembly of impressions and observations Jan has been able to put together, starting from his oblique way of looking at international trade in his worldwide journey through haircuts, one soon understands that one is dealing with a strongly original thinker. In the interview you will also understand that the imaginative thinker contained in his genes manages to easily comply with the strict requirements of international diplomacy, and this is an accomplishment indeed.


Gusto In Forschung

However, Dr. Hoffmann was not born a civil servant, his gusto in "Forschung" (in English: Research) is probably the engine behind his choices, which brought him from his family tramp shipping business Hoffmann Shipping, based in Horneburg, Germany, to many other contiguous interests: import-export agent, seafarer, translator, consultant and assistant professor, before joining the United Nations.
Despite the contingency and perhaps even because of it, in a recent conversation Jan and I have come to talk and exchange views about UNCTAD's publications regarding trade in the pandemic.

MS: Jan, how positively do you consider the fact that eight UN agencies have recently united in a joint statement to alert governments on the risk of losing out on logistics connectivity due to COVID19? Was is difficult to reach consensus?
JH: The COVID-19 crisis has brought us closer together. The tremendous challenges posed by the pandemic to the logistics of international trade require collaboration among the various relevant UN agencies. It was not difficult to reach basic consensus on the key points and objective of the statement. Unsurprisingly there was some back-and-forth about the exact wording, and sequencing of issues. The final compromise joint statement was longer and wordier than the initial draft.


Need To Learn And Adapt Quickly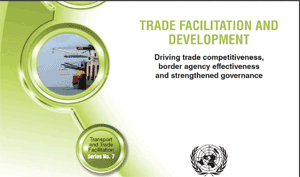 MS: In the beginning the document draws a rather scary picture of the impact of the pandemic on trade and logistics. Is this recent impact showing that governments should have invested more to protect and improve logistics infrastructure and invest more in digitisation and technology to ensure connectivity?
JH: It is always easy to make recommendations of what could have and should been done differently with hindsight. Overall, the initial reactions of governments, aiming at protecting their workers, officers at border agencies, and populations are fully understandable. It is important, though, that governments learn and adapt quickly.
There are many solutions in the area of trade facilitation that help achieve both: protect populations and at the same time make trade easier. Also, there are many areas where trading partners can benefit from more collaboration and exchange of data, the mutual recognition of tests and certificates, and in general regional or global standards.

Lessons In History

MS: Regarding these standards, you and I know how long this discussion has taken, starting back at the G7 in the '90's and even earlier. Is there an enhanced role for UN agencies to publish and persuade other governmental agencies, e.g. Customs, to take stock on the UN standards that are already available for free?
JH: As we advance with digitalization, I think we can learn from the history of the ISO container, i.e. the box, which was developed by the private sector, in the guise of a trucking entrepreneur in the United States. Only after the dimensions and individualities of the TEU became first national, and then global standards, did the container revolution take off. Along those lines, I believe that private sector initiatives towards standardising the exchange of digital information for transport – be it block chain solutions, or initiatives towards the digitalization of container shipping – are positive. But it will be important that in the long term common standards are set and adopted. There is clearly a role for organizations such as ISO, UN/CEFACT and the WCO.
MS: The UN joint statement includes the request to "remove any unnecessary regulatory obstacles to post-pandemic recovery", which sounds as minimum common sense. This being said, those reacting more efficiently may see the consequences of the pandemic also as competitive advantage. History shows that this is not a viable way forward. Do you think Social Media are doing enough with their huge persuasive powers to make cooperative behaviour collectively achievable or should they do more in this direction?
JH: The social media platforms certainly have a responsibility to avoid further polarization, which in turn is among the driving trends for populism and protectionism.
I give you a fitting example: I am convinced that Brexit is bad news for Britain, Europe and the world. But then, I am biased and because I am biased, I read and receive news and feeds and posts and tweets that confirm my contrary view. The same of course also happens for those in favour. The press, Google, Facebook and LinkedIn are smart enough to forage my confirmation bias. We all increasingly see what we want to see, which helps to confirm our views. Once you are inside an echo-chamber, you only see information that confirms your view.
MS: Considering the power Social Media seem to have even on governments, is there a role for the UN to lead the concert of voices emerging from social media, which has been so far pointing in all possible directions, some completely counterproductive in dealing with a pandemic . . .?
JH: This question lands precisely on the topic I have dealt with in an interview with TradeWinds. If you make me start speaking about conspiracy theories, etc. I can get really angry . . . We easily overestimate our own capacity and knowledge. In our own mind, we are all above average, be it drivers, lovers, professors, etc. Ignorance is a disease that lurks in unexpected quarters. The less you know, the more you are convinced of what you think is knowledge.
Politicians are convinced they can control the ghosts they conjure, but in the end then cannot. I do not wish to call names, but populist politicians may find themselves in the same position as the Sorcerer's Apprentice, who cannot tame the forces he had conjured up. Unfortunately, mass and social media can amplify the damage. Investing in mutual understanding and real knowledge is the only solution and this is precisely what the UN stand for.
MS: So, what could and should policy makers do, in the long term?
JH: First, in my view, a key long-term starting point is education. Teach science and scientific methods at school. Populism thrives on misinformation and ignorant voters.
A policy maker (and a voter, too) should not overestimate his or her own knowledge and capabilities. Recruiting critical advisers and surrounding oneself with yes-men should be avoided with a view to a long and rewarding political life, rather than a short lived exit poll success.
Building strong institutions and constitutions should be the objective. I am not in principle against direct democracy, but allowing short term moods to create long-lasting effects should be balanced with strong political constitutions and institutions over time.
MS: Let us go back to the roots, UNCTAD has always considered the pivotal importance of logistics for international trade; the cooperation with FIATA in this area has been quite remarkable in these years. How valuable is industry's contribution, such as FIATA's, to the work of agencies such as UNCTAD?
JH: Yes. We have many years of collaboration with FIATA, working on joint events, advocacy, and also capacity building programmes. We have common interest to professionalize the freight forwarding industry in developing countries. And the FIATA leadership has been very constructive in promoting trade facilitation reforms, and encouraging its members to also join efforts at the national level, for example on the issue of logistics connectivity.


MS: The discussion on the SDGs (sustainable development goals) was already active at the beginning of this decade. FIATA was busy promoting logistics connectivity, one of the first international organizations to do so, as early as 2012 (after the appropriate internal deliberations, two open letters were sent to the relevant UN assemblies in 2013 and 2015). What seems pretty obvious today was then maybe taken too early, too soon? Your comments on this idea?
JH: Yes, FIATA has been very supportive in improving logistics performance and connectivity. FIATA also supported the World Bank in the development of the Logistics Performance Index (LPI), which lists the perception of the users in their respective countries, and from UNCTAD we have on several occasions shared our work on the Liner Shipping Connectivity Index (LSCI), which we developed in 2004 already, at FIATA events and conferences.
MS: With the pandemic in our court, are the SDGs really at risk now in your view, although the SDGs do not specifically mention logistics connectivity among the list of the SDGs?
JH: Although there is no dedicated SDG on transport or logistics, there are many SDG targets that are relevant for international trade and its transport services. Accessibility, transport externalities, trade diversification and many other targets benefit from efficient trade logistics. This being said it is very important to maintain trade flows at a certain level in order to avoid negative consequences in less developed area.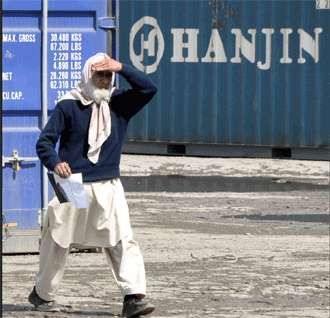 MS: FIATA published an explanation to establish the connection between the approved SDGs and logistics connectivity for its members to understand the opportunities. Then FIATA made suggestions to the Open Working Group on how the objectives could be achieved. How much of this work would still be meaningful today in your opinion in addressing the issues that emerge out of COVID19?
JH: The 2014 submission was very timely and relevant. Today, in times of the COVID-19 pandemic, the push for further digitalization and dematerialization is even more relevant. UNCTAD have recently published a document which contains a number of good suggestions to keep ships moving, ports open and cross-border trade flowing, while ensuring that border agencies can safely undertake all necessary controls to protect the population from COVID-19. Facilitating trade and the transport of goods has become more important than ever, to avoid logistics obstacles that lead to shortages of necessary supplies or even isolation.
MS: I am fishing for some good news here, Jan . . . Can you share any information that suggests a positive development in the near future for our sector? Can the first numbers after the summer tell us that trade is picking up again?
JH: Actually, yes. Trade in merchandise is picking up, as data on port calls shows us. If you wish to read the full report, you can peruse the following link:
However, as the article itself says, there is room for a cautiously optimistic outlook.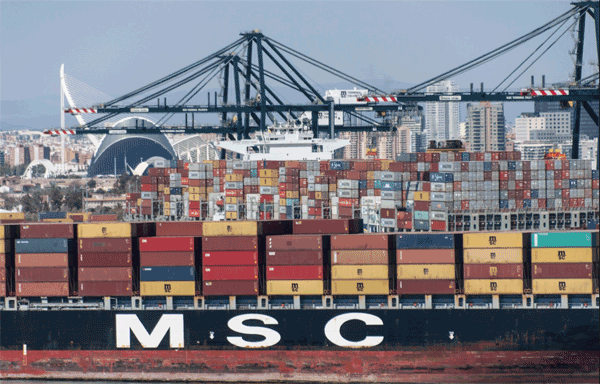 Despite the numerous challenges, the maritime transport industry has overall been able to weather the storm caused by the COVID-19 crisis. The industry managed to continue operations and ensure the delivery of essential goods as well as trade while at the same time maintaining profitability. Strict capacity management ensured that freight rates remained stable or even increased during the crisis, leading many carriers to expect 2020 to be a profitable year.
The implications for shippers and trade of continued cuts in ship capacity should however be monitored to ensure that the current market concentration in liner shipping and the Alliances' strategies are supportive of a sustainable trade recovery.
I know FIATA has been particularly vocal on these issues in recent times and its Working Group Sea is providing good guidance to its members.
MS: Jan, this is really a distinguished lecture, with your intelligent way of dealing with a difficult topic. Let me thank you on behalf of the FlyingTypers for your flexibility and generous contribution. Please accept my very best wishes for your present and future career. Please join me in wishing all our readers good health and success in their businesses.
Marco Sorgetti