On September 25, 2020, Ethel Lund Pattison will retire.
Let me state matter-of-factly that we will not see anyone quite like her again.
Her retirement won't be accompanied by the multi-million dollar rewards bestowed upon pampered airline executives for the accomplishment of losing billions of dollars.
So let us resolve that at least her retirement will garner the respectful attention that Ethel deserves.

A Very Special Lady

What makes this retirement so special? I'm glad I asked.
In January 2006, Los Angeles's Board of Airport Commissioners named a rose garden adjacent to the Clifton A. Moore Administration Building (the old ATC tower) at LAX in honor of Ethel.
The occasion was to mark Ethel's 50th anniversary of service at LAX and was the most years of service of any active employee of the airport department. That was 14 years ago!
Pattison joined the Department of Airports' public relations staff in January 1956 to launch the LAX Tour and Education Program for local school students and service organizations. Ethel was promoted to the position of chief airport tour guide in 1961.

Ethel Today Is 94

The 94 years-young Ethel Pattison has now accumulated 64 years of service at LAX. To provide historical perspective, Ethel had already worked at LAX for almost four years when she saw Nikita Khrushchev arrive ahead of his Camp David meetings with then-President Eisenhower in late September 1959.

A Brief Encounter

I met Ethel in February 2016 while researching a piece I would write for FlyingTypers on the Beatles' arrival at LAX at the beginning of their first major U.S. tour in September 1964. I had visited LAX's Flight Path Museum several times and knew it contained a trove of photos and historical documents, so hoped to source material for my article there.
I felt optimistic when I secured a meeting with a woman whose title was Airport Information Specialist.
I immediately felt even better when I saw that she already had several black & white photos of the Beatles' arrival on the wall next to her desk.
I felt celebratory when she identified herself as the woman walking behind a young Paul McCartney in one of the photos. I was not just meeting someone who could provide documents about the Beatles' arrival. I was meeting someone who rode in a decoy limousine used to divert fans from the limo actually carrying the Beatles.
To this Beatlemaniac, it felt like meeting an extra who'd had a speaking role in A Hard Days Night. For that story, click here.
My southern mother instilled that a gentleman never asks a lady her age. I would not have guessed that the ebullient woman I met had already circled the sun 90 times by then. Ethel knew precisely where all materials were and generously shared copies with me but in our discussions, she needed no notes. Her recall was richly detailed and aligned perfectly with reports completed by airport operations and marketing staff in 1964.
As we walked, Ethel provided first-hand accounts of many more celebrities and politicians whose arrivals are captured in photographs lining the Museum's walls. How many airports saw more celebrities than LAX during those years?!! The conversation never lapsed.

Ethel Began At United Airlines

If somehow anyone in our industry is still unimpressed by the singularity of Ethel's career, let me add that Ethel's career in aviation did not begin with her 64 years at LAX. Ethel's aviation career began as a flight attendant for United Airlines and she has served as past national and Los Angeles chapter president of Clipped Wings, the UA flight attendant alumni organization.
In a 2018 interview for an article in The Telegraph, Pattison recounted graduating from USC (the University of Southern California) where Pattison met a sorority sister who had already become a "stewardess" for United. Pattison was accepted and entered United's training program in Cheyenne, Wyoming in 1951.

Ruled Out Because of Marriage

Pattison's flight attendant career ended when she married. A 1966 New York Times classified ad for stewardesses at Eastern Airlines stipulated the following requirement: "single (widows and divorcees with no children considered)". Pattison observed the following in The Telegraph article: "The flight attendants these days are very good at what they do. And they stay a long time – because they can, and they aren't discriminated against, as I was. If you're young nowadays, you can't imagine someone telling you to stop doing your job because you're getting married."

Always For The Love of Flight

Adding Pattison's United stint, Ethel's retirement comes nearly 70 years after she began her air transportation-related career. I am grateful that at least a few hours in those years were made available to me. I have met numerous airline executives, airport directors and powerful politicians. Many were only memorable because of the power represented by their positions. Ethel Pattison stands out because of the substance of her character and the herculean feat of maintaing an abundance of enthusiasm for this industry after so many decades. Bon voyage, Ethel. I am so glad to have met you.
Michael Webber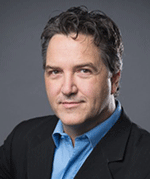 Editor's Note: Many were surprised 3 years ago when Austin, TX-based Mike Webber closed his successful 16-year-old cargo consulting practice to join global behemoth Landrum & Brown (L&B, owned by DAR Group).
Webber always struck us as too independent for such a setting but was obviously proud of the cargo team he'd established at L&B, so we were surprised again when Webber announced his departure from L&B in May 2020.
Webber's moves were closely tracked by former clients and by airport consulting firms far more comfortable partnering with a niche cargo planner, so Webber is busy again. Webber observes that the ongoing pandemic has complicated his methodology at the expense of on-site interviews and that pandemic responses are part of every conversation. Still, demand for his services has not been diminished but rather has grown with an almost even mix of international and domestic projects.
Based in one of America's greatest music towns, Webber is also managing music talent and helping to produce a documentary about a 1970s Southern California Punk Rock band. On several occasions, FT readers have had the opportunity to enjoy his writing on music-related topics - the Beatles' arrivals at JFK and LAX, as well as trips through his beloved former hometowns Kansas City and New Orleans. Webber's spare time at conferences finds him hunting rare vinyl records and hanging out in live music clubs.