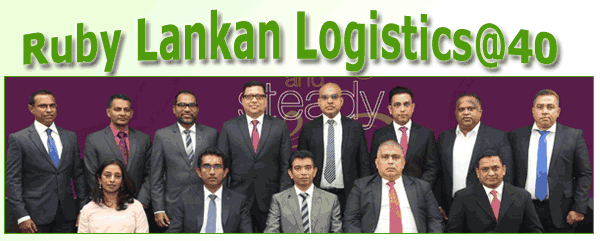 The Sri Lanka Logistics & Freight Forwarders Association (SLFFA) Board Members.
The Sri Lanka Logistics & Freight Forwarders Association (SLFFA) held its 40th (Ruby) Annual General Meeting (AGM) in September marking its Ruby Anniversary or four decades of service in the logistics industry.

Why Not Sri Lanka?

Of all the dreams that mankind ever generated, musing about the oft-repeated trifecta of location, location, location as being the key to distribution and trade success, the position of Sri Lanka in this world should have guaranteed greatness, even superiority looking at the trade maps of the world.
I used to observe and wonder about the Sri Lankan transient workers who were helping to build the Dubai miracle in the desert that we would observe as they commuted between Dubai and Colombo with their 5 gallon jugs of water, going home for the weekend, or holiday from their labors, and wonder why the traffic and opulence wasn't moving along with them as well?

Why Not On Par With Singapore

But there it sits, its potential unrealized in 2021, a dream of eagles maybe, but in reality a mere shadow of a more successful Singapore.
Fools can give you reasons but wiser folks might never try.
Sri Lanka is the cross roads of the planet, a beautiful gem of a country in the right location.
The country is filled with eager, bright, hard-working people, that come out of the night dressed in crisp white shirts and clothing at 0500 in the morning at the crack of dawn, as the flights begin to arrive at Bandaranaike International Airport (airport code CMB) at Katunayake serving Colombo.
Many of the laborers are going to work in some clothing manufacturing plants operated by Benetton, J Crew, Saks Fifth Avenue and others.
Later on the road from downtown Colombo, almost every other home is selling seconds and surplus of these famous brands, the workers having somehow managed to gather some scrap cuttings from the floors and dust bins as they try to eke out a living.
So the wonder as we wander, is when will time finally catch up in this jewel of a place of this world?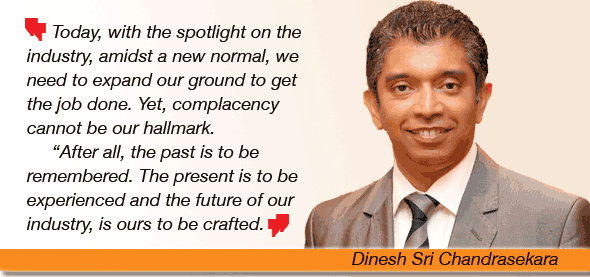 Promises Blowing In The Wind

SLFFA gets high marks for its zeal and the dedication of its members to get things done.
But so far promises of government action have left airborne cargo whistling in the wind.
That Ruby AGM encounter was also another in those absolutely established and likely to remain so Virtual Audio-Visual platforms with the participation of over 130 Members and Invitees in addition to the Ex-Co of the association using an electronic voting platform to elect Dinesh Sri Chandrasekara Chairman for 2021/2022,with Channa Gunawardena and Andre Fernando appointed as Vice Chairman and Treasurer respectively.

Good That SLFFA Does Not Give Up

The thing about SLFFA is the "no quit" attitude of its members.
The situation in Sri Lanka economics and politics is always challenging.
The national airline is constantly under a microscope dating all the way back a generation or more.
In fact, Sri Lankan Air has been hotly discussed this year with some questioning due to the COVID and other economic considerations in a squeeze play whether the government should even be funding the perennial money loser in the first place?
Sri Lankan Airlines hasn't made a profit since 2006 when Emirates was the partner and managing the carrier.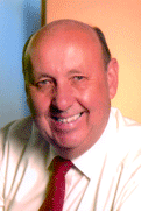 But then EK packed up its economic miracle road show and retreated home.
For its part Sri Lankan Airlines in reality has only stayed afloat selling assets.
Of course during the Emirates saga, things were not much better.
I recall walking into the Colombo Airport offices of Sri Lankan Airlines and being greeted by Peter Hill (right) a capable, generous ex-UK saloonkeeper put in charge of the carrier by EK.
Peter was pausing over a check he had just received from the insurance company for approximately USD$350 million after the then active Tamil Tigers blew up a couple of parked aircraft in 2003.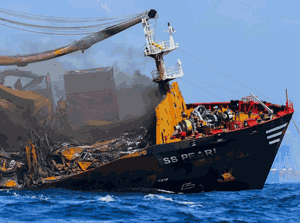 Well the Tamil Tigers are long gone but it has never been a walk in the park for the folks in Sri Lankan logistics.
Earlier this year a cargo ship carrying chemicals and plastic pellets lay burning off the coast of Sri Lanka for nearly two weeks. That ship, the X-Press Pear l (Singapore), was carrying 1,486 containers.
Eighty-one of those were dangerous goods containers, including 25 tons of nitric acid.
The devastation to animal life was horrible as the ship finally sank.

SLFFA DG Meeting December 15


Later this month on December 14-18 SLFFA will conduct four days of Dangerous Goods Regulations. The Initial Program is being conducted at Hotel Cinnamon Lakeside.
SLFFA, taking a lead here, said that it intends to continue in 2022 to conduct DGR Programs, twice a year.
The Sri Lanka Logistics & Freight Forwarders Association was established in 1981 with the objective of bringing all freight forwarders under one umbrella.
Today everyone involved in any aspect of the shipping and moving of cargo recognizes SLFFA as the apex body representing the industry.
SLFFA is not really a giant organization but it makes up for size by punching way above its weight.
With 115 leading freight forwarding companies in its membership, SLFFA is a member of the regional freight forwarding body Federation of Asia Pacific Air Cargo Associations (FAPAA) and FIATA.
SLFFA is also an affiliate member of the Ceylon Chamber of Commerce.


Like No Other Time

An overview capturing some hopes and dreams ahead here from Dinesh Sri Chandrasekara, the 20th Chairman of SLFFA.
"The lifestyle changes and uncertainties thrown our way by the pandemic have brought logistics and freight forwarding to the forefront.
"Many of the activities that we undertook silently for over decades have suddenly taken center stage and we as logisticians stand tall amidst quarantine curfews and lockdowns.
"Our members have worked tirelessly without giving excuses to keep the dynamics of trade alive.
"Those from our trade were among the first to adapt to the new world order and have continued to proactively meet changing demands.
"So it was indeed a fitting tribute to have the government dedicate the 16th of August this past summer as National Logistics Day and having inaugurated it during these times makes it all the more special."

Critical Time In History

"Our industry is at a critical juncture. These are indeed volatile times.
"The first quarter of the last financial year here, was the worst-hit, with business at it's lowest. Come second and third quarters, business volumes improved; yet, imbalances within the shipping industry continued, leading to significant mismatches in demand and supply of capacity, and record-high freight costs."

Show Me The Money

"Working capital constraints are weighing down on our industry and the present foreign exchange crisis is further impeding business prospects.
"The liquidity crunches across all industries spill over to freight forwarders and though this problem has been in existence for a while, at present it looms darker than ever before.
"In order to mitigate the risks to which freight forwarders are exposed and to provide clear information on the creditworthiness of those we deal with, SLFFA is currently working with a software developer to modernize our debtor database.
"Now is the time to focus on our nation's hub aspirations."


Has Sri Lanka Got What It Takes?

"But so far, no meaningful measures have been taken despite the enthusiasm.
"We have what it takes to make Sri Lanka a world-class hub next to Singapore and Dubai. SLFFA, along with other stakeholders can make this a reality; we should work together with our experts, industry specialists, academics and successful entrepreneurs, to create a 'think-tank' and formulate a roadmap to reach the hub status."


It's Now Or Never

"If we stay complacent and continue to dilly-dally, we will most likely lose out to our neighbors, irrespective of our strategic location.
"The urgency is very real, given the fast building South Indian ports.
"For Sri Lanka it is actually now or never . . .
"Our industry's future lies in our hands . . . we must not forget that our industry growth was modest, if not flat, when comparing statistics from 2017 to 2019, with 2020 being even lower than that. Historically freight forwarders have found much of their revenue through imports and exports; however, the time is now ripe and we are looking at alternatives.
"Using the domain knowledge that we possess and the specialist skills that we have, we are examining creative solutions for our customers through innovation, technology, value added services and B to C offerings, to name a few.
"Out of the box thinking has to be the way forward rather than undercutting on price and leveraging on credit in a limited market place."

Past & Present Is Not Our Future

"Today, with the spotlight on the industry, amidst a new normal, we need to expand our ground to get the job done. Yet, complacency cannot be our hallmark.
"After all, the past is to be remembered. The present is to be experienced and the future of our industry, is ours to be crafted," Dinesh Sri Chandrasekara concluded.
Geoffrey