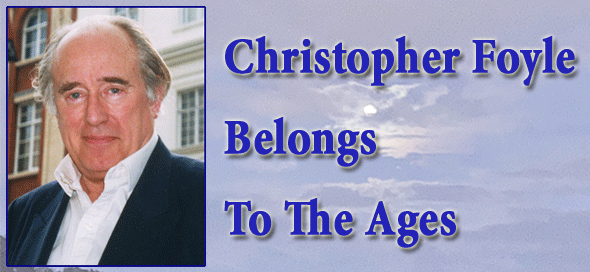 Chris Foyle died yesterday in London.
You may not know who Chris was, or meant to air cargo, but should.
Chris was a vital force to our business during the era of another great man, named Robert Arendal, who just turned 84, (see below).
Foyle was born in London in January 1943 at the height of World War II, and was educated at Radley College.
Wife Catherine, three daughters and one son survive him.
Chris was a raconteur. He served as Chairman of UK's much beloved Foyle's Book Shop at Charing Cross Road, in Soho Square.
Even though he pivoted from the store and went into aviation, he kept the business going during the advent of Amazon.
Chris was delightful and interested in everything including aviation, skiing, history, archeology and genealogy.
In 1978 he founded Air Foyle at Luton Airport. In 1989, Air Foyle was appointed as the worldwide GSA for the Antonov Design Bureau of Kyiv and became responsible for the marketing, sales, commercial and operational management of Antonov's fleet of AN-124 heavy cargo aircraft.
In 1994, Air Foyle won a contract to operate one Lockheed L-100 Hercules and one Ilyushin Il-76 aircraft on permanent 24/7 standby for Oil Spill Response Limited.
Air Foyle and then its sister passenger airline Air Foyle Passenger Airlines until 2006 operated a variety of aircraft for a number of airline customers.
While serving as Chairman of Air Foyle Cargo, Chris was an organizer of the comeback of The International Air Cargo Association (TIACA).
In fact, it was Chris that mapped out that historic first gathering at the famous In & Out Club in London, which brought TIACA back.
I recall standing next to Chris on the Club balcony, while down in the courtyard the Queens Regiment performed the Beat Retreat.
He was over the moon at that moment and everybody felt it and it raised the roof of that old joint.
Chris also was active promoting the TransRussia Cargo Show at The VVR in Moscow in the early 1990s!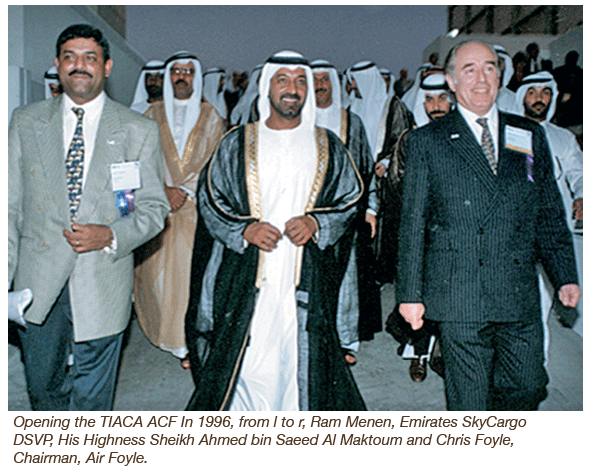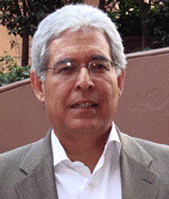 Chris Foyle was determined as an original TIACA organizer and builder to make the fledgling TIACA Group a success.
"Chris Foyle was a gentleman and an uninhibited supporter of TIACA," said former TIACA Secretary General Daniel Fernandez (left).
"His fine hand was always there for us and every TIACA member.
"He was the best," Daniel declared.
"I am really saddened to hear about Chris Foyle's passing," said Ram Menen, the man who built Emirates SkyCargo.
"He was a good friend and an amazing man, a true gentleman and a pioneer in air cargo.
"He was a philanthropist with numerous diverse interests. Chris was also a past Chairman of TIACA and a Hall of Famer.
"Even during his last days talking to him was always very motivating and inspirational.
"Our prayers are with Cathy and the whole family, to give them strength to bear their loss.
"May the good Lord bless him and may his soul rest in peace."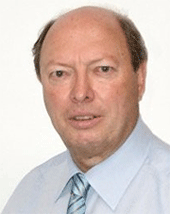 Neil Hansford, Chairman at Strategic Aviation Solutions (right) said:
"From a small Luton-based broker Chris Foyle made an enormous step when he hosted TNT into the skies of Europe.
"Since TNT was deemed as "foreign" Chris initially hosted 11 BAe 146 freighters on his AOC as part of the TNT network which was the model for aircraft domiciled in France, Sweden, Italy, Spain and Hungary in the same structure.
"This gave TNT a head start prior to the formation of TNT Airways after TNT ownership changed.
"Chris was also involved in the pioneering Cityjet resurrection in Ireland before its sale to Air France.
"On this foundation Chris then had the capacity to do the Antonov adventure.
"Chris regrettably is the first of the pioneers of the TNT network development to pass with both Kevin Sullivan and Tom Storey pre-deceasing him.
"Vale Christopher Foyle an industry legend,"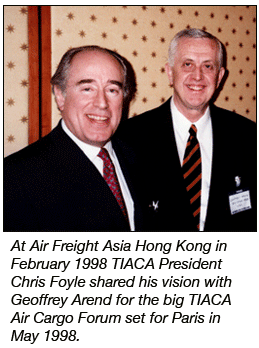 As an advocate for fair bilateral negotiations, in 1998 Air Foyle joined with the three other principal British cargo airlines to form the British Cargo Airline Alliance with Chris Foyle chairing the organization. The group lobbied the United Kingdom government to ensure that any imbalances in favor of the U.S. cargo carriers were addressed during the U.S./UK bilateral negotiations for so-called 'Open Skies'.
Chris teamed up with Camille Allaz and TIACA to publish 'The History of Air Cargo and Air Mail.' Later he created a photographic history of all-British aircraft from 1945 with Leo Marriott, and then translated Andrei Sovenko's 'Wings over the Planet – a History of the first 30 years of Antonov commercial charter operations' from Russian into English.
Chris Foyle was one of the few cargo bosses you will ever meet with a pilot's license, which he achieved in 1975.
He was the real deal, a swashbuckler if there ever was one.
He will be missed.
Happy landings always, Chris!
Geoffrey