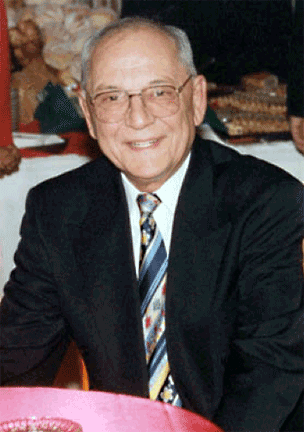 It was completely coincidental that Wolfgang Bauer and I both arrived in New York on January 2, 1969, independently transferred from our jobs in Germany to new responsibilities in America. Wolfie, as his friends affectionately called him, was employed by Seaboard World Airlines in Stuttgart. He had been appointed to New York as one of their team of representatives from a number of European countries called the "foreign legion" under the leadership of the legendary Al Levinson.
I worked for a German freight forwarder called Deugro and had been transferred from my job as regional manager in the Cologne/Düsseldorf area to run the New York office, the only U.S. station for Deugro at the time. I opened this office at JFK for the company back in 1966 on a short-term assignment and was asked to go back in 1969.
Wolfgang and his wife Uschi had temporary housing at the JFK Holiday Inn, and I had rented an apartment in Forest Hills, Queens. During a severe snowstorm on February 9, 1969, most streets in New York became impassable. I walked and hitchhiked my way from Forest Hills to the JFK office only to be unable to return to my home in the evening. I took refuge in the nearby Holiday Inn, and that is when I met the Bauers.
That was the beginning of a friendship that lasted all these years. Wolfgang became the godfather of our daughter Jennifer in 1975, and he joined EMO Trans in 1980 as sales manager, a role in which he gained many valuable customers for the company. As EMO Trans was expanding across the U.S., Wolfgang opened the Atlanta office in 1982.
There are other milestones to remember:
During the mid '80s, air cargo space across the North Atlantic became extremely expensive and very scarce. All carriers were full and charged prohibitive prices. EMO Trans decided to operate a chartered cargo aircraft five times a week between Cologne and New York. Wolfgang, with his carrier experience, became the center point of this development in JFK. Immediately, we added a carrier operation to our forwarding company with many co-loaders flocking to our doors. These actions gained us a lot of respect and support from our customers.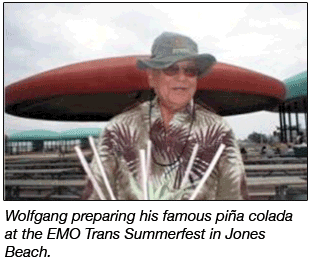 Wolfie was a true Swabian, with the distinct dialect of the people from that region sometimes shining through, even when he spoke English. He loved and enjoyed life, was sometimes easily excitable, but always down to earth, with integrity and a big heart. A true friend to many, his sense of humor was refreshing and enjoyable. During our daughter Jenni's wedding to Paul Latham in the chapel of an old castle on the Rhine river near Mainz, Wolfie stood next to the pastor and performed, sentence by sentence, the translation of the ceremony for the English speaking members of the congregation. Of course he delivered the translation with his usual wit, good spirits, and personal interpretation.
I could go on for a while, and there are simply too many happy memories to recount them all here. We were been looking forward to celebrating EMO Trans' 50th anniversary in Stuttgart this year; alas it was not to be. Wolfgang passed away last week at the age of 82. He will be missed by many, and I will never forget him.
Our thoughts, prayers, and support are with his wife Uschi, and we wish her strength and endurance in this difficult time.

Jo Frigger
CEO
EMO Trans