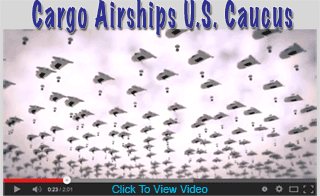 Last year the keynote speaker at the Air Forwarder (AfA) Conference in Orlando, Florida, was air cargo great Bill Boesch, who envisioned a future that includes fleets of cargo airships.
"The next form of transportation moves closer to reality and is accelerating toward going operational," Mr. Boesch predicted.
Now the news arrives that the U.S. government is seriously looking at the benefits of developing airship technology.
Rep. Tom Rooney (R-Fla.) and Rep. Brad Sherman (D-Calif.) have launched a cargo airship caucus in the U.S. Congress to encourage airship development for military and civilian use.
"Recent advances in airship technology are exciting, and the caucus will help illustrate the breadth of benefits enabled by cargo airships' efficient and infrastructure-independent operations," said Rep. Rooney and Sherman in a joint statement released earlier this month.
Rooney and Sherman cited the benefits of airships to carry large cargo payloads over great distances, at a fraction of the cost of fixed-wing aircraft, and accessing remote locations inaccessible for maritime traffic and traditional aircraft as they require less ground infrastructure support.
"Airships have enormous potential to enable economic development opportunities and accelerate export logistics, expand U.S. capabilities in disaster relief response, and drive down greenhouse gas reductions in aviation," Rooney and Sherman said in the statement.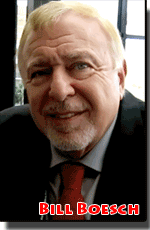 We spoke to Bill Boesch this week and he is still quite animated about considering a future that might include fleets of airships for air cargo.
"I have long believed that global cargo needs a transportation method faster than sea, but at a much lower cost than air.
"Air is mainly used when the customer needs a supply chain for their material faster than can be delivered by sea.
"What would such a transportation vehicle do for world trade?
"What new opportunities would it create in global logistics?
"Such an advancement in transportation would be equal to the advancements of container ships, jumbo jets, and FedEx/UPS in advancing world trade.
"Cargo via airships could be transported across vast areas of ocean and land within days at costs significantly below the cost of fixed wing air.
"The companies that develop these opportunities and the shippers that utilize them will indeed become global mega industries by transporting goods and materials at a fraction of today's air costs, but at transit times in many cases close to air."
"The U.S. Congress is planning to have their first caucus meeting shortly.
"If you have any comments, contact Jessica Moore in Congressman Rooney's office (Jessica.Moore@mail.house.gov)," Bill added.