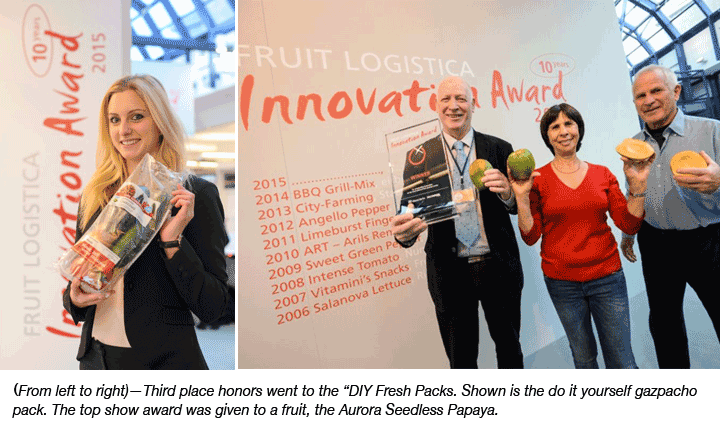 Fruit Logistica held in Berlin February 4-6 blew the doors off the venue, attracting a record 65,000 people from more than 135 countries, with 2,785 exhibitors from 83 countries.
Needless to say, the fresh produce industry was on the half shell here as business was booked, networks were expanded, and everybody agreed it was a peach of an event.
Dr. Christian Göke, CEO of Messe Berlin GmbH, was understandably overwhelmed: "In addition to its undisputed position as a business platform, this year's event strengthened its leading role for innovation to the international fresh produce trade.
"Exhibitors and trade visitors praised the excellent opportunities to make contact with wholesalers, retailers, fruit and vegetable growers, importers and exporters, and suppliers," he said.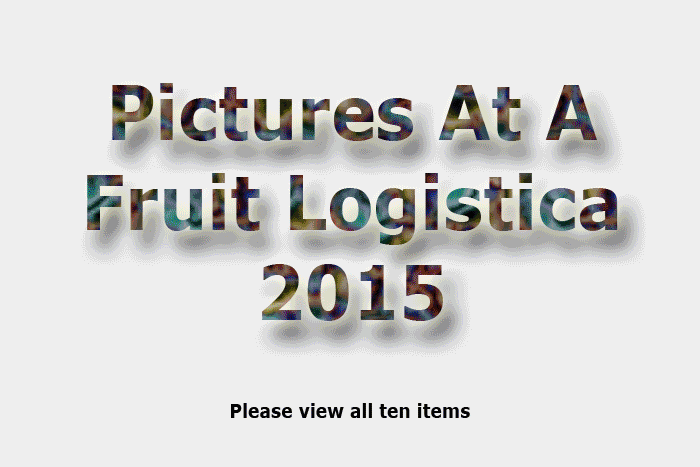 Innovation Awarded

"Innovation Awards" (FLIA) showcased the products and services released over the last 12 months, and an event at Fruit Logistica called "Future Lab" recognized projects that could supply the fresh produce sector with innovations over the next two to five years.
"Spotlight," a new feature at this 2015 edition, afforded companies an opportunity to present the latest and improved products and services. The first Spotlight featured no fewer than 34 world and 9 European premieres.
Fruit Logistica Berlin chose the "Aurora Seedless Papaya," produced by Aviv Flowers Packing House Ltd. in Israel, as the winner of the Fruit Logistica Innovation Award 2015.
Along with the remarkable fact that it is completely seedless, this unique papaya is characterized by its delicate fragrance and firm, full-flavored pulp.
Even after it is sliced, the fruit maintains its excellent consistency for a long time.
The Aurora Papaya is the product of natural selection and crossing different varieties. Target markets include the European Union, Switzerland, and Canada. The weight of the fruit ranges from 200 to 1,000 grams.

Some Tomato

Second place FLIA winner chosen by trade professionals was a "Lemoncherry" tomato. Developed by BelOrta, a growers' co-operative based in Belgium, this yellow, sweet-tasting cherry vine tomato features a distinctive, lemony aroma.
Third place honors went to the "DIY Fresh Packs" produced by Bakker Barendrecht in the Netherlands.
These products are designed for consumers who want to use fresh ingredients to prepare a full meal, soup, or side dish for four people.
The next Fruit Logistica takes place on February 3-5, 2016.
Sabiha Arend