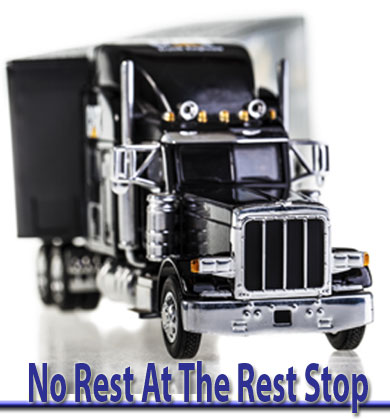 Now that the labor slowdown at U.S. West Coast ports is resolved, the opportunity for cargo theft increases, says FreightWatch International.
"As the massive backlog of cargo begins to release into the supply chain, the frenetic situation will be rife with opportunity for cargo criminals," FreightWatch wrote in a warning released recently.
FreightWatch's focus is on major cargo thefts in the United States that occur within 200 miles of the now open and running Port of Los Angeles, Port of Seattle, and Port of San Francisco.
With major backlogs after months of work slowdowns and to relieve the crush, transportation is adding people who may not be familiar with the tactics of the underworld.
"This target-rich environment coupled with the tumultuous situation creates the perfect storm for organized cargo criminals proficient in [a] myriad of identity theft techniques," FreightWatch said.
FreightWatch International (FWI) is also out with their Annual Cargo Theft Report for 2014, stating that the risk of cargo theft will increase in 2015 versus 2014.
"Although the total number of verified incidents decreased by 12 percent, the threat of cargo theft continues to grow in the U.S. due to increased organization and innovation on the part of cargo thieves," FWI said.
"This evolution is illustrated by the 36 percent rise in average value [of cargo thefts] which suggests organized thieves offset the lack of access to a high quantity of shipments by targeting higher value merchandise."
FWI recorded 794 cargo thefts throughout the U.S. in 2014, with the average value per theft reaching $232,924—a 36 percent increase in value over 2013—which translates into an average of 66 cargo thefts per month, or 2.2 per day.
FWI noted that the U.S. "still enjoys" a relatively low level of cargo theft-related aggression and criminal sophistication compared to similar countries in Europe.