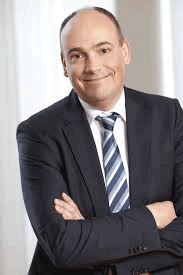 Hapag Lloyd Hopes & Loss
"In terms of results, 2014 was undoubtedly an extremely disappointing year," said Hapag-Lloyd CEO Rolf Habben Jansen, as the group reported a net result of EUR -603.7 million (previous year: -97.4 million).
"At the same time, however, the successful merger with CSAV also made it a highly significant, ground-breaking year for Hapag-Lloyd.
"We are now much more competitive and fit for the future, to which we are looking with optimism."
Hapag-Lloyd's transport volume grew by 7.5 percent to 5.9 million TEU in 2014.
Average freight rate was down 3.2 percent year-on-year at USD 1,434/TEU, while revenue rose by 3.7 percent to EUR 6.8 billion.
EBITDA came to EUR 98.9 million (previous year: EUR 389.1 million) and the operating result to EUR -112.1 million (previous year: EUR 67.2 million).
Looking ahead with Hamburg Su_d, CMA CGM and other shipping companies, Hapag-Lloyd says it will unveil new products between Asia and the western and eastern coasts of Latin America from July onwards. These services will employ over 50 ships in all, with Hapag- Lloyd contributing 20 of them.
This includes CSAV's seven efficient 9,300-TEU newbuildings.
Five from this series are already in service, with the final two set for delivery in early May and early June.
"The merger with CSAV marks the opening of a new chapter in Hapag-Lloyd's 168-year history. We are now looking ahead and focusing our efforts on returning Hapag-Lloyd to profitability and achieving a clearly positive operating result in 2015," Habben Jansen concluded.