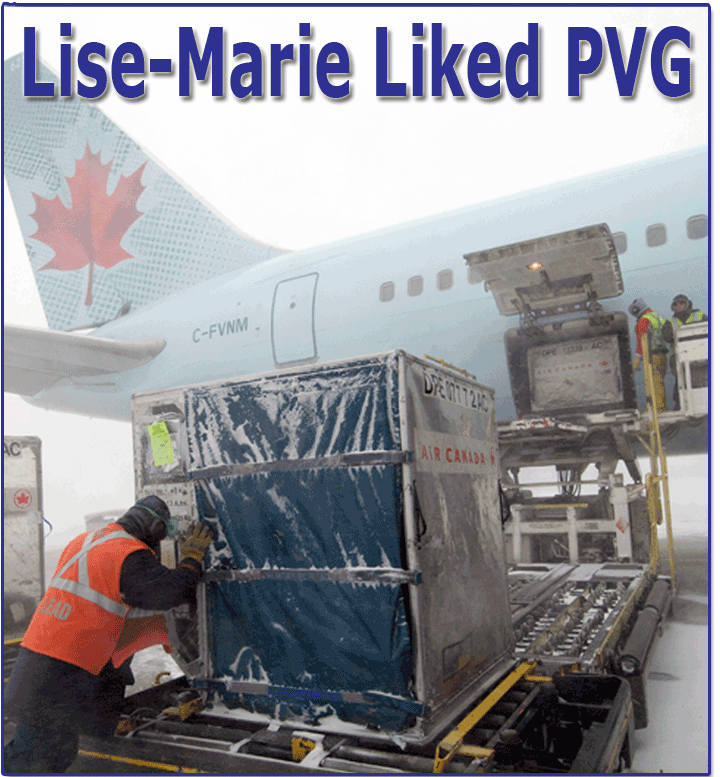 "Last picture of winter" has become almost an everyday operation over the past few months at Air Canada Cargo, but winter seems to be hanging on by the skin of its icy teeth.
Air Canada is on the eve of celebrating a significant milestone in 2016 when the carrier turns 78.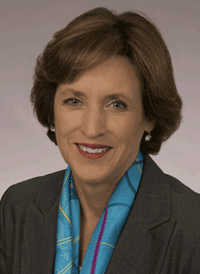 While more air carrier names than can possibly be remembered have flown away into the sunset during that time, today Air Canada is the largest full-service airline and the largest provider of scheduled passenger services in the Canadian market, the Canada-U.S. transborder market, and the international market, and a founding member of Star Alliance. Together with its Air Canada Express regional partners, Air Canada serves close to 35 million passengers annually and provides direct passenger service to more than 175 destinations on five continents.
Air Canada's cargo division has long had a reputation for service excellence and innovation, something we can attest to dating back to the days of Mike Scullion, who led the charge during the 1970s, and to the long tenure of Claude Morin, who moved from cargo upward at Air Canada.
Today, Lise-Marie Turpin, managing director of Air Canada Cargo, is the highest ranking female air cargo leader in the Americas, and she has held that unique position since she was appointed Managing Director of Air Canada Cargo in September 2008.
As an active participant at the World Cargo Symposium, we asked Lise-Marie to share some thoughts on the recently completed conference in Shanghai.

Great Catching Up

"I always enjoy this conference! It's a great way to catch up with people and it really allows us to take the pulse of the cargo industry.
"This year, I felt there was a particularly high level of interest and engagement across all the various sectors.
"A few things stood out to me. First, it's clear that there is a sense of urgency to move our industry forward—I felt this was one of the common themes touched upon.
"The need to standardize communication and processes throughout the supply chain—that is another thread running throughout all of the sessions and conversations.
"I also heard a lot about technology. Everyone agrees that we need new technologies to deliver quality, for consistency, and to improve efficiencies in our industry."

2020 & Air Canada Cargo 2015

"Having just achieved its best full year financial performance in its 77-year history, Air Canada is looking to continue its path of sustainable growth in 2015. Air Canada continues to implement cost reduction and revenue-generating initiatives, which includes profitable international growth and the continued deployment of rouge® to compete in leisure markets.
"For Air Canada Cargo, this means meeting our objectives of contributing to the profitability of new and existing routes as we expand our network and fleet. Our widebody fleet will double by 2020—this is significant.
"We are focused on developing technologies to improve our efficiencies, innovating to ensure a superior offering, and putting the right teams together to lead us through this time of growth. Key to all of this, of course, is our relationship with our customers. We're committed to listening to our customers to make sure we continue providing them with a competitive product offering and the service level they need to be successful in their own businesses."

Word Up That Cargo Is Key Here

"Air Canada Cargo plays a key role in the airline's expansion plans. We have a solid foundation with a model for profitable, sustainable growth. Air Canada is investing heavily in its fleet with Boeing 777, 787, and 737Max, which is a significant capacity increase for us in the next five years.
"Air Canada Cargo is improving our offering. We're enhancing our solutions, we're innovating, and we're putting teams in place to manage the customer experience.
"It's an exciting time for us, and we want our customers and service partners to know that we're doing everything to continue on our path of sustainable growth, so they feel confident to grow along with us."
Sabiha Arend