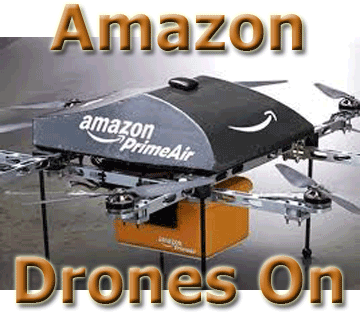 U.S. regulators are not moving fast enough to permit Amazon's "Prime Air" drone delivery service to take off, said Paul Misener, vice president of global public policy at Amazon to a Senate panel earlier this week.
Lawmakers also heard that the Federal Aviation Administration (FAA) permit process moves so slowly that an Amazon drone became obsolete while waiting the FAA OK.
FAA has approved an experimental permit last Thursday to test package deliveries, but Amazon wants more.
In the meantime, FAA (as is their normal procedure) is gathering public comment, with final approval expected within two years.
So far drones have not been approved for commercial use anywhere in the world.